German Pinscher Breed Description
Life Expectancy
12-14 years
Weight
Dogs: 25-35 pounds
Bitches: 23-35 pounds
Height
Dogs: 17-20 inches
Bitches: 16-18 inches
Country of Origin
Germany
Groups
AKC Working Dogs
FCI Group II.: Pinscher and Schnauzer- Molossoid Breeds - Swiss Mountain and Cattle Dogs
TKC Working
Other Names
Standard Pinscher, Smooth-haired Pinscher,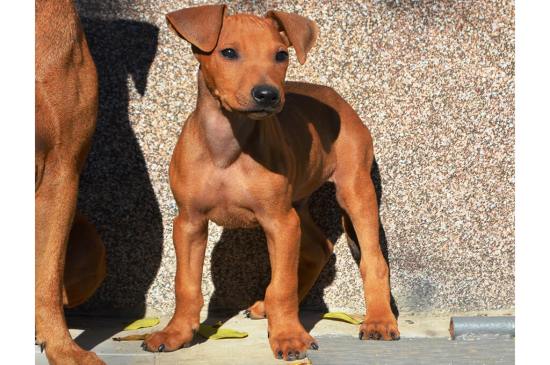 The German Pinscher is a medium-sized, tall terrier with a strong, smooth, glossy coat. It is robust and well muscled. It is well-balanced and elegant. This breed is very loyal and protective.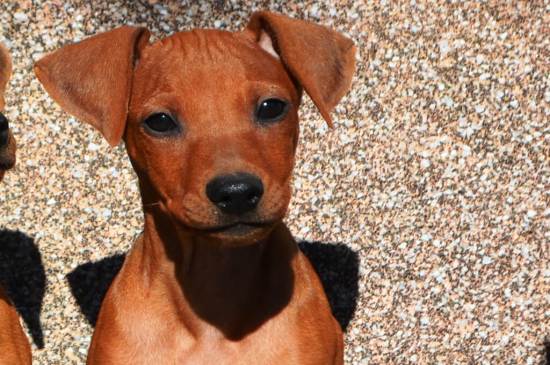 The German Pinscher can be an ideal companion dog.
This breed has a sense of humor, it is brave, not squeamish, sober, and have considerable stamina. The German Pinscher has been used as a vermin destroyer, herder, watchdog, and guard dog.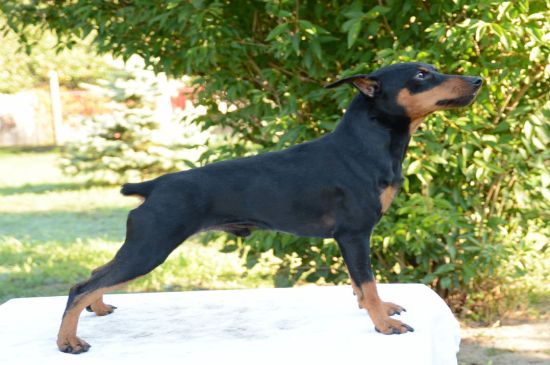 The German Pincher is lively but docile, quite versatile, and a vocal guard dog. It is intelligent, responds well to obedience training. This breed needs an experienced owner; it tends to be stubborn. Like other pinschers and terriers, the German Pincher does not back away from disputes with other dogs; it needs firm handling to control its fighting tendencies.
It will defend its territory, handler, and family. The German Pincher is not a good breed for children. This breed also gets protective of its own things like bones, a chair or its food. The dog needs to know its place in the house. Normally it gets along well with other household pets. This breed only barks when it feels it is necessary, which may be often. It will instinctively protect and will bite first and think later.
This breed is a ratter and when outdoors it will chase a cat, possibly hurting it. This breed requires a firm, but loving hand from an experienced dog owner so it doesn't grow up to take over the whole house.
Colors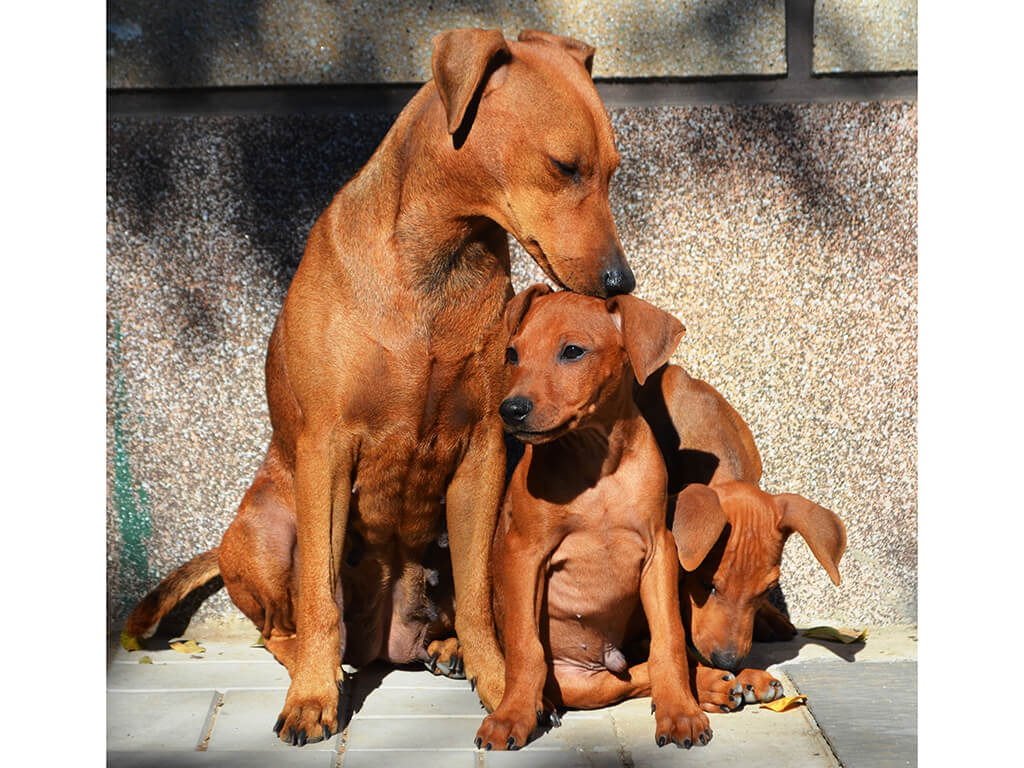 Red fawn, black & tan, and dark brown with yellow markings, black with tan markings is the most common.
Coat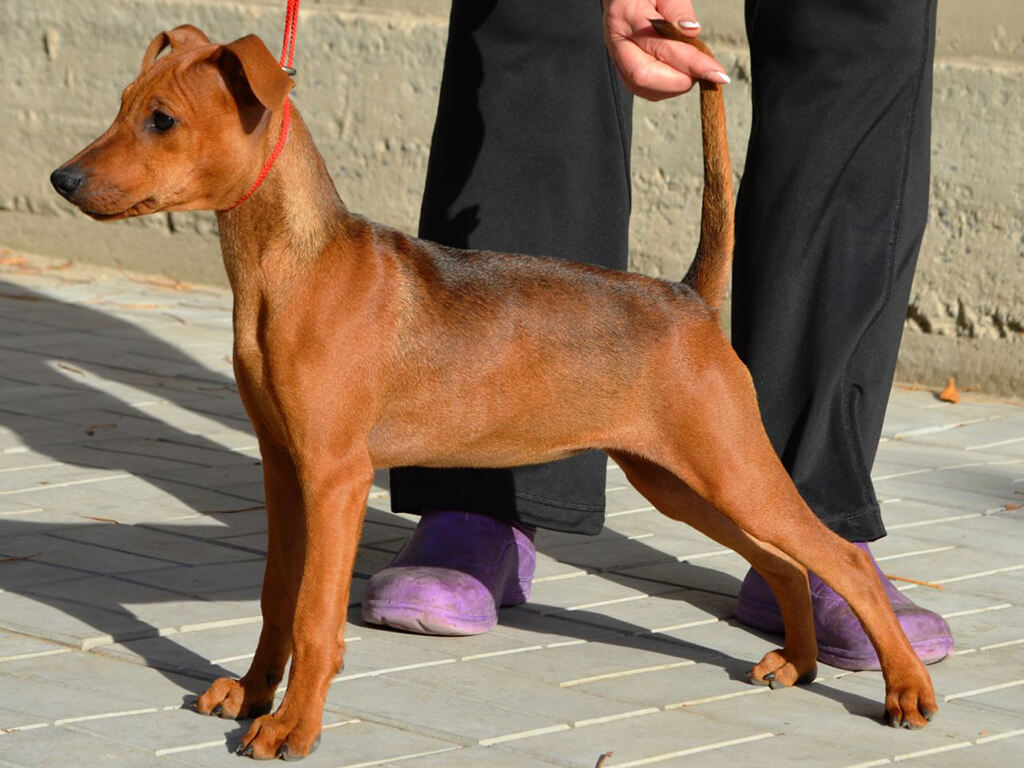 The strong, smooth, glossy coat requires little grooming. An occasional brushing to remove dead hair is all that is needed. This breed is an average shedder.
Health Issues
Generally a healthy breed. But it can suffer from hip dysplasia. To help prevent the chance of hip or elbow dysplasia developing make sure your dog is on a healthy, well proportioned diet, and avoid excessive running and jumping while still a puppy as this can be hard on the developing joints. However, to make sure that you get a healthy puppy, you should buy a German Pinscher puppy from a reputable breeder.
Living Environment
The German Pinschers will do okay in an apartment, but only if it is sufficiently exercised. This breed requires a lot of exercise; it will run off chasing anything that moves quickly, so be certain it is safe before letting off the lead.
If you are looking for
German Pinscher for sale
, you've come to the perfect place! Our team of experts is here to help you choose a puppy that suits your lifestyle and meets your expectations. Our German Pinscher puppies are carefully selected and are bred by reputable breeders, who live up to our high standards.
New Puppy Alert
Be ahead of the Crowd when a new German Pinscher is available
by signing up to our Puppy Alert.