Golden Retriever Descripción de la Raza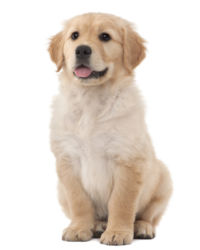 Expectativa de Vida
10-12 años
Grado de Aprendizaje
Alto
Tamaño de la Camada
6 to 10
Peso
Perros: 60-80 libras
Hembras: 55-70 libras
Altura
Perros: 22-24 pulgadas
Hembras: 20-22 pulgadas
País de Origen
Great Britain
Grupos
AKC Sporting Dogs
FCI Group VIII.: Retrievers - Flushing Dogs - Water Dogs
TKC Gundog
Otros Nombres
Yellow Retriever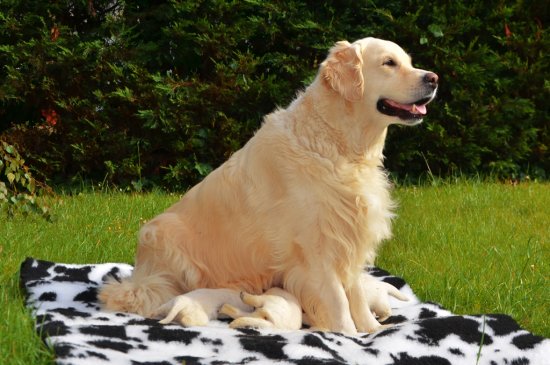 The Golden Retriever is a beautiful, powerful, sturdy, well-balanced, well-proportioned dog with a feathered, medium-length, cream to golden-colored coat. It is loyal, sweet, and eager to please. This dog is gentle with children; it enjoys the endless attention children provide.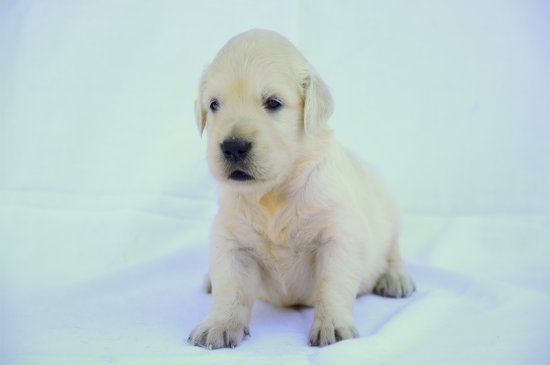 Though it will adapt well to a kennel environment, it prefers human companionship and is not happy in solitude. This breed is very active, makes an ideal companion to a sportsman.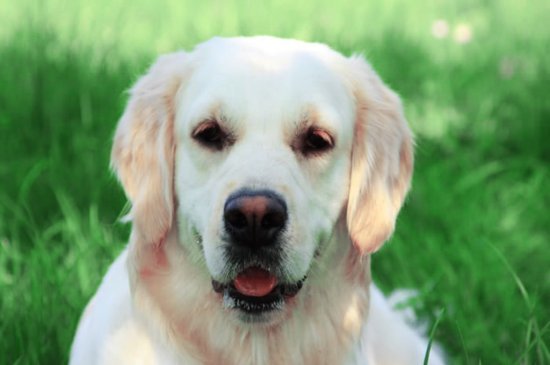 The Golden Retriver is a lovable, well-mannered dog with a great charm. It is very intelligent and responsive. It is always patient and gentle with children. The Golden Retriever makes an outstanding family dog; enjoys pleasing its masters, so obedience training can be fun.
It makes a good watchdog, loudly signaling a stranger's approach. Golden Retriever has very little guarding instincts; it is friendly with everyone, including other dogs. This dog needs human companionship; it likes to be around people. If left alone for long periods of time, the Golden Retreiver may become mischievous.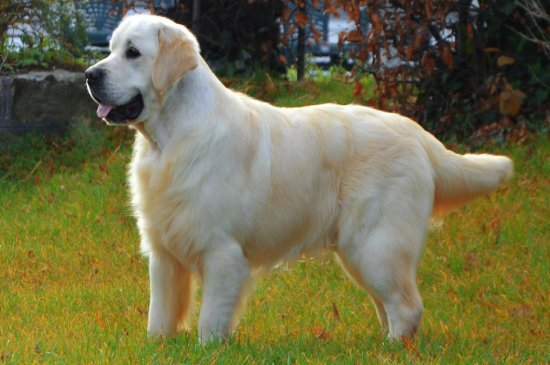 It can be over-exuberant and distractible. Some of the Golden Retriever's talents are hunting, tracking, retrieving, narcotics detection, agility, competitive obedience, and performing tricks. It makes an excellent gundog, guide or service dog. It excels in obedience competitions.
The Golden Retriever needs daily exercise, but likes to retrieve balls and sticks, so exercising is fairly easy; also loves to swim. Be sure to exercise this dog well and do not overfeed, as it tends to put on weight.
Colores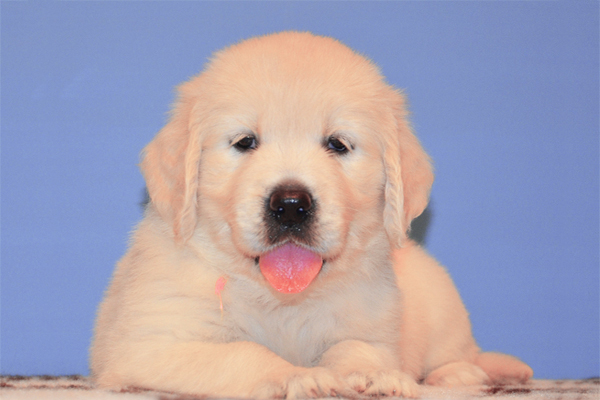 Any shades of gold or cream.
Abrigo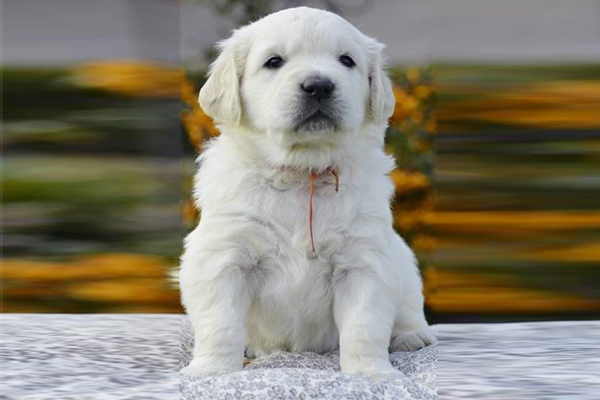 Flat or wavy with good feathering, dense, water-resistant undercoat. The smooth, medium-haired double coat is easy to groom. Comb and brush with a firm bristle brush, paying particular attention to the dense undercoat. Dry shampoo regularly, bathe only when necessary. This breed is an average shedder.
Problemas de Salud
It is prone to hip dysplasia. To help prevent the chance of hip or elbow dysplasia developing make sure your dog is on a healthy, well proportioned diet, and avoid excessive running and jumping while still a puppy as this can be hard on the developing joints. Congenital eye defects and skin allergies can be a moderate problem. However, to make sure that you get a healthy puppy, you should buy a Golden Retreiver puppy from a reputable breeder.
Condiciones de Vida
Golden Retrievers will do okay in an apartment if sufficiently exercised. They are moderately active indoors and will do best with at least a medium to large yard. In hot weather they love to be in water and to swim.
Alerta de perros nuevos
Alerta de perros nuevos por raza