Golden Retriever Breed Description
Life Expectancy
10-12 years
Weight
Dogs: 60-80 pounds
Bitches: 55-70 pounds
Height
Dogs: 22-24 inches
Bitches: 20-22 inches
Country of Origin
Great Britain
Groups
AKC Sporting Dogs
FCI Group VIII.: Retrievers - Flushing Dogs - Water Dogs
TKC Gundog
Other Names
Yellow Retriever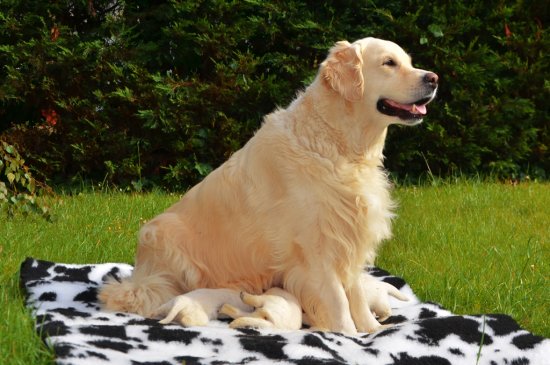 The Golden Retriever is a beautiful, powerful, sturdy, well-balanced, well-proportioned dog with a feathered, medium-length, cream to golden-colored coat. It is loyal, sweet, and eager to please. This dog is gentle with children; it enjoys the endless attention children provide.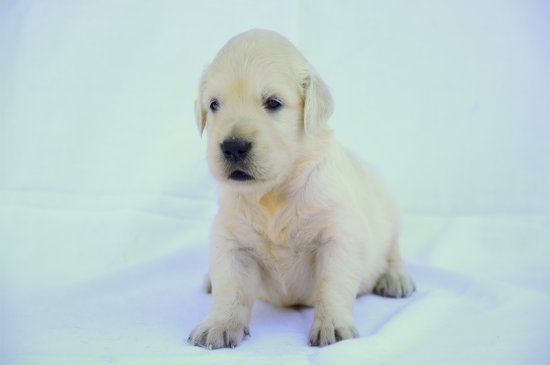 Though it will adapt well to a kennel environment, it prefers human companionship and is not happy in solitude. This breed is very active, makes an ideal companion to a sportsman.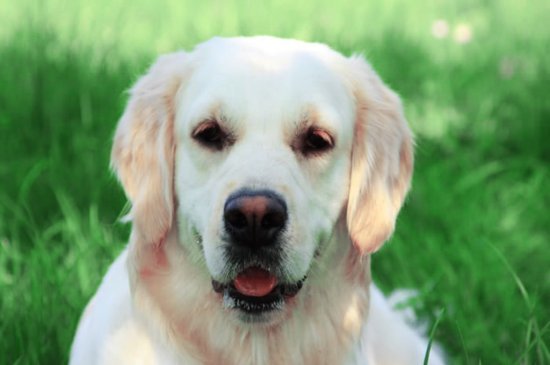 The Golden Retriever is a lovable, well-mannered dog with a great charm. It is very intelligent and responsive. It is always patient and gentle with children. The Golden Retriever makes an outstanding family dog; enjoys pleasing its masters, so obedience training can be fun.
It makes a good watchdog, loudly signaling a stranger's approach. Golden Retriever has very little guarding instincts; it is friendly with everyone, including other dogs. This dog needs human companionship; it likes to be around people, and enjoys training and socialization. If left alone for long periods of time, the Golden Retriever may become mischievous.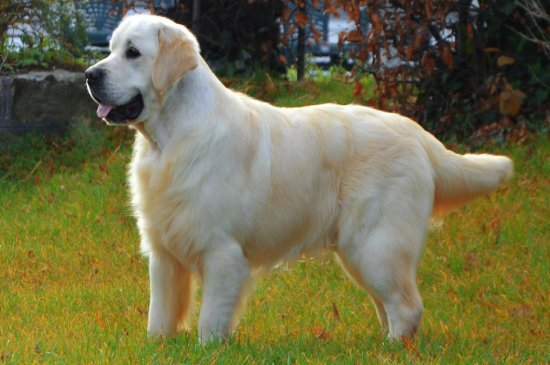 It can be over-exuberant and distractible. Some of the Golden Retriever's talents are hunting, tracking, retrieving, narcotics detection, agility, competitive obedience, and performing tricks. It makes an excellent gundog, guide or service dog. It excels in obedience competitions.
The Golden Retriever needs daily exercise, but likes to retrieve balls and sticks, so exercising is fairly easy; also loves to swim. Be sure to exercise this dog well and do not overfeed, as it tends to put on weight.
Colors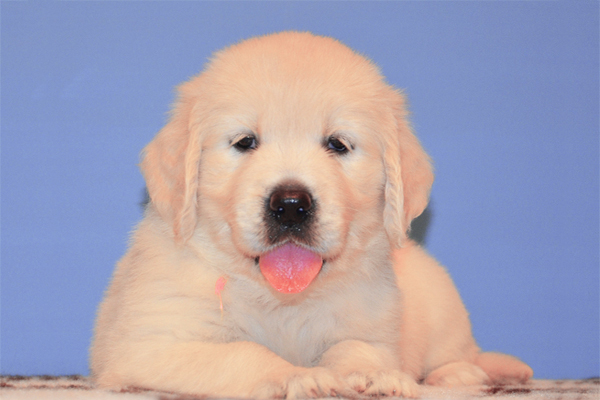 Any shades of gold or cream.
Coat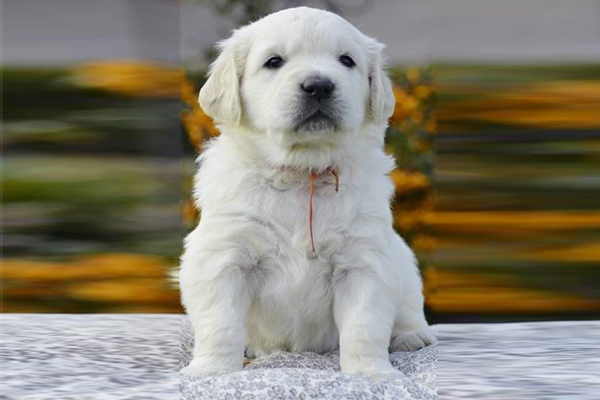 Flat or wavy with good feathering, dense, water-resistant undercoat. The smooth, medium-haired double coat is easy to groom. Comb and brush with a firm bristle brush, paying particular attention to the dense undercoat. Dry shampoo regularly, bathe only when necessary. This breed is an average shedder.
Health Issues
It is prone to hip dysplasia. To help prevent the chance of hip or elbow dysplasia developing make sure your dog is on a healthy, well proportioned diet, and avoid excessive running and jumping while still a puppy as this can be hard on the developing joints. Congenital eye defects and skin allergies can be a moderate problem. However, to make sure that you get a healthy puppy, you should buy a Golden Retreiver puppy from a reputable breeder.
Living Environment
Golden Retrievers will do okay in an apartment if sufficiently exercised. They are moderately active indoors and will do best with at least a medium to large yard. In hot weather they love to be in water and to swim.
If you are looking for
Golden Retriever for sale
, you've come to the perfect place! Our team of experts is here to help you choose a puppy that suits your lifestyle and meets your expectations. Our Golden Retriever puppies are carefully selected and are bred by reputable breeders, who live up to our high standards.
Articles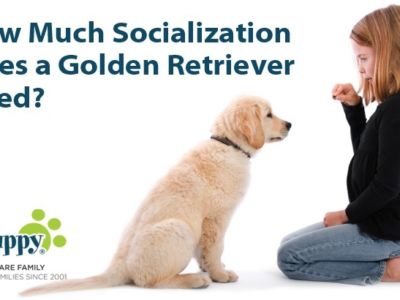 Dog socialization
  Golden Retrievers are naturally friendly, calm and controlled dogs, surely they don't need any socializing? Well, actually no, that isn't entirely true. But hold on, don't panic! This doesn't mean they need endless amounts of rigorous socializing either, in...
Golden Retriever
,
House Training
,
Large Breeds
,
New Puppy
,
Socialization
5 Comments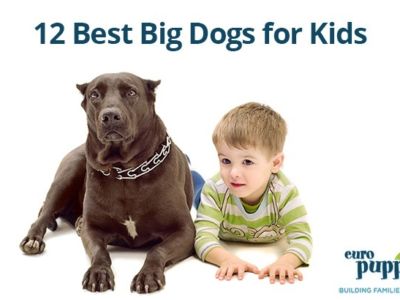 Choosing Your Puppy
There is often a recurring notion that large breed dogs and children don't mix. However, it's a broad statement to imply that large dogs are unsafe around kids. It really comes down to the specific breed and the training the...
Great Pyrenees
,
Grooming
,
Irish Wolfhound
,
Kids
,
Bernese Mountain Dog
,
Labradoodle
,
Children
,
Large Breeds
,
Collie
,
Leonberger
,
English Mastiff
,
Newfoundland
,
Family Dogs
,
Poodle
,
Golden Retriever
,
Saint Bernard
,
Great Dane
5 Comments
New Puppy Alert
Be ahead of the Crowd when a new Golden Retriever is available
by signing up to our Puppy Alert.