Celebrate Euro Puppy's 20th birthday with us!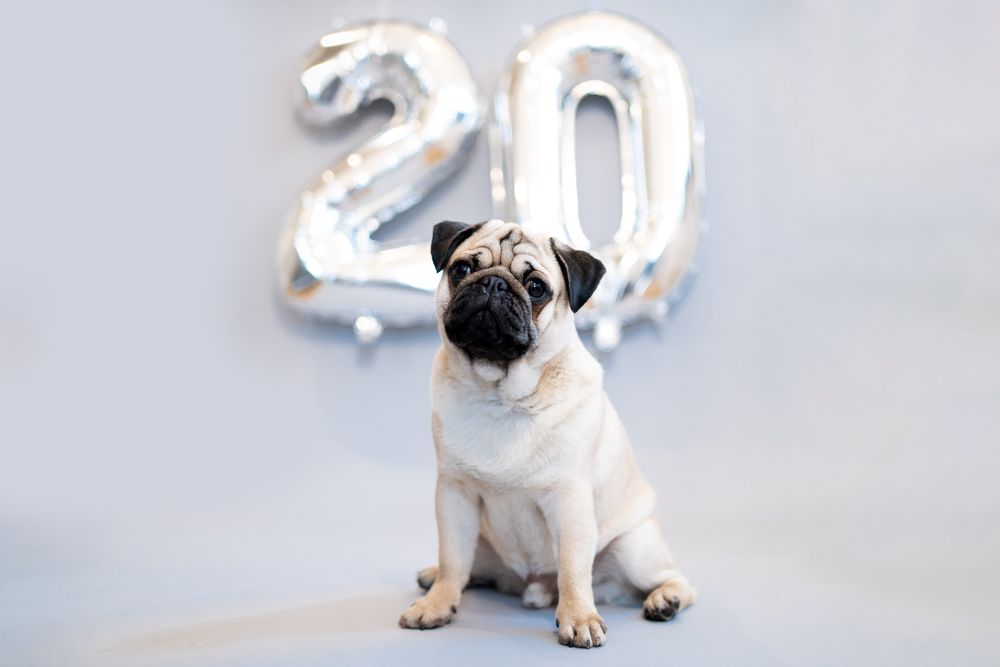 2021 marks 20 Years of Euro Puppy; we have been uniting families with their perfect pups for 2 decades! That's over 12000 families, in over 110 countries. So much puppy love!
We are so proud of this, and we want you to join the party. And as 2020 was a year to regret, we want 2021, our 20th, to be extra memorable!
So what better way to celebrate than by offering a special gift to you puppy lovers out there, every month of 2021…
March Madness!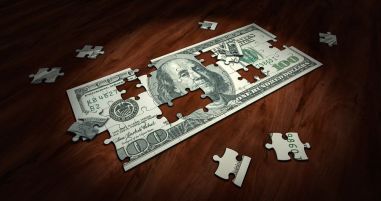 Our special treat for March is a sumptuously simple one…
It's our 20th, so the first 20 puppy reservations in March, starting at midnight Central European time will get $100 knocked off the price of delivering your puppy!
So you will have to hurry, and be ready at the start of March to make sure you get this gift!
Contact our puppy concierge Gabor at his email [email protected]  to find your dream puppy and claim this prize! But remember this offer is only valid for the FIRST 20 RESERVATIONS in MARCH!
This is no April Fools!
In April we are celebrating with a competition for our favourite people! Those Euro Puppy dog owners who already have their puppy in their home!
And the winner can win free food for their puppy for the rest of the year!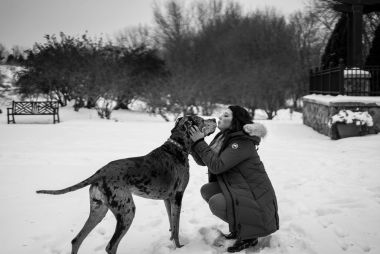 All you need to be is social media savvy, to get a special treat for your doggo.
There is only one chance to win in April but what you need to do is easy. Pick your most beautiful photo of your Euro Puppy dog, ideally with you in it too, and post it on Instagram between April 1st and April 30th. First remembering to hashtag #europuppy, tell us when and why you chose a puppy from Euro Puppy, where you live, and how you are enjoying life with your dog.
We will then share it on the Euro Puppy Instagram page, and at the end of the month our favourite, chosen by the Euro Puppy team, will win the prize!
* Terms and conditions apply
By entering this contest, you accept the following…
This competition is ONLY for Euro Puppy dog owners, and we know all our dog owners well!
The contest starts on April 1st at midnight Central European Time and ends on April 30th 2021. The winning photo and story is chosen by Euro Puppy. We will pick the photo and story that we think is the, coolest, cutest, most creative or simply the best. The number of likes each photo gets when shared on our Instagram page will also influence our decision.
* The winner receives the prize in cash. The feeding of a dog over a 12 months period is estimated to cost $250.
By entering this competition you grant Euro Puppy the right to use the content submitted by you in marketing and promotion campaigns as it sees fit.
May is National Pet Month!
And Euro Puppy wants to do something a little different with this special month…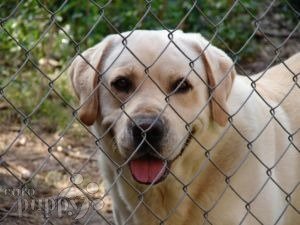 One of the organisations National Pet Month rightly celebrates is dog shelters, and the need to home their deserving dogs. And for this month we can all be part of this, because…
For every puppy reserved on Euro Puppy in May, we will make a donation of €50 to one of a number of local dog shelters here in Hungary.
This way we can ensure that every puppy chosen from one of the brilliant, responsible breeders we work with, can help another, less fortunate dog find their home.
$500 off a Puppy of the Day in June

Every weekday in June, we will reveal right here, a puppy of the day!
And each one will have an incredible $500 knocked off the price.
But you have to act fast, as the chance to reserve each puppy with this big discount, lasts for just 24hrs. It's literally a ONE DAY ONLY DEAL!
Check back here each June weekday at midday Central European time, to see the latest puppy of the day.
Earlier in the year…
The January Birthday Special!
We have gone German Shepherd crazy this January!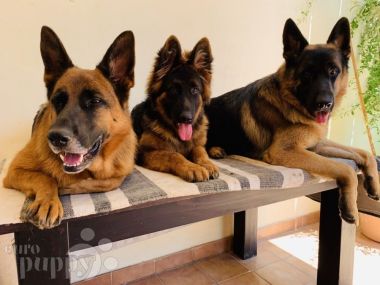 Why may you ask?
Well from January 20th there are dog's back in the White House again, as President Biden has two German Shepherds!
And here at Euro Puppy we are lucky to know many brilliant breeders of this most noble and smart breed. So to celebrate we have gone a bit barkers…
We are going to knock 20% off the price of a German Shepherd!
All you need to do to ensure you get 20% off the price advertised is reserve a German Shepherd puppy by the 31st of January!
February Festivities
Did you know February is Dog Training Education Month?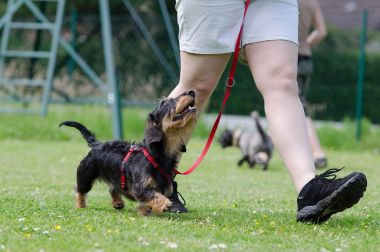 At Euro Puppy we take the training of puppies very seriously. So much so that we have a team of professional trainers here to help our puppies before arriving in their forever homes.
Just like many lucky dog owners already, you could have your new Euro Puppy spend 4 weeks living with a trainer here, and learning the basics…
From socialization and obedience training, to learning commands and leash training. From getting used to busy and quiet outdoor areas, to shops and businesses. The Euro Puppy Dog Training service can give your dog the best start. Find out more here.
Normally this service rings in at $590, but not in February!
Reserve a puppy in February, and you will get 4 weeks of our professional dog training for the price of 2 weeks! All you need to do is quote TRAINING 50 when you get in touch.