Celebrate Euro Puppy's 20th birthday with us!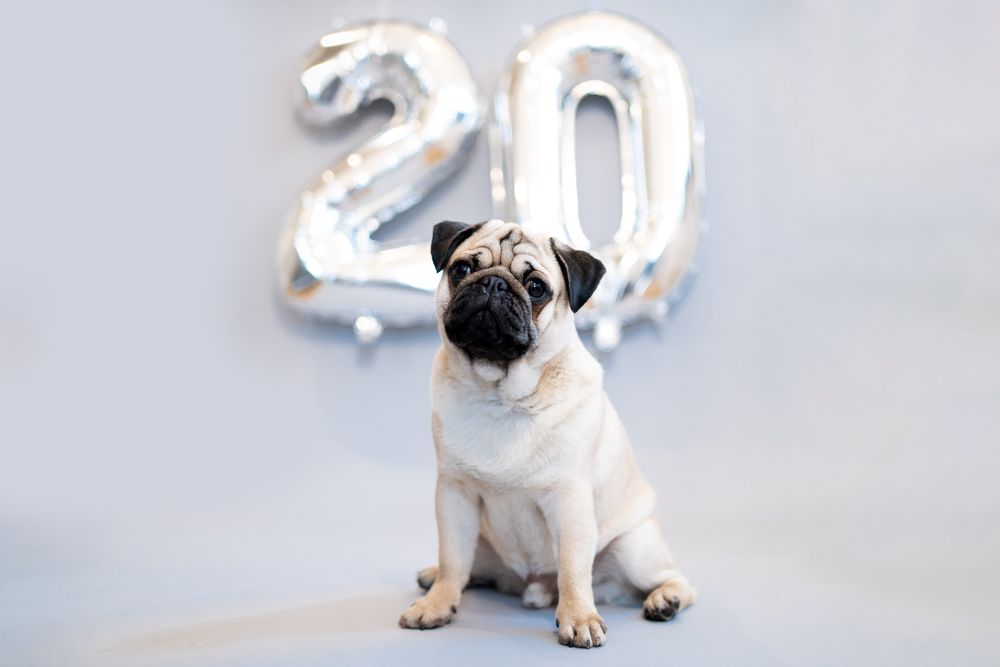 2021 marks 20 Years of Euro Puppy; we have been uniting families with their perfect pups for 2 decades! That's over 12000 families, in over 110 countries. So much puppy love!
We are so proud of this, and we want you to join the party. And as 2020 was a year to regret, we want 2021, our 20th, to be extra memorable!
So what better way to celebrate than by offering a special gift to you puppy lovers out there, every month of 2021…

A Puppy for Life this Christmas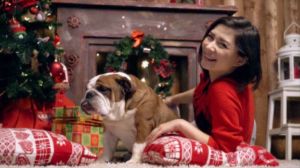 Simply reserve a puppy in December and you can choose your own discount, or choose an amount to give to one of our selected charities, up to 300 Euro.
You can even choose to split the amount between discount and charity. Again up to 300 Euro total.
Earlier in the year…
Massive Delivery Discount in November!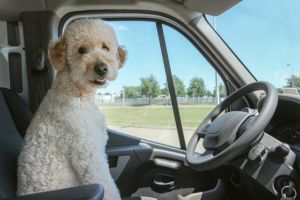 This one is simple! Every puppy reserved in November will get $150 knocked off the price of delivery. Whether by plane or road.
For some lucky dog lovers this will mean free delivery!
Wonderful Weekly Breed Specials in September

Each week in September, one of our most popular breeds will have $300 knocked off on every available puppy on Euro Puppy.
From September 22nd – 28th it's the FRENCH BULLDOG!
August marks Exactly 20 Years of Euro Puppy!
And Euro Puppy wants to do something a little different with this special month…
We want to partner up with dog shelters, to give a little help to the important work they do to home their deserving dogs. And for this month we can all be part of this, because…
For every puppy reserved on Euro Puppy in August, we will make a donation of €50 to one of a number of local dog shelters here in Hungary.
This way we can ensure that every puppy chosen from one of the brilliant, responsible breeders we work with, can help another, less fortunate dog find their home.
Choose YOUR own DISCOUNT in July!
This month YOU can decide how much DISCOUNT you get off ANY puppy you choose from Euro Puppy!
How does this work?
Throughout July you can put down a preliminary deposit on a future puppy, to be reserved any time in 2021, and the DEPOSIT YOU CHOOSE will be the DISCOUNT YOU GET when you find your puppy.
TODAY'S deposit is TOMORROW'S discount!
And the bigger your deposit, the bigger your savings!
You can choose a deposit between $100 and $300, and this is guaranteed until you find your dream puppy, when your chosen amount will then be knocked off their price. 
$500 off a Puppy of the Day in June

Every weekday in June, we will reveal right here, a puppy of the day!
And each one will have an incredible $500 knocked off the price.
But you have to act fast, as the chance to reserve each puppy with this big discount, lasts for just 24hrs. It's literally a ONE DAY ONLY DEAL!
May is National Pet Month
To celebrate this we are going to have a doubly big offer this month!
If you are dreaming of the family favourite GOLDEN RETRIEVER, or the fun filled FRENCH BULLDOG, you are in luck in May!
When you reserve a Golden Retriever, or a French Bulldog in May, or even one of each breed, you will get extra 10% off the price* you see on each Frenchie or Goldie puppy page on Euro Puppy!
*Discount applies to the actual price of the puppy, and not the total price, which may include extra services such as delivery, training etc
This is no April Fools!
In April we are celebrating with a competition for our favourite people! Those Euro Puppy dog owners who already have their puppy in their home!
And the winner can win free food for their puppy for the rest of the year!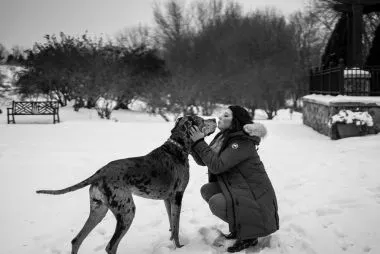 All you need to be is social media savvy, to get a special treat for your doggo.
There is only one chance to win in April but what you need to do is easy. Pick your most beautiful photo of your Euro Puppy dog, ideally with you in it too, and post it on Instagram between April 1st and April 14th. First remembering to hashtag #europuppy, tell us when and why you chose a puppy from Euro Puppy, where you live, and how you are enjoying life with your dog.
We will then share it on the Euro Puppy Instagram page, and at the end of the week our favourite, chosen by the Euro Puppy team, will win the prize!
The January Birthday Special!
We have gone German Shepherd crazy this January!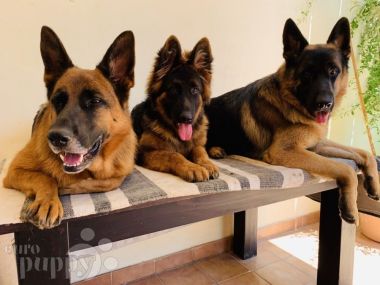 Why may you ask?
Well from January 20th there are dog's back in the White House again, as President Biden has two German Shepherds!
And here at Euro Puppy we are lucky to know many brilliant breeders of this most noble and smart breed. So to celebrate we have gone a bit barkers…
We are going to knock 20% off the price of a German Shepherd!
All you need to do to ensure you get 20% off the price advertised is reserve a German Shepherd puppy by the 31st of January!
February Festivities
Did you know February is Dog Training Education Month?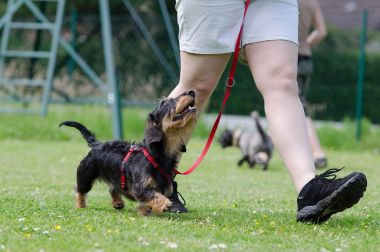 At Euro Puppy we take the training of puppies very seriously. So much so that we have a team of professional trainers here to help our puppies before arriving in their forever homes.
Just like many lucky dog owners already, you could have your new Euro Puppy spend 4 weeks living with a trainer here, and learning the basics…
From socialization and obedience training, to learning commands and leash training. From getting used to busy and quiet outdoor areas, to shops and businesses. The Euro Puppy Dog Training service can give your dog the best start. Find out more here.
Normally this service rings in at $590, but not in February!
Reserve a puppy in February, and you will get 4 weeks of our professional dog training for the price of 2 weeks! All you need to do is quote TRAINING 50 when you get in touch.
March Madness!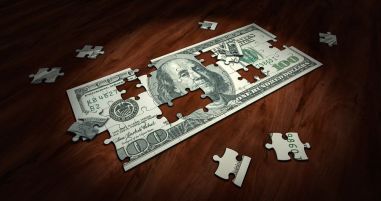 Our special treat for March is a sumptuously simple one…
It's our 20th, so the first 20 puppy reservations in March, starting at midnight Central European time will get $100 knocked off the price of delivering your puppy!
So you will have to hurry, and be ready at the start of March to make sure you get this gift!