Choosing Your Puppy
A Step by Step Guide to buying a dog from Russia or Ukraine and bringing it to the U.S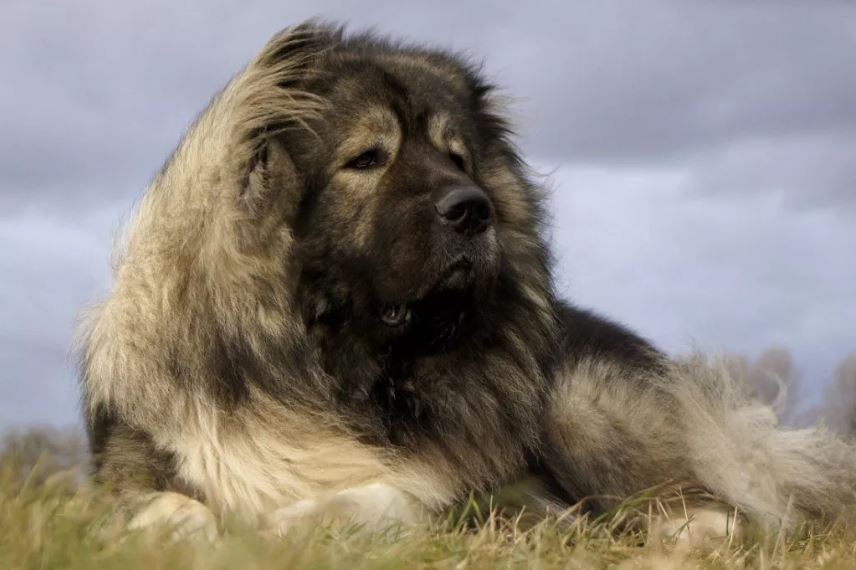 This is a question of growing importance in the purebred puppy world. For various reasons, more and more dog lovers, in the United States and Canada, including both breeders and ordinary dog owners, are looking to Ukraine and Russia for their perfect puppy.
We want to unravel just how it can work to get a puppy from out East, and the solutions that can make it a whole lot easier.
Is choosing a puppy from Russia, Ukraine, or anywhere abroad, a good idea?
One thing that should be pointed out before we get started - THERE IS NOTHING WRONG with getting a dog from another country. Maybe people online may say otherwise, but it is not irresponsible. In fact it can have several benefits...
1 - If you are a breeder, you can refresh your bloodline and decrease inbreeding.
2 - If you want a puppy of higher quality - then why should borders limit this. And many puppies in Russia and Ukraine are from rare breeds like the Caucasian Mountain Dog or Black Russian Terrier, or very special bloodlines.
3 - Price savings - While price should not be a driving factor, there could be serious savings which could be important for you. Though due to the expense of shipping, unforeseen eventualities, as well as time and effort, it may not be as cheap as you thought.
Any of these options can lead to the dog you fall in love with being out East, and just when you can't live without that dog, you learn what it's gonna take to have them...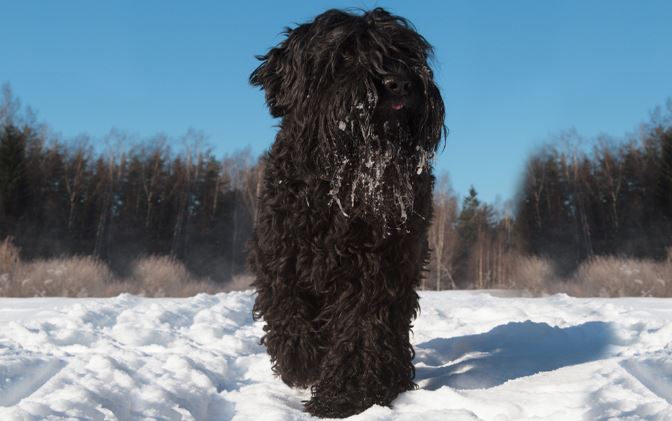 How buying a puppy from Ukraine or Russia works right now…
When dog devoted humans in the Americas look a long ways East for their dream dog, it is never ever easy, and the journey to being united with that dog is filled with road blocks.
All the problems, come down to one major missing link - a lack of TRUST on both sides.
A - The breeder cannot be expected to send their dog across the world without payment.
B - You should not be expected to pay for a dog halfway around the world without good guarantees in advance.
The Step by Step Process of getting a puppy from Ukraine and Russia:
The journey begins..
You search for your chosen breed and you discover you can't find one near you.
You find that fantastic fur ball online, maybe on Facebook or a classified site.
You get in contact with the breeder.
And then the struggle really begins…
The first pain in the posterior is the constant communication struggle. Most breeders, once you pass beyond central Europe, speak broken English if you are lucky, or none at all if you're not. You will probably realise that they will rely on Google Translate to make sense of what you are saying, and try and respond to you.
The Time has come to talk about the Puppy Price
This can be a long process in of itself! You might expect that the price you see advertised will include everything, but this isn't necessarily true. Unlike in the West, pricing is done different in this region, it's a cultural thing. So it is possible that the breeder will add to the price. It of course takes extra effort to get a puppy to you, than it would to deliver locally. Each special service they can provide to you, whether it be for shipping preparations, document arranging, or boarding your puppy, may well, understandably, increase the price.
After a lot of back and forth, you finally get the run down on the price and conditions; at least you hope you got it right...
The Uncomfortable Process of Paying for your Dog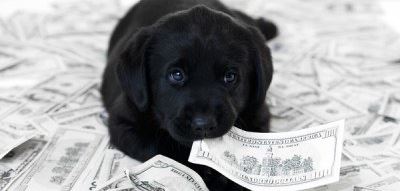 It's only then that you realise you have to pay in advance for a dog you have not seen in person!
Not the best feeling right? And the options that are offered won't ease your worries. You will almost certainly get to choose from among the least secure ways of paying possible. Most likely either by bank wire or Western Union. Which are both 'one way payment systems' of course. Breeders are people, not businesses, so they can't accept credit cards, and are reluctant to use PayPal. Simply put, there is no real way you can get your money back if something goes wrong.
So just when you should be shedding with excitement, instead you are full of fear...
Will I get this dog at all?
Will I get the same dog I reserved?
Will the breeder disappear?
Is this a puppy mill breeder?
Will I really get a healthy dog?
And what can I do if it all goes wrong?
This is all because there is no trust from either buyer or breeder.
Standing in a pile of dog poop sound better? Well believe it or not, a lot of people do decide to take this risky journey. They just love that dream dog too much.
And all this before the real difficulties kick in...
The trials of Shipping your Puppy to the U.S or Canada
Organising the travel of your dog across the world! Trust me it isn't as easy as booking your holiday flight! There are so many things to organize, and so much to find out….
You need to know before arranging the flight...
- Do I pay for shipping in advance?
- Do I work with the breeder to arrange shipping, or with an agency?
- At what age can my dog arrive? (usually 4 months or older)
(Top Tip - A few breeders might be willing to arrange fake papers to get their dog to you sooner. But this is a serious warning sign, and any breeder offering this is to be avoided!)
- What health regulations, and vaccination requirements are needed for importing (rabies vaccination is a must)?
- How does the Pet passport get prepared, and who will do it?
And more questions abound and await answering for the arrival...
Where is the nearest airport that my dog can arrive at?...
Will I need a custom brokers to clear the dog?...
Can my dog arrive only on weekdays, or weekend as well?...
How much do I have to pay for handling fees at the airport?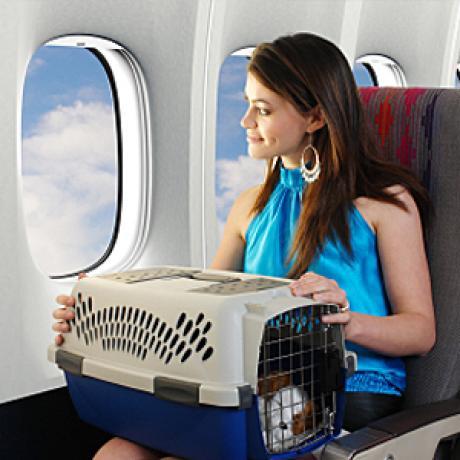 And one last thing…
The puppy's flight may change, even at the last minute, and even a few times. And that leads to more work. And of course the longer you wait, the more fed up with everything you will be!
If you are lucky you might find a breeder who can hire someone to travel with your dog, at a price! It's good to know your dog is travelling under supervision, and with this they can often meet you outside your home, or outside the airport, so custom clearance is done for you. But that's pretty rare.
Why this dog buying 'system' is so crazy!
Think of it like this….
Would you rent a place abroad, over the phone and from a random stranger without a platform like AirBnB? And then travel without any certainty that your accommodation will be livable,
or even exist!
The Solution is out there!
All that is really needed is for you to have help and assistance in finding a puppy from a good breeder, and have security with your transaction. Then you can actually get excited for your dog's arrival.
You may have struggled to find the best solution to this - but it does exist!
In fact you will be amazed how perfect these 2 choices are. Both work with breeders in Ukraine and Russia, among many others, and are there purely to make everything so dogtastically easy for you!
First up
Euro Puppy - You might have heard of it, your here now! A special site that can give you a full, very exclusive service - you don't even need to talk to the breeder. You have one point of contact (often in native English), all the health and vaccination documents are sorted, and even the delivery is organised by them. And you are even protected by a strong guarantee.
Or, alternatively - If you want more personal control over everything, we have another puppy platform.
Wuuff - They have a unique and safe payment platform, and can help with communication and shipping. On Wuuff the price you see on the ad, is the breeders price for the dog alone. You can choose to use Wuuff for extra services, and as your 'agent' if you wish. But the difference is; you still have the freedom of dealing directly with the breeder. And you decide how much you want to do, and just how much service you get.
While you do your dealing straight with the breeder, you still have a platform you can trust with your money, and the security that comes with this, until arrival.
...
So there is hope out there! It is a big decision choosing a dog from Ukraine or Russia, when you live in the Americas. But it doesn't need to be a worrisome one.
There is a lot of work involved, and you need some patience. But if your dream dog is half a world away, there are very special people out there, that can make all the difference, and make your family complete.
If you want to know even more about this topic, and Russian breeders in particular, there is the perfect article for you to check out - The Truth about Russian Dog Breeders.