Dog health
Dog Food Toppers: Everything You Need to Know
If you are a pet parent, then you know the feeling when you see your dog not eating enough food. Just like any other member of your family, seeing your canine friend not being able to eat is disheartening. This shouldn't be the case, though. You can help your dog eat enough food and remain hydrated using dog food toppers.
In this post, we shall look at what dog food toppers are, their benefits, and some of the factors you need to consider when choosing them. Read on and learn more.
Understanding Dog Food Toppers
In simple terms, dog food toppers refer to the tasty treats that you can add to your regular dog food to make it more palatable and also add nutrients. The main difference between dog food toppers and the regular dog food is the number of nutrients available in each of them.
Ideally, regular dog food needs to meet specific nutritional requirements set by AAFCO to enhance the health and growth of your lovely pet. On the other hand, if the dog food topper is meant to be an enhancer, it is not a requirement that it must meet the AAFCO guidelines. Even so, the dog food topper should not exceed 10 percent of your dog's diet if it isn't a complete or balanced diet.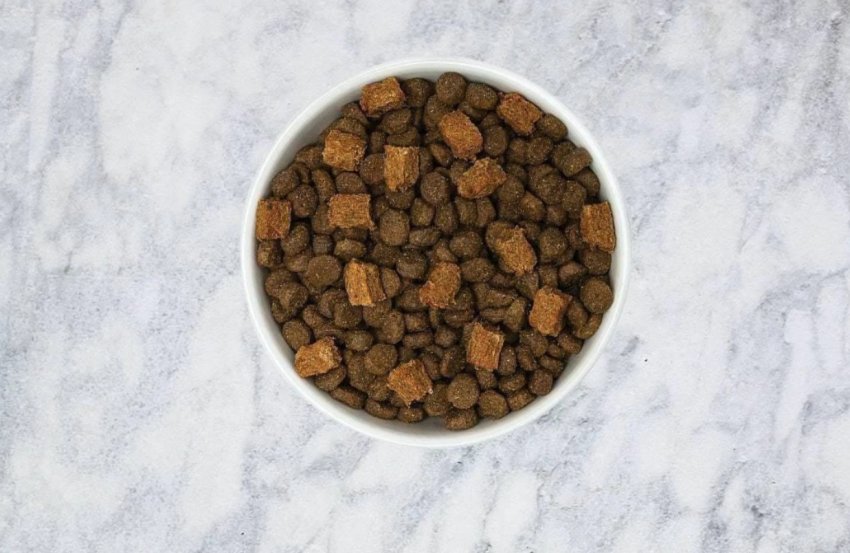 What are the Benefits of Dog Food Toppers?
Many benefits are associated with dog food toppers. Apart from enhancing the taste of the regular dog food, various dog food toppers will also offer the much-needed nutrients for your canine friend.
For instance, The Honest Kitchen PROPER TOPPERS dog food pouches are not just super delicious but also offers a complete and balanced diet for your dog. Proper Toppers will come in handy if you want to enhance the taste of kibble and also boost its nutritional content. Among other things, it contains dehydrated white fish, vitamin A supplement, dehydrated pumpkin, and potassium chloride, all that are vital components of healthy dog food.
Apart from checking the label to know the taste offered by a given dog food topper, ensure to check the nutritional value that the dog food topper will add to your dog food as well.
How to Choose Dog Food Toppers
Before we look at the factors to consider, it is essential to look at the types of dog food toppers. Ideally, dog food toppers will comes in two formulations, including dry dog food toppers and wet dog food toppers.
Dry Dog Food Toppers
Usually, this type of dog food toppers will come in the form of powder, free-dried, or dehydrated form. The best thing about dry dog food toppers is that you can easily give them to your dog as a treat.
Wet Dog Food Toppers
This type of dog food treat will usually include broths, gravies, and sauces. Some even contain meat morsels. Just as the name suggests, wet dog food toppers contain high moisture content, and so will come in handy, especially if your dog needs more water.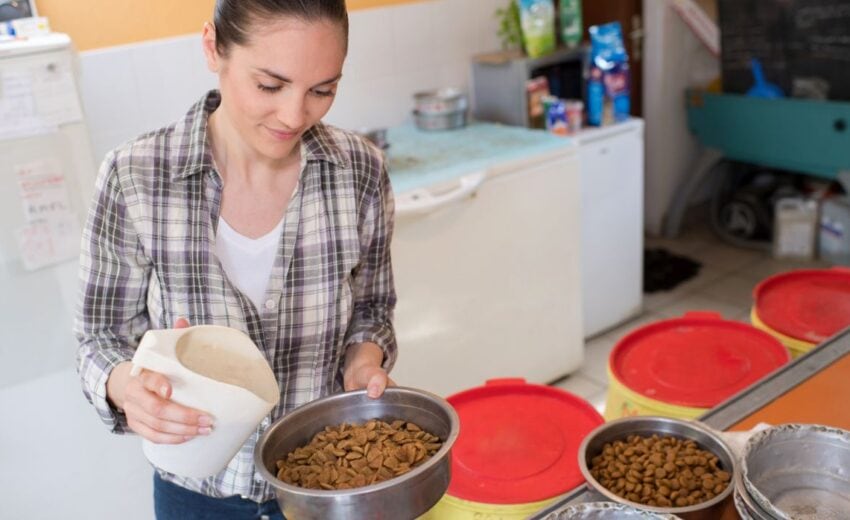 Factors to Consider When Choosing Dog Food Toppers
Various factors will come into play when choosing the best dog food topper for your dog. They include:
1. Protein Content
The type of animal protein available in a dog food topper should be the first thing you should think about when choosing a dog food topper. As a rule of thumb, consider the type and the amount of animal protein that your dog needs.
For instance, if your dog is a senior, you may want to choose a dog food topper with higher amounts of EPA and DHA omega-3 fatty acids, which will boost your dog's brain and joint health.
2. Ingredients
You should also consider the quality of ingredients used to make a given dog food topper. As a rule of thumb, ensure that the FDA has approved the ingredient available in the dog food topper. What's more, remember to check the amounts of ingredients available in a dog food topper. To ensure the dog food topper you choose has higher amounts of your preferred ingredient, ensure to select a topper with fewer ingredients.
3. Allergies
Before you buy any dog food toppers, ensure to check its ingredients to determine whether it contains ingredients that your dog is allergic to. Even if your dog is not allergic, it is advisable to introduce him to any new foods gradually. Among other things, this will give him enough time to familiarize himself with new diets. Be sure to consult your vet if you notice any abnormal behaviors after giving him any new food.
While there is a lot to consider here, there are many benefits to food toppers that make them a big plus for your dog's health.