The Rising Popularity of Dogs in Dubai and the Emirates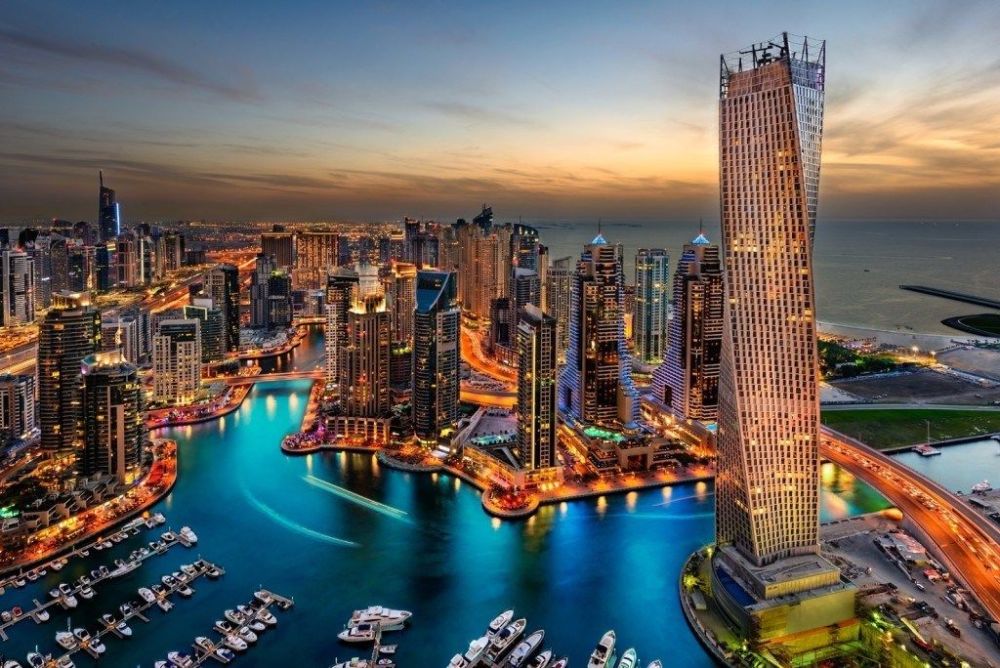 Part 1 Once you may have only noticed the noble Saluki in the seven Emirates, but now the popularity of dogs in the United Arab Emirates is growing rapidly.
In Dubai, Abu Dhabi, and elsewhere, the variety and number of dogs is plain to see. The Emirates is a country of many expats, with over 80% of the population originating abroad, including over 500,000 westerners.
There is no doubt that the arrival of people from dog loving countries has helped bring about the dramatic rise in the number of people experiencing the joy of dog ownership.
The Doggie Boom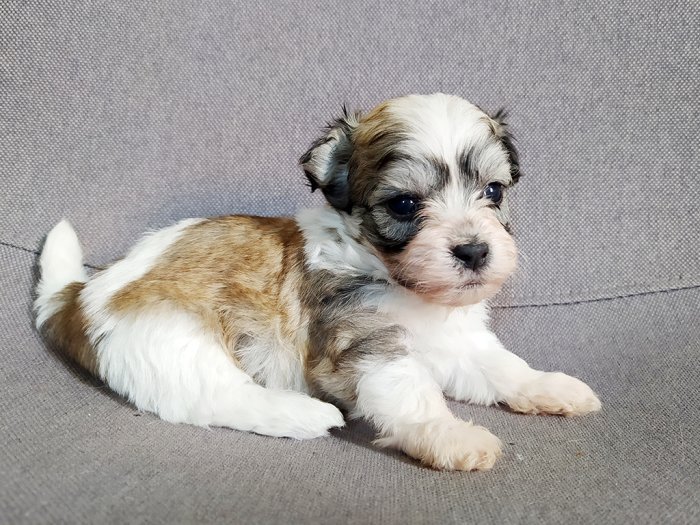 The Emirates and in particular Dubai, has become one of the most popular and fastest growing destinations for purebred puppies.
Smaller breeds such as Havanese, Yorkshire Terrier and the Cavalier King Charles Spaniel reign supreme in the apartments of the expat population in the cities.
The joy of dog ownership is growing amongst the local population too, who especially favour the larger breeds. German Shepherds, Cane Corso and even the Doberman are amongst the breeds now commonly sought by the professionals of Dubai.
From the feedback we receive from our happy dog owners, we are told these breeds are chosen because they are loving and loyal family dogs. But also because they serve as fantastic guard dogs too, protecting the family.
Show Time
If anything can be described as the ultimate expressive of canine love, then it is the Dog Show, and there are no shortage of these in the UAE these days.
Yas Island in Abu Dhabi even boasts a yearly 'Dog Olympics'. Dubai doesn't shirk in its new found dog appreciation ever. In fact it has the world's largest indoor dog park, boasting doggie daycare, an exercise centre, and even luxury suites for the more pampered pooches!
Canine Life in the UAE
But even with all these recent changes, there is still no denying that the Emirates is not a traditional dog owning country. There are many things you should be aware of, and prepared for, before you commit to owning a puppy in the Emirates.
 

If you rent a property it is

mandatory to secure permission

from your landlord to keep a dog. There are many apartment complexes that do not allow any pets at all. It is vital to check this out first, to avoid a shock later.

But as dog ownership has become widespread, so attitudes are changing.
The new real estate developments and gated communities in Abu Dhabi and Dubai offer great relief to pet owners. Most of these new developments recognize that dogs are much more common and are more accommodating towards them.
  In Abu Dhabi

dogs are not allowed in many public areas

including parks, beaches, restaurants and other open areas. They are allowed on 'open water' beaches, away from the public and stores.
In Dubai the rules are slightly friendlier, but dogs are still banned from public parks and beaches, and must always be on a close lead if you are in any other public place. Nowhere in the Emirates are dogs allowed on public transport

. So either drive them around, or get used to plenty of walking!
  The list of off limit places isn't restricted to large public areas, but also some streets and public areas in the cities. Areas around the Marina in Dubai and some residential streets and complexes have 'no dogs allowed' signs. It can sometimes be confusing to know where your dog is and isn't allowed, especially in Dubai. But there are handy

guides online

with detailed lists of places you can take your dog.
  These restrictions may feel draconian, but it all comes down to the culture in the Emirates, which must of course be respected at all times

.

The rules are rooted in the religious beliefs of the majority Muslim population. Some Muslims consider dogs to be unclean and therefore will certainly not own them and can even dislike touching them. So

always be careful to respect others

when you are out with your dog.
Climate. If you live in the Emirates you have probably noticed that it's pretty hot generally, so

your dog will need help adapting to this climate

. Simple ideas like taking them for

walks early or late in the day to avoid the midday heat and always having fresh water available

, go a long way.
Some dogs are better than others at coping with hot weather. Short nosed breeds, such as Pugs and Bulldogs, have difficulty with breathing in extreme heat due to having poor body temperature regulation. So you would have to be extra careful if you were to choose a short nosed breed.
That is certainly a lot to consider, I know. But when you love dogs that much, it is simply worth it! And the proof is there, despite these restrictions, dog owner numbers continue to grow every day in the Emirates! We are only just beginning!
Our next part on the life of dogs in the UAE will look at some of the negative consequences of the doggie boom, such as the tragic growth of bad breeders, puppy stores, and dogs left on the street.
Find out the facts, the right way to pick a puppy in the UAE, and Euro Puppy's great relationship with the dog lovers of Dubai, all in the second part.