Company News
Euro Puppy at 20!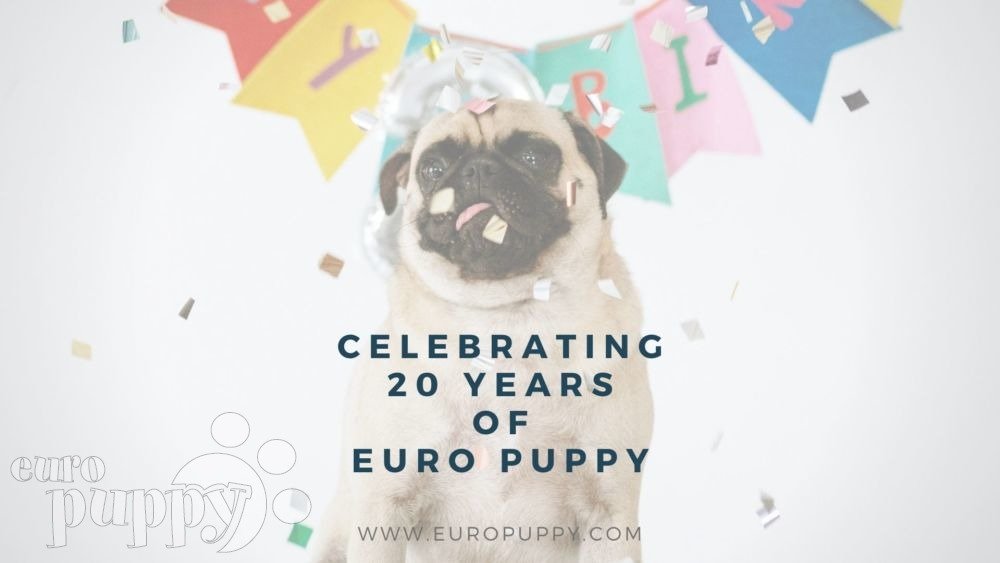 Yes 2021, marks 20 years of Euro Puppy!
You might have guessed that Euro Puppy is pretty proud and excited to have left our teenage years behind and hit the big two-zero!
Serving dog lovers right around the world for 20 years has been an honour, and something we feel is worth celebrating! And we want to include you in the party!
Right through this year we will have special offers for you dedicated dog lovers! So keep an eye out for treats and savings right through 2021!
If nothing else our aim is to make 2021 a million times better than 2020!
But first things first. Rather than looking back to the past, we want to put the present front and centre.
It won't surprise you to know that every team member here at Euro Puppy is a dog lover. So we know we are all extra lucky to work in a place where we are surrounded by dogs!
But having the joy and responsibility of owning a dog ourselves, really makes us constantly aware of the huge importance of what we do. We are helping to bring a new, living, breathing, loving family member to a home! We never forget this, and just what it means to you!
So how we really want to begin this year is to make things a little personal and introduce to some of the team members that make the magic happen at Euro Puppy. And more importantly the furry friends by their side!
First up our sales team, and husband and wife, Gina and Gabor have 3 furry friends in their home, and all really characters!
Winter, Snow and Hazel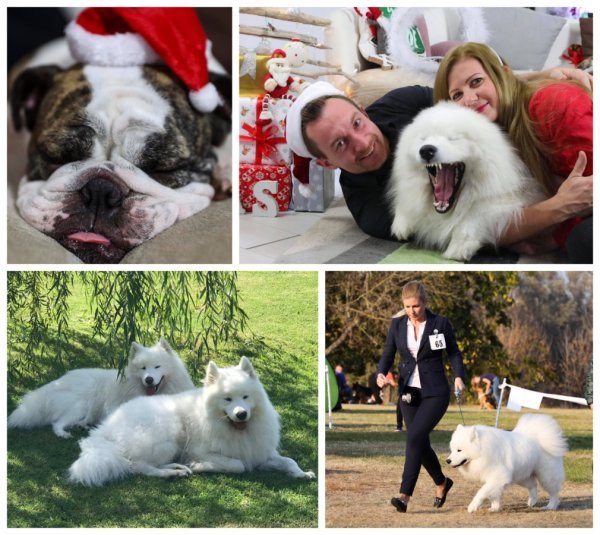 Gabor and Gina have this to say about their collection of canines...
3 year old Winter is our male Samoyed, and he is also the biggest. He is a bit of a stubborn chap and is a typical boy, in that he only listens when he wants too. But somehow he always hears the sound of food, even through closed doors. He really loves to swim and likes to go for a drive anywhere.
Snow is our female Samoyed. She is 5 years old and is a typical princess. She doesn't like to get dirty, she doesn't like to swim, but she simply loves to cuddle. In one way she is very outgoing; she is a true hiker, and will walk for 10-15km easily and happily.
Hazel is our English Bulldog, and you could kindly say is not a genius amongst dogs :). Her favourite activity is sleeping, along with the snoring that comes with it. She won't go out when it's cold or raining, but she always appears from nowhere when there is food.
Miki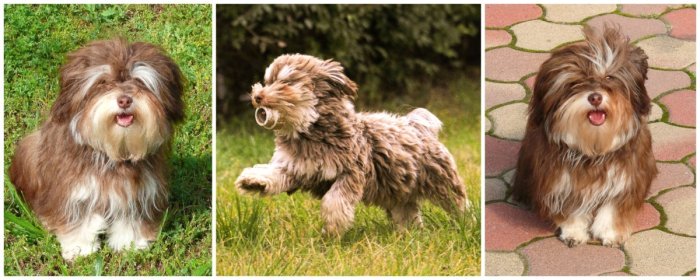 Since 1995, György, our Breeder Relations Coordinator, has always had a little Havanese in his home in the countryside. That's a quarter of a century of Havanese happiness!
Right now his current furry family member is a little bundle of fun! Miki is a cute, colourful and playful 7 year Havanese boy.
Georgie
Eszter our Photographer and photo editor has this to say about her 9 month old Pug puppy Georgie…
Georgie is all I've ever wanted in a dog. He is a typical Pug character! I can easily say he is the funniest dog I've ever met. 
He loves every dog, child and person he meets. He is happy with every situation the world offers. We can walk miles or sleep all day, he is okay with anything. 
All he needs is to be close to us and his treats of course. :)
He always makes people smile. He gives love and happiness everywhere he goes, and people love him.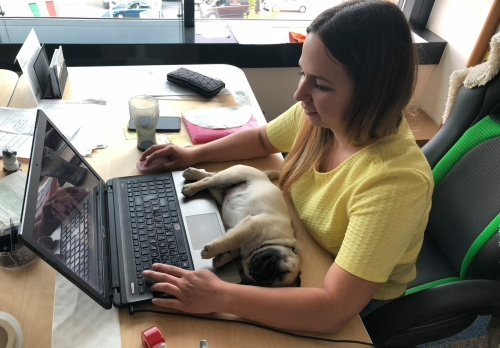 These are just a few of the furballs that work hard behind the scenes at Euro Puppy! Or is that hardly work!
Either way, having our own dogs by our side, really reinforces to us all just how big a deal it is when a dog lover comes to Euro Puppy to find their forever pup. 
Over the course of 20 years now we are confident that we have always been the best place online for you to find the dog of your dreams online. 
We are so proud of this 20 year achievement, but we don't want it to be about us. We want it to be about dog lovers like you.
Keep your eyes out throughout this very special year for some very special offers we will be throwing your way. Whether you are looking for a puppy, or have one from us already, there are going to be delights right through 2021.