Beschreibung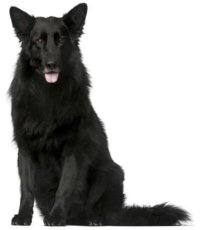 Lebenserwartung
12-13 Jahre
Reihenfolge
Hunde: 60-80 Pfunde
Hündin: 40-70 Pfunde
Höhe
Hunde: 24-26 inches
Hündin: 22-24 inches
Ursprungsland
Belgium, 19th century
Gruppen
AKC Herding Dogs
FCI Group I.: Sheepdogs and Cattle Dogs (except Swiss Cattle Dogs)
Andere Namen
Groenandael Belgian Shepherd, Belgian Malinois, Chien de Berger Belge, Belgian Tervuren, Belgian Laekenois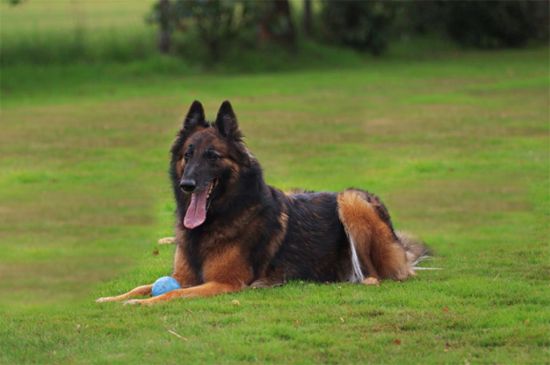 Dies ist eine ausgewogene, muskulös, kräftig Hunderasse. Es ist agil, aufmerksam und voller Leben. Es ist gehorsam und loyal. Der belgische Schäferhund ist gut mit Kindern, sollte aber nicht spielen raue Gehäuse oder jagen Spiele. Es kann nicht dulden, andere Kinder. Diese Hunderasse ist sehr intelligent und leicht zu trainieren.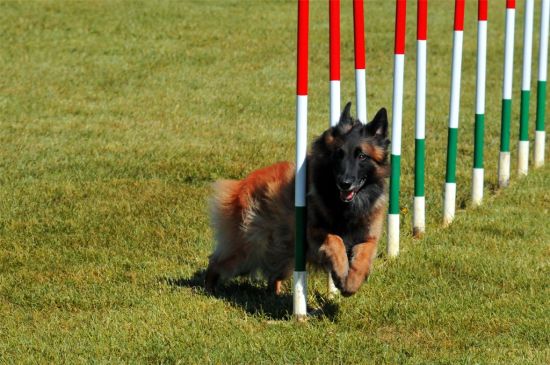 Der belgische Schäferhund ist eine sanfte und treuer Begleiter. Es hat eine hohe Beute-Laufwerk, neigt sie zu jagen Tiere, Radfahrer, Jogger, Autos, etc. Es ist sehr berühren empfindlich ist. Frühe Gehorsam Ausbildung und Sozialisation wird Welpen von der Entwicklung eines starken Temperament zu verhindern. Seien Sie besonders vorsichtig bei der Einführung eines neuen Haustieres. Er ist anfällig für Trennungsangst-Syndrom. Vergewissern Sie sich, wie Welpen sie in die Isolation zu akzeptieren lernt.
Es kann sein, over-Schutz-und stur. Es ist wachsam, aufmerksam und immer in Bewegung, wenn sie nicht unter dem Kommando. Es macht ein guter Wachhund. Es ist verdächtig, vorsichtig und wachsam gegenüber Fremden, aber nicht ängstlich. Mit diesen der Hund gut kennt, ist es liebevoll und freundlich, eifrig ihre Aufmerksamkeit, und sehr besitzergreifend. Es braucht eine aktive, fest und Patienten führend. Es sollte nicht zeigen, Angst oder Scheu. Es sollte nicht zeigen Bösartigkeit durch ungerechtfertigte oder nicht provozierten Angriff.
Colors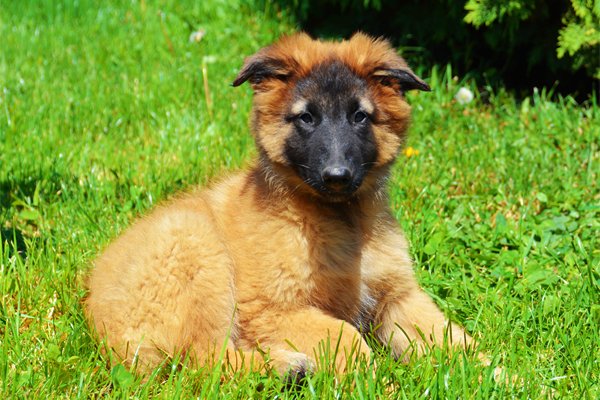 Können vollständig schwarz oder schwarz sein mit beschränkter weiß.
Coat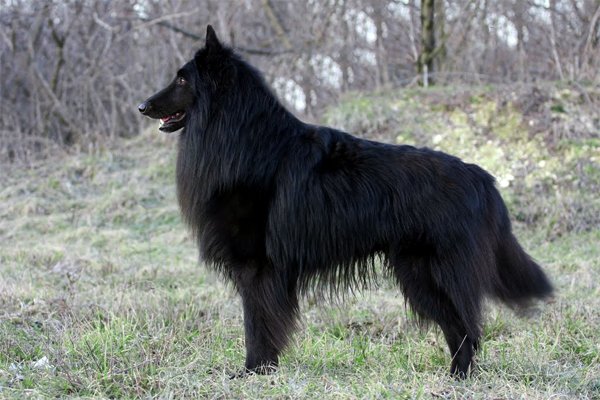 Shedding ist halbjährlich. Sein Fell ist lang, gerade und reichlich mit extrem dichter Unterwolle. Täglich Kämmen und Bürsten ist wichtig. Der belgische Schäferhund ist besonders anpassungsfähig an extreme Temperaturen oder Klima.
Gesundheitsprobleme
Der belgische Schäferhund ist anfällig für Epilepsie, übermäßige Schüchternheit, Augenproblemen und Hüftdysplasie. Zur Minimierung des Risikos der belgische Schäferhund-Entwicklung eine erbliche Gesundheitsprobleme, sollten Sie einen Hund von einem seriösen Züchter zu kaufen.
Lebensumfeld
Dieser Hund ist extrem wendig, ein Haus mit einem großen umzäunten Hof ist von wesentlicher Bedeutung.
Welpen zu Verkauf nach der Rasse


Warning: count(): Parameter must be an array or an object that implements Countable in /var/www/www.europuppy.com/wp-content/themes/europuppy_wp/single-breeds.php on line 351

New Puppy Alert
Seien Sie vor Allem, wenn eine neue Belgischer Schäferhund Rasse zum Markt kommt.
by signing up to our Puppy Alert.