Referencias de Euro Puppy
We have more fantastic, and fun reviews on our Facebook Page and the Euro Puppy Club on Facebook. Have a look now at our most recent photos, videos and stories sent to us by Euro Puppy dog owners; loving life with their Euro puppy.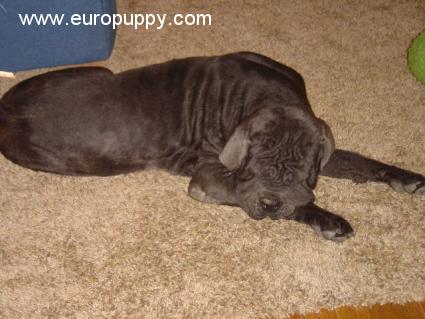 Good Morning Sandor,I'll send you pics when I down load them tonite off my camera. He is so beautiful. He's shedding his puppy coat right now so he looks a little brindle around the flank, but he's growing like a weed!! He is 90lbs at his last appt, he'll be 8 months old this week ! Bob made a special food dish stand for him since he is getting really tall. That way he doesn't have to stretch his neck […]
Compra con Euro Puppy para que tengas el cachorro de tu sueños
para completar tu vida!