Dog facts
Dogs in Bahrain
Bahrain, a country with a population close to 2 million, is located in the Middle East neighboring Saudi Arabia and Qatar. With one of the worlds fastest growing economies, Bahrain functions as a financial hub of the Middle East and is home to an increasing number of expatriates.
The majority of the population is of course of islamic background. According to islamic religious rules, dogs are not to be kept in one's house, unless they are trained for hunting or guarding live stock and "serve a purpose". What's more, if one touches a wet dog, one's hands become impure and must be washed seven times, one of which should be with earth. It may sound unusual, but it's true! Touching a dry dog is considered okay though.
The Saluki of Bahrain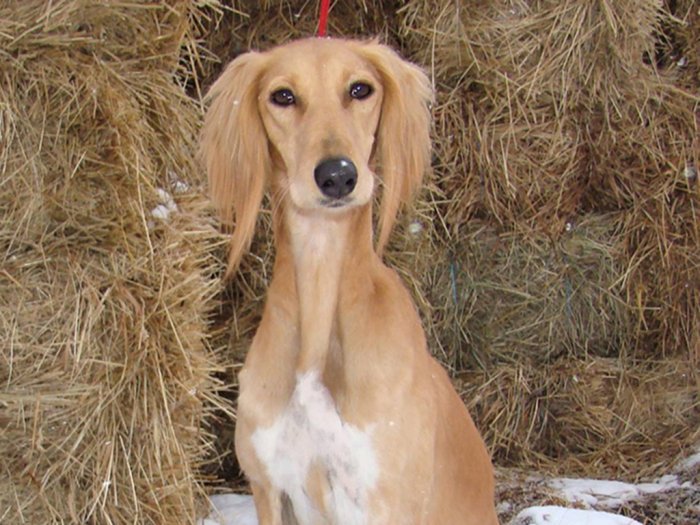 The one breed that is given a different status in the islamic world is the Saluki, who are even allowed to sleep in the same tent with their owners. Arabic nations have been breeding Salukis for thousands of years for both their beauty and hunting ability. The history of the breed goes back so far in time that it is regarded to be one of the earliest breeds to diverge from wolves. While they are not the fastest breed, their stamina and endurance outperforms most other dogs', which explains why they are so popular and wide spread in Bahrain and the Middle East.
Owning a Dog in Bahrain
With a new wave of expatriates, a new mentality has also set foot in the country and the notion of keeping pet dogs is more and more wide spread. Working breeds, like the German Shepherd and Doberman are used to guard property, but other large breeds such as the Dogue de Bordeaux, Great Dane or Golden Retriever, are also increasing in popularity.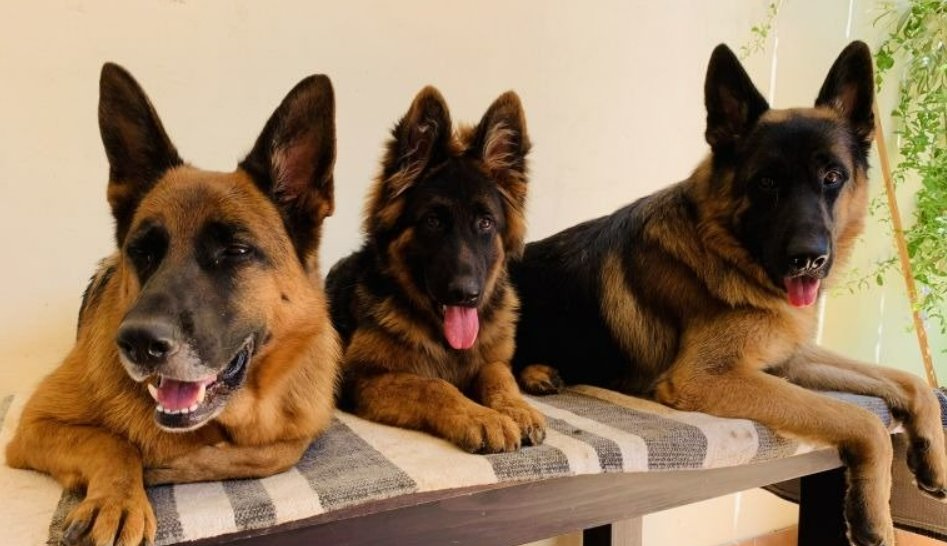 The traditional attitude of local people is slow to change and some of them may actually be terrified of dogs. So if you expect local people - workmen or guests - to your house in Bahrain, make sure you separate your dogs, otherwise they may refuse to enter. Parks in Bahrain are not ideal for walking your dogs as they tend to be reserved for children. Waterfronts are, however, are often free to use for dog lovers.
In fact in recent years Euro Puppy has found a huge range of dogs, of all shapes and sizes, are becoming popular in Bahrain. A little Maltese is just as likely as a big German Shepherd. This recent surge in dog ownership is not just with the expat population, but increasingly with born and bred Bahrain citizens.
If you are thinking of choosing a dog, and you live in Bahrain, then you can be reassured that it is becoming increasing common, and acceptable to have a dog there. While you have to be aware of certain restrictions of places you can take your dog, it is not overly difficult.
Bahrain also does not have specific breed restrictions that other middle eastern countries do. Though it is always good to check in advance to make sure your breed is acceptable. This is especially true if you are looking for a strong, big, guarding style breed.
However, as is common across the middle east, finding dog breeders, especially of good standards is still not easy. This is why many people in Bahrain come to Euro Puppy to choose there puppy. We are regularly delivering puppies there, and have many happy families in Bahrain.
You can check out some of the lovely updates we have received from people in Bahrain who chose their puppy through Euro Puppy.