Company News
Why reputable breeders sell their puppies with Euro Puppy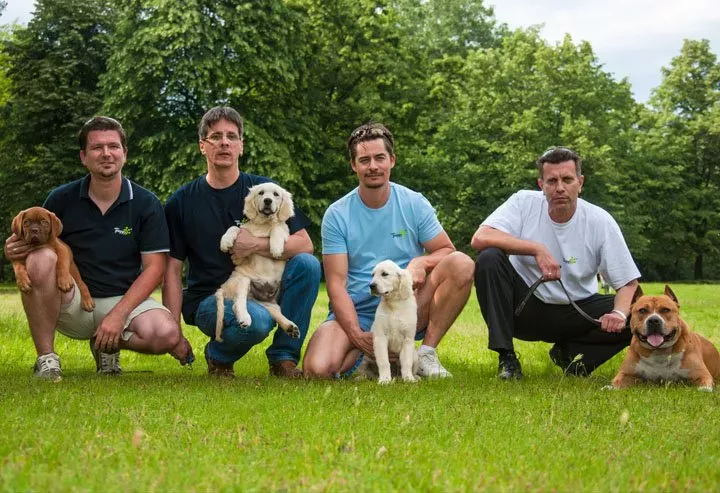 This is a question that comes up again and again on different Q/A websites and forums on the internet. In this post, we'll try to shed some light on the real answer, instead of letting people guess and come to all the wrong conclusions.
The first misbelief is that Euro Puppy breeds puppies ourselves! Not true. We are a platform where breeders can have their puppies advertised, and discovered by people seeking a new dog. We have been in business since 2001, and already at that time, we knew many breeders first hand. Since that day we have built a large network of breeders we work and who we know well, to ensure we are showcasing puppies only of high quality.
The second misbelief is that a reputable breeder needs no help selling his or her puppies. What's more, a reputable breeder has people lined up, eagerly waiting for the next litter to arrive so that they can get their hands on one of the puppies. More often than not, this is simply not the case.
There is a world outside the United States
In America, there is a well-established market for high quality, pure bred puppies with thousands of potential buyers, who can afford to pay for quality. However, in Central European countries this market is very limited. Breeders in these countries invest just as much in their dogs - feeding them quality products, taking them to dog shows abroad and so on - as any breeder in the western world. They also achieve great results on international, European and even on World Dog Shows.
Yet, they have a harder time selling their puppies for what they are worth. Very few local people can afford to buy these puppies. Many breeders are stuck with litters of their champion dogs and that's when they come to us for help. In addition, they prefer to do what they do best – breeding dogs – instead of struggling with international shipping regulations, payments and language barriers.
Euro Puppy has a long established, expert logistics team to ensure that a dog can be safely delivered anywhere in the world. This team prepare all the arrangements, country requirements, paper work and travel details. There is barely a country in the world that hasn't received a Euro Puppy.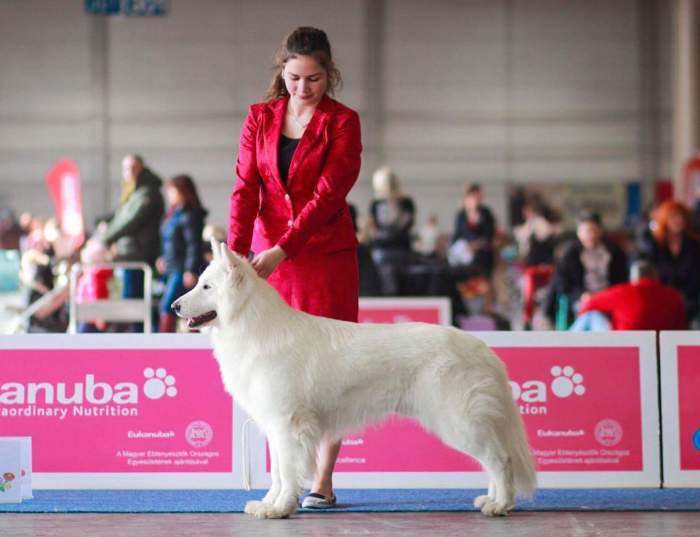 The language barrier
After breeders in Hungary or other European countries realize that they can't sell their puppies locally, they try abroad. However, since most of them speak little to no English, this is often impossible. This is the point, at which Euro Puppy comes in and helps everyone involved.
We regularly visit our selected breeders personally, take photos of their best puppies and showcase them on our website. We answer all inquiries, handle travel documents and the shipping itself. We open up a global market to our breeders and help them get a fair price, while they can spend more time with their dogs.
International relations and expatriates
We placed puppies in over 100 countries over the past 20 years. Some of these countries, the United Arab Emirates or Qatar for instance, have substantial English speaking expatriate communities, who are keen to buy good quality puppies from reputable breeders.
The problem they face, is that there are hardly any local breeders in the Middle East and they have difficulties trusting local pet stores or breeders abroad, not to mention language barriers and tough import regulations. So they want to work with someone who is experienced and can be trusted. We help these families find the puppy they are looking for.
We connect demand and supply at an international or global level and as a result everyone is better off. Our breeders get rewarded for their efforts. While their puppies find loving, forever homes and the families we help are happy to have a new addition to their families.
---
If you want a second opinion, make sure you listen to those who have used our service and not those, who judge without knowing us.