Surprising results in Euro Puppy's Customer Satisfaction Survey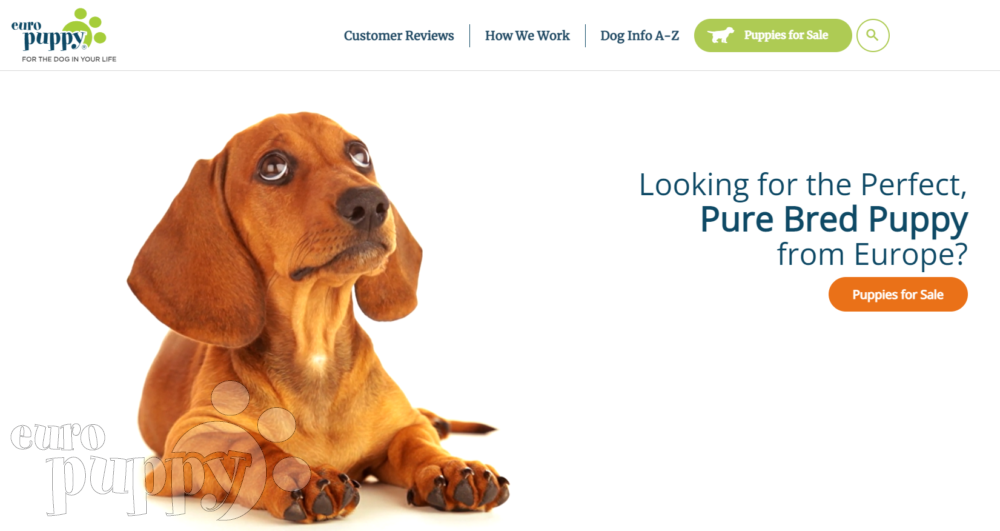 We have recently launched a survey to get a clear picture of how satisfied our customers are with the service we provide and with our puppies.
The survey was sent out to 130 of our most recent customers. We expected a higher response rate than the industry average, because in the process of finding their dream puppies, we develop a close relationship with our customers. However, we did not expect a response rate, 3 times higher than the industry average.
To our utmost surprise, more than 40%, 52 of the 130 customers have filled in the survey so far. Many of them sent us personal letters with photos of their puppies too.
Thank you all for your responses - it really means a lot to us! Thanks to the great feedback our customers provided, we will be able to focus our attention on areas that can be further improved. I would like to share with you just some of the highlights:
While 94% agree, 0% disagree. 
93% are very satisfied with our service.
90% say Euro Puppy provided great value for money.
94% will recommend Euro Puppy to their friends.
98% are happy with the timeliness and quality of Euro Puppy's communication.
96% say their puppy is definitely worth the money they paid for it.
However flattering these results may be, we didn't conduct the survey to make ourselves feel and look good, but rather to discover any problematic areas that might make customers unhappy.
The two such areas we have identified are shipping and pedigree processing. These are two areas which Euro Puppy does not have full control over the procedure, but which we continue to strive to improve where we can.
As a matter of fact, satisfaction rates were still above 60% in these areas, which is still not a bad result, but we won't stop until we see these numbers approach 90% too.
Shipping a Euro Puppy
Unfortunately, shipping and pedigree processing happen to be the two areas that we have to rely on 3rd parties – hence having the least control in our hands.
One of the unfortunate areas of concern, was that some of our customers had to deal with bureaucratic authorities while picking up their puppies at the airport.
Since there is not much we can do about the way certain airports and local authorities handle our customers, we try to partner with local veterinary services to take care of the airport pick up wherever possible. Especially in Middle Eastern countries, where the process is complicated by a lot of red tape.
The fact that our Operations and Logistic team have over 20 years of experience in arrnaging delivery to hundreds of airports does help us deal with many potential issues and anticipate areas of concern.
Several factors, such as airline capacity and weather conditions are unfortunately beyond our control, but we do our best to get the possible best terms for our customers with any 3rd party we have to deal with.
Pedigree for your Euro Puppy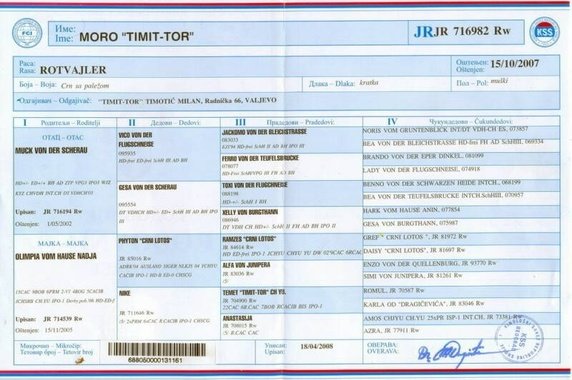 Pedigree processing is a big concern. We can assure everybody still waiting for their dog's pedigrees that they will receive it.
If it was up to us everyone would get their pedigrees with their dog. And for most people wanting a ordinary pedigree that happens.
But for an 'Export Pedigree' which transfers ownership of a puppy for showing and breeding purposes it sadly takes time.
The reason why pedigree processing takes long in some cases, is that we have no control over the two parties involved, breeders and kennel clubs.
A breeder, as the 'owner' of the puppy for purposes of the pedigree, must submit the pedigree to the kennel club. Then it is up to the kennel club to process it. This is just one of the duties of a kennel club, which handles thousands of pedigrees, and they only devote a certain amount of time to this.
While it usually takes a matter of weeks to get a pedigree back from the kennel club, sometimes it sadly can take week.
Euro Puppy of course keeps in touch with the kennel club in question, and ensures they are aware of the urgency in cases when it is taking some time.
Euro Puppy Health
The survey also showed that people value the dog's health more than, price, looks or anything else. And that's why they choose Euro Puppy. We will continue delivering the same quality as before, with special attention to shipping and pedigree processing, so that even more families can find their dream puppies with our help.