Euro Puppy Reviews
We have more fantastic, and fun reviews on our Facebook Page and the Euro Puppy Club on Facebook. Have a look now at our most recent photos, videos and stories sent to us by Euro Puppy dog owners; loving life with their Euro puppy.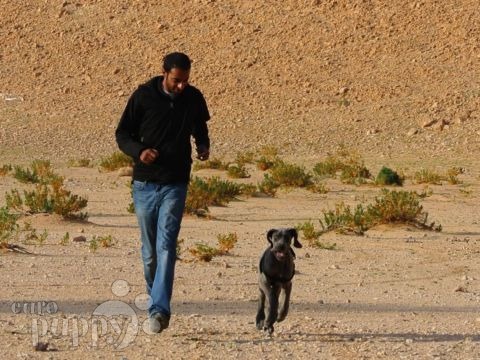 Hello Eddie & Steve, Season greetings, I have attached pics of my super star puppy Kane. What a brilliant smart boy he turned out to be. Four months old and already a giant! Thanks for giving me a great dog yet again guys.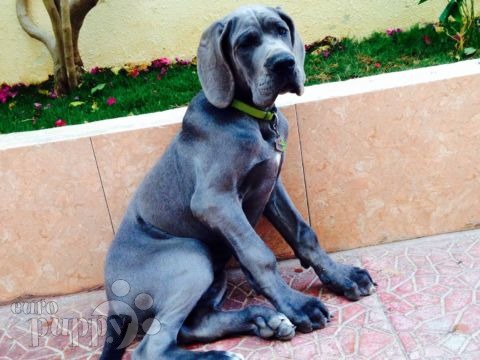 Hi Steve, Sorry for taking a long time to update you. So Giyon now called Kane has arrived. He is absolutely brilliant. I have attached some photos of Kane for you. Is he the first dane you sent to Saudi? Thanks again Steve. I couldn't be happier with my new puppy.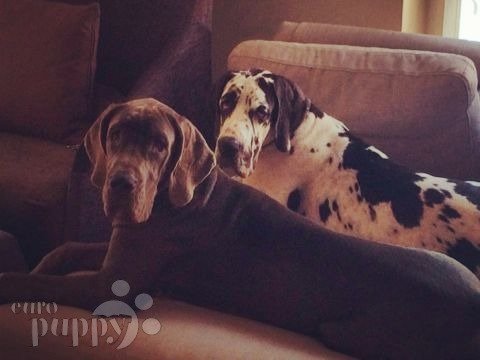 Hi Steve How are you I just wanna send u some of my danes photos Many thanks for making my wishes come true Abdulrahman How are you Eddie? Here are some picture of opal and poison they are 8 and 9 months old and exactly what u described poison is reserved and opal is agile and extremely active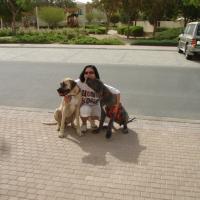 Hallo Eddie, I received the paper today, thanks so much. I am sorry for the late replied, been hectic, work and guests. Attach is Jethro (Kosmo) with my husband and Kosmo with Ella and I. Look how big he is. When the guests were here, we put both of them to DKC (Boarding), not seeing him for a week, I notice the change in him. These are taken in front or our home, after the morning walk last Friday. He […]
Hi Eddie, I wanted to provide you with an update on Xander. He is turning 6 months old on August 11th and currently weighs 102 lbs. He is the most stunning animal I have ever seen or owned for that matter. His personality is to die for… outgoing yet laid back, protective yet friendly, a beast in size yet very gentle. He is so affectionate; he always has to be touching me with his paw and right by my side, […]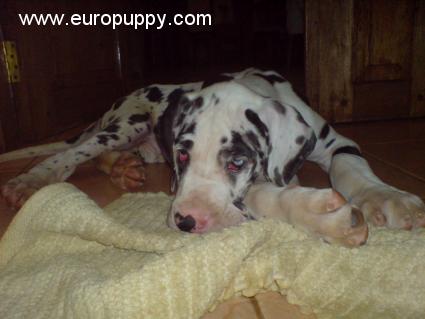 Dear Eddie, As promised, please see attached pictures of the lovely 'Mdogo' (Meaning little one in Swahili) in his home. I would just like to say a very big thank you to all involved in the process of getting Mdogo to Morogoro, Tanzania. My house has now become a home! Thank you. Sincerely, Nick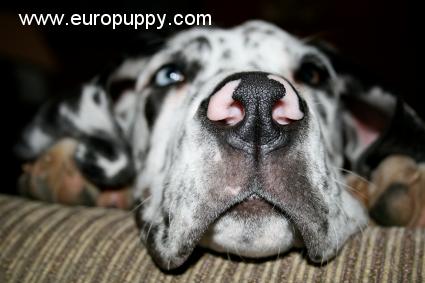 Hello Eddie, It's been 2 years since we bought our harlequin Great Dane from you guys and I want the world to know what a joy it has been. She is the best dog I have had to date (even though its not fair to judge love that way) and she is a vital member of our family. I recommend you guys to anyone and could not be happier with our decision to get her from you. She is gorgeous, […]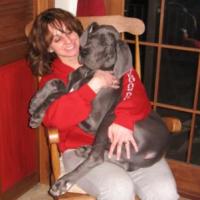 Mario, Just wanted to drop a note letting you know we are home with Brutus. He was very tired on the way home & slept the 3 hours it took us to get back from Boston (Friday traffic). We had no problems with Customs & everything went smoothly. I have to tell you he is absolutely beautiful!!!!! When we got to cargo several people complimented on what a gorgeous dog!!! By the time we got home he was ready to […]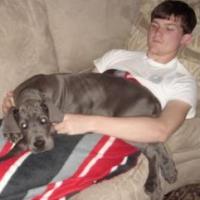 Hi Mario, I know that it has been a long time since I last talked with you but I wanted to e-mail you and tell you that I could not be any happier with the Dane that I bought from your company. Thank you so much for all of the help in arranging and finding velvet for me. She has such a good calm nature and loves to be all over me and my family. I have included some pictures […]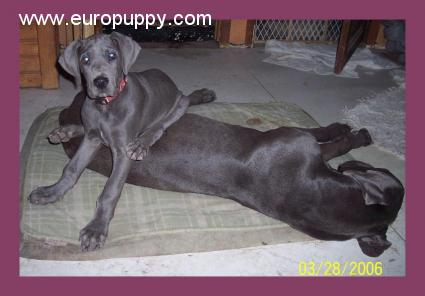 Hi Sandor, As you can see Darla loves pictures. She is doing very well. Darla bosses all the big guys around especially when it comes to food. They all back off and wait for her to eat a little bit out of each bowl and once she picks one, then the others start to eat. She is just to funny. Thank you again for another wonderful baby. I will keep you posted on her progress. Talk to you soon. Barb […]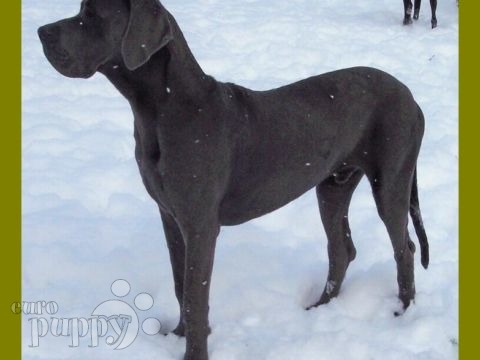 Hi Monika, Here is a picture of Angelus and his buddy Illyria. The first day he arrived Illyria didn't want anything to do with him. She would growl and bark at him constantly. Starting the very next day they were inseparable. They both sleep with us in our bed. Angelus cuddles up to my neck and Illyria cuddles up to my husband. They always play together and eat together. Angelus is such a smart boy. He got used to the […]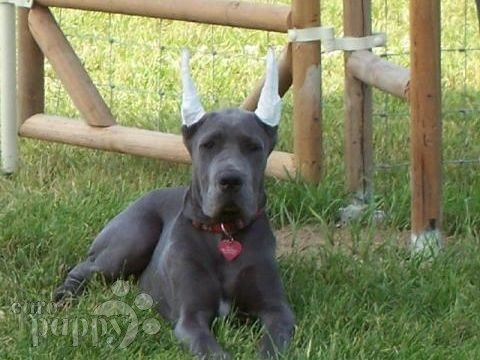 Hi Sandor, I wanted to share some new pictures of Dollie with you and the breeder. These were taken within the last week.She is such a doll! Very sweet and so willing to please! We are still in the ear wrapping process, but it shouldn't take much longer. When it's complete, I'll send more pictures! Thanks again so much for all your efforts in getting Dollie home to us here in the U.S.! We adore her! Sincerely, Rachel
Adopt from Euro Puppy to have your very own dream puppy
that will complete your life!