Euro Puppy Reviews
We have more fantastic, and fun reviews on our Facebook Page and the Euro Puppy Club on Facebook. Have a look now at our most recent photos, videos and stories sent to us by Euro Puppy dog owners; loving life with their Euro puppy.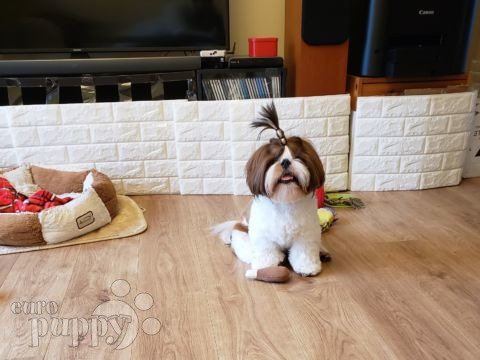 Hi This is his recent photo. Very adorable and well behaved. I am so happy with the initial socializing and training during his stay with the breeder. Please pass my appreciation to his breeder. He is our family member and we love him so much. Regards So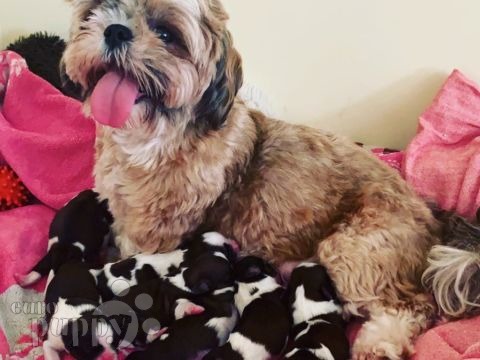 Dear Europuppy Family, We are happy to tell you about Brownie aka Alsa :) yesterday gave birth to 8 healthy puppies 5 girls and 3 boys. The partner is also a pure Shihtzu. Brownie is in good health and nurturing her babies. We will keep one of the babies for our family and surely make sure we find good homes for the rest. We wanted to share the good news with you . Attached you will find pictures of our […]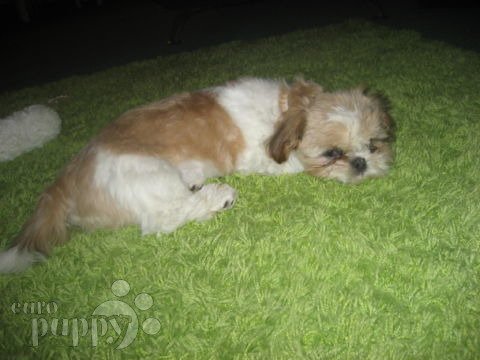 Morning Eddie, Sorry been ages getting back to you, have been really busy with sick children and attending a funeral in England. I filled in the customer survey the other week for you – all good :) Will update some pics for you of Chester now named Woody, for you when i get 5 minutes haha jenny and woody x (he's had his hair cut as it was dragging on the floor haha :) ) many thanks Jenny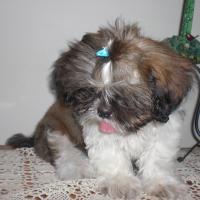 Dear Eddie, I just wanted to thank you for everything. Aomori is now at home and greets you from his new bed and star-shaped pillow!!! He also visited the vet and everything is fine…Thank you so much for everything!!We will be sending you pictures soon to have it on your website if you wish to! Alitsia
Well Eddie. It finally has happened. Dauntee came out of his shell 110% today. He showed like a dream . We took junior male puppy and went on to recieve reserve winners male. I spoke with the judge after and he said the only reason he never gave me the winners was because of the staining. , He said he has a beautiful face and head. As well a marvelous top line. That dog went into the ring like he […]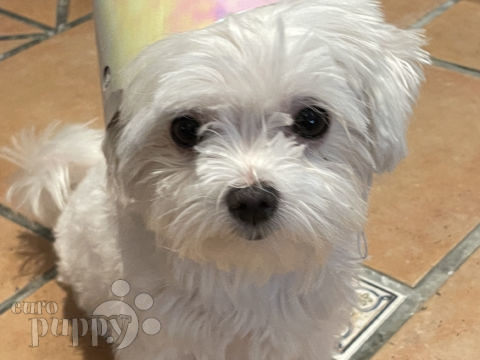 Hi! Thank you so much for remembering Kenzy's birthday!!! She is the sweetest and most gentle dog I've met and at the same time super playful. She loves going on trips to meet 2 other Shih Tzus in the neighborhood. When someone new comes into the house she is usually protective but once she knows they won't harm anyone, she warms up to them. She is extremely smart and loves playing hide and seek. Her favorite food remains to be […]
Adopt from Euro Puppy to have your very own dream puppy
that will complete your life!