Euro Puppy Reviews
We have more fantastic, and fun reviews on our Facebook Page and the Euro Puppy Club on Facebook. Have a look now at our most recent photos, videos and stories sent to us by Euro Puppy dog owners; loving life with their Euro puppy.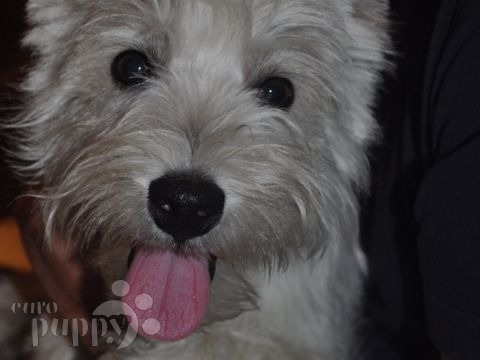 Hi Steve, As promised I am attatching a few photos of Moon aka Teddy – he is settling brilliantly. Thought the breeder would like to see him now! He is certainly loving the Muscat heat and enjoys the sunshine! Have already told a friend to ask for you she would also like one! Kind regards. Melanie.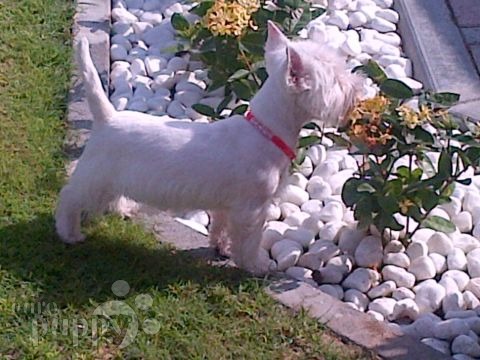 Good morning Steve. Just to let you know Jack arrived safely and he's running around being crazy. He already has his new collar on. And he's happy with our other 2 dogs. I will up date you on his progress. Thanks. Tam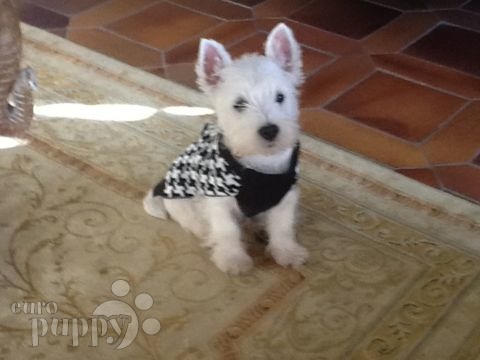 Eddie , We have had a wonderful holiday with our new puppy Diamond. We took her to our vet today for her check, and are happy to say everything is great. She has settled in very well, And is more than I hoped for. Thank you so much for your help in getting us such a good dog, and to Pali for getting her to us in Besancon. I will send pictures soon. Have a good Holiday. Much Thanks, Barbara […]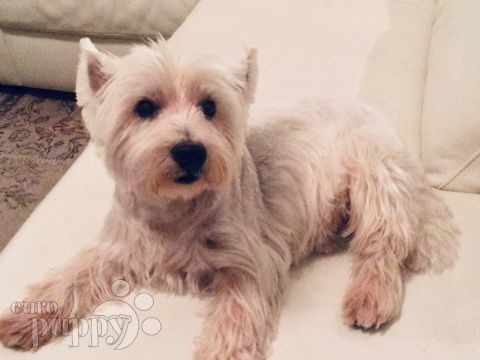 Hi Lasheika, Thank you for your email. Chili, who we renamed to: Snowy, is just lovely. He really is the most delightful and loving dog, both my boys adore him. We have had to manage his itchy skin though which is tough in the Dubai heat. But otherwise very happy and healthy. please see pictures attached kind regards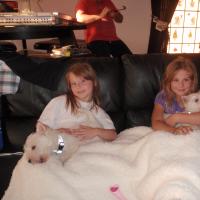 Good Evening Lorena, please find attached health cert from doha vets for our puppies. They are great and we have re-named them Bonnie and Charlie, the girls were over the moon !!! I've attached a picture from christmas morning, I will post some new one's to facebook later. Mandy Doha, Qatar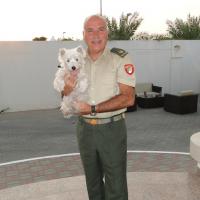 Eddie, Tibor, (Clean bill of health) 1. Please find attached the certificate as requested. I have recommended Euro-puppies to the British Vet saying what an excellent service you have provided from start to finish. 2. I have included some photos of her new home for your Albums. Thanks again, we love her Thomas Kiernan, Abu Dhabi, UAE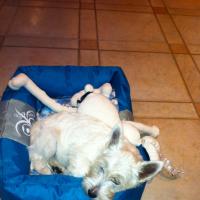 Dear Eddie White Wonder (now renamed Whiskey by my young son) arrived in very good condition. He didn't seem stressed by the journey and settled in quickly. He cried for what was left of Friday night, but went to bed without a sound on Saturday and Sunday. He is already good friends with our German Shepherd, is stealing the food from his plate, and has learnt how to climb the stairs when he wants to escape. He is an absolute […]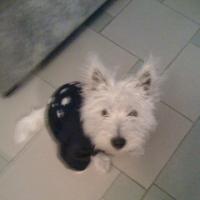 Hi Eddie I've been meaning to write to you with a photo of Jimmy. He's everything we expected and is such a wonderful member of our family. He's happy and healthy and Europuppy did a fantastic job getting him here is such good shape. I've completed the survey and attach a photo of Jimmy. It was taken on Australia Day (we don't normally dress him in clothes!). Thanks again and I have recommended Europuppy to a number of people. My […]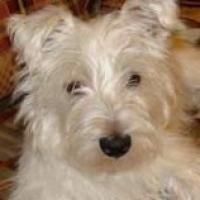 HOLA MARIO: MI EXPERIENCIA CON EUROPUPPY FUE MUY BUENA PORQUE ES UNA COMPANIA MUY SERIA Y NO TUVE NINGUN INCONVENIENTE EN LOS TRAMITES QUE ME DIJERON PARA COMPRAR A MI PUPPY. TODO FUE MUY SEGURO Y MI PUPPY LLEGO MUY BIEN , SIN TRAUMAS DEL VIAJE A PESAR DE TANTAS HORAS DE VUELO. ESTOY MUY CONTENTA Y LOS RECOMIENDO MUCHO PORQUE SON PUPPYS DE BUENA CASTA, RAZA Y MUY SANOS. MEGATRON ES UN PERRITO MUY INTELIGENTE, JUGUETON (LE GUSTA MUCHO […]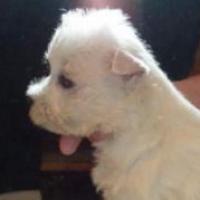 Hi SandorI am totally thrilled with the pups. The Karamynd boy was the first one my husband and I grabbed out of the bunch and we're very pleased with him. Then the Maraschino girl and Pepsi sisters are absolutely gorgeous. Thanks again for everything. I will definitely recommend your services and if I decide to get more pups I will contact you first. . . Take care and thank you very much. You did an excellent job and I really […]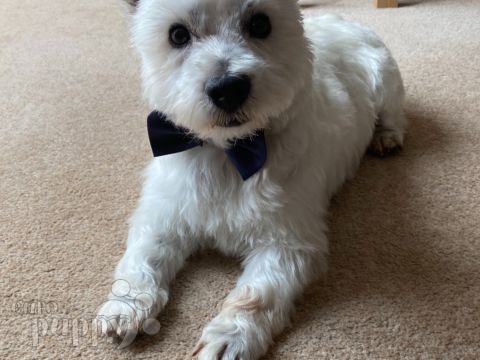 Hi Shane! We renamed Slow to Buffy as there is nothing slow about him, :) Yes, I've had this beautiful pup 8 years now. He's wonderful. We love him to bits. Here's a photo, Thanks Kim
Adopt from Euro Puppy to have your very own dream puppy
that will complete your life!