Unsere Zusage für alle
"wir stellen das Leben und die Gesundheit unserer Welpen vor allen Dingen"
Wissen Sie mehr über Euro Puppy
Euro Puppy bietet die Familien mit Welpen weltweit, denen sie sich persönlich noch nie getroffen haben. Das ist riesige Verantwortung und wir es extrem ernstnehmend meinen. Deshalb ist es so, daß wir diese Beziehung mit den professionellen und zuverlässigen Züchtern im Verlauf der Jahre aufbauen, erhalten und entwickeln konnten. Unsere Geschäftsgruppe ist immer unterwegs und besucht die Züchter, um die alle beste Welpen für Sie zu wählen. Sie machen Fotos und Videos für die Hundelieber die Welpen zu schauen.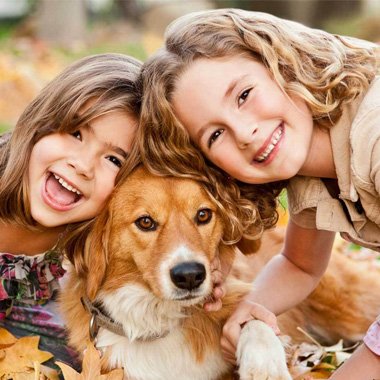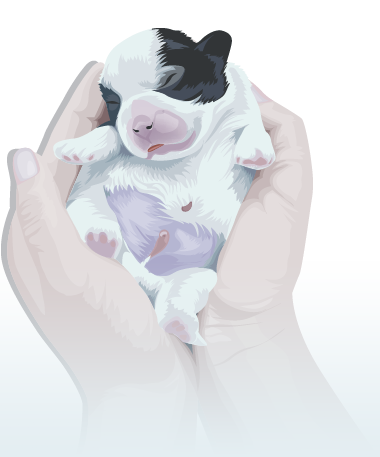 In der Zeit, wenn eine Familie den Welpen wählt, wir nehmen sofort für uns die Verantwortlichkeit, daß er schon früher alle Schutzimpfungen und die Dokumente über den Gesundheitszustand bekommen hat, bevor ihn die Familie den neuen Freund bekommt. Wir arrangieren die Dokumentation und die Lieferung an den größeren Flughäfen in der Welt, und auf den Autobahnen innerhalb von Europa. Wir nehmen die Welpen von Mütter in den letzten Minuten weg, um sie nicht so plötzlich eine vorübergehende Umgebung gewöhnen sollen, vordem sie mit ihren neuen Familien ihres Zusammenleben anfangen.
Sonst haben wir anderes Pflicht. Wir helfen für Hundeliebhaber den Unterricht, die Informationen und die Unterstützung mit Artikel und Blogen zu haben, um wir die verantwortliche Züchtung und Besitz.zu bessern und sichern. Unsere Zusage ist für alle ist , die Gesundheit und das Leben unserer Welpen sind unsere absolute Prioritäten.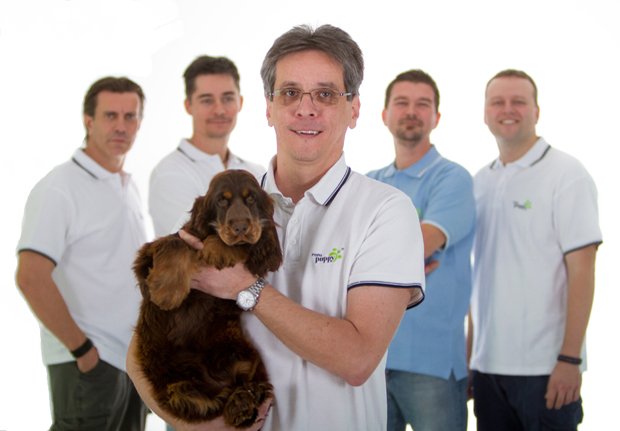 Züchterbeziehungsteam
György Horthy – Züchterbeziehungskoordinator seit 2004
Gyuri ist verantwortlich für die Operation des Züchtersbeziehungsteam und er ist der Schlüsselfigur in der Kommunikation mit den Züchtern. Er ist ein von ausgezeichneten Fotografer, wer die Großartige Fotos von speziellen Welpen macht.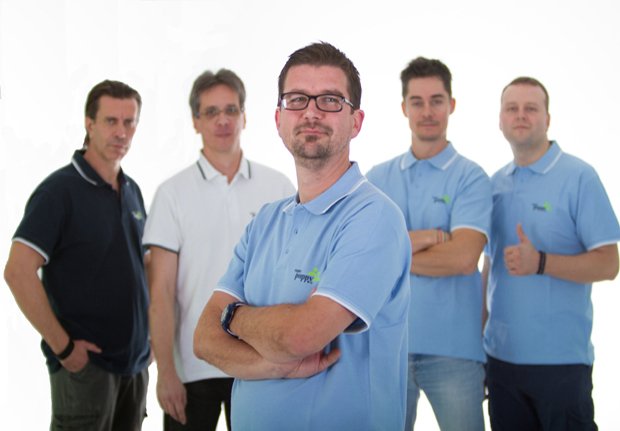 Züchterbeziehungsteam
Pál Nyirán – Mitglied von Züchterbeziehungsteam seit 2004
Mehr als ein Dekade her, als er unterwegs ist, die Züchter zu besuchen, die beste Welpen zu checken, und sie für die neue Besitzer zu liefern.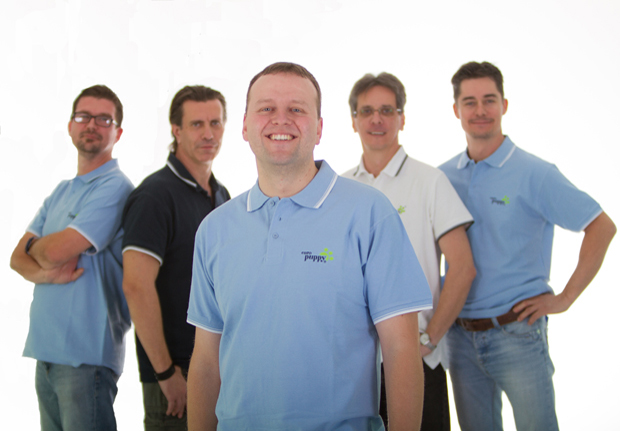 Kundenbeziehungsteam
Tamás Pribránszki – Mitglied von Züchterbeziehungsteam seit 2013
Der neueste gewidmet Mitglied von unserer 'on the road' Gruppe, Tamas spielt die  glückliche Rolle,  die schönste Welpen Europas zu besuchen.
Eszter Heltai

Fotograferin

Lieblingszucht - Australian Shepherd

Weil sie energisch, spielerisch und intelligent sind.

Gábor Varga

Puppy Concierge

Favourite Breed - English Bulldog

Because he loves their silly sounds and crazy, funny personality.

György Horthy

Züchtersbeziehungskoordinator

Lieblingszucht - Havanese

Einfach weil sie süß und liebevoll sind.

Norbert Madarász

Breeder Relations Team Member

Favourite Breed - Bernese Mountain Dog

Because they are sweet, smart, and I breed these beauties.

Orsolya Szabo

Finanzenassistentin

Lieblingszucht - Labrador Retriever

Weil sie nett, intelligent sind, die die Kinder lieben.

Pal Nyiran

Mitglied von Züchterbeziehungen

Lieblingszucht - Mudi

Weil sie schöne und kluge Hunde sind.

Róbert Gellén

Breeder Relations Team Member

Favourite Breed - Dutch Shepherd

Very smart breed! Training them is a learning experience for me as well.

Sandor Fagyal

Geschäftsführer

Lieblingszucht - Kerry Blue Terrier

Weil sie intelligent sind und sie verstehen die Emotionen des Menschen

Shane Sykes

Redacteur für Hundenwissenschaft

Lieblingszucht - French Bulldog

Weil sie hübsch, witzig und komisch sind.

Tamas Pribranszki

Mitglied von Züchterbeziehungen

Lieblingszucht - Boston Terrier

Weil er aktiv, freundlich, und er sieht wie ein Mann im Anzug aus!

Tibor Berzeti

Hauptoperationsoffizer

Lieblingszucht- German Shepherd

Er hatte in seinem ganzen Leben Deutsche Schäferhund.