Referencias de Euro Puppy
We have more fantastic, and fun reviews on our Facebook Page and the Euro Puppy Club on Facebook. Have a look now at our most recent photos, videos and stories sent to us by Euro Puppy dog owners; loving life with their Euro puppy.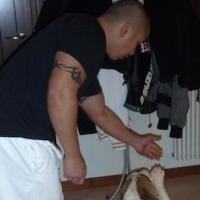 Hello Ed, I apologize for the wait, I have attached a few photos. They aren't the best photos, but he never seems to want to sit still for a picture! Thank you again so much for all your help. We love Brutus more than we even thought! He is a wonderful addition to our home! Thanks, Rikki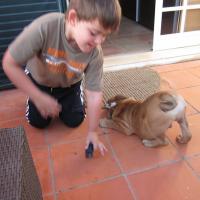 Dear Eddie, me and my family want to thank you and your team for our wonderful puppy, Elvis.As you can see by the pictures, we are so happy and proud to have him! We trully love him! Thank you for all your help and congratulations for the extraordinary service you provide.We have already been to the VET and he is a healthy baby! Thank you!!! Sonia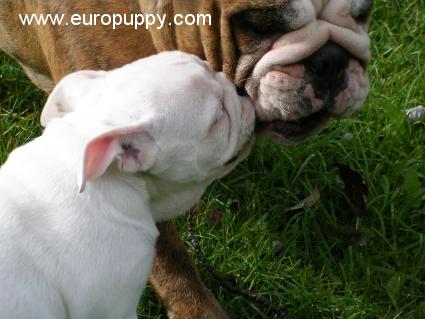 Hi Eddie, After her long journey, Crystal arrived in Boston safely. She came out of her kennel a little shaky, but quickly responded to all of the attention she received from me, my husband, and our dog Stella. She curled up on my lap for the 4 hour car ride home, and once we arrived here at 11pm, she played like crazy until 1 in the morning! I took her to the vet yesterday, and all is well. Thank you […]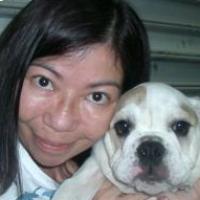 Hi Eddie, Went to receive my puppy today. She was a bit tentative when she first came out of her cage in the holding area inside the airport and just cowered on the floor. I was very worried. However, within 5 minutes, she was prancing around trying to bite my toes and dragging my husband's rucksack around the floor. Feisty little thing. Oh my gosh, I think I'm in love! :) Best,Brenda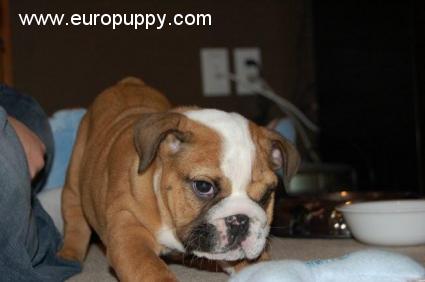 Hi Eddie, I just wanted to let you know that we have Choopy. You were right; she is sooo much better in person!!!!We took her to the vet today and he seems to think shes just fine health wise, I did find one flea on her but all seems fine now. She is eating her first meal at home and is enjoying it in between pouncing. She will be going in for her needed boosters in a couple weeks! So […]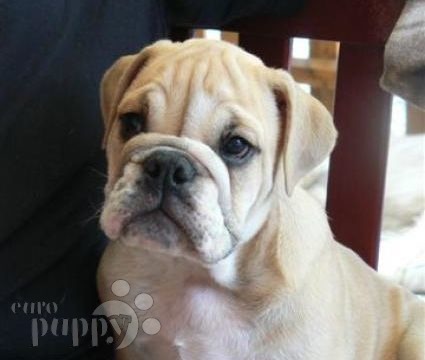 Hi Eddie, Well finally I get to write, sorry but between some guests we had overthe weekend and Siren coming into the family – I had my hands full ofwork ! She is not at all timid! She arrived and the first thing shedid was to attach my dogs (2 Irish Wolfhounds and 1 English Bulldog) wehad some very heavy laughs going. She is keeping everybody on the ball !It is so funny ! She is doing just fine, and […]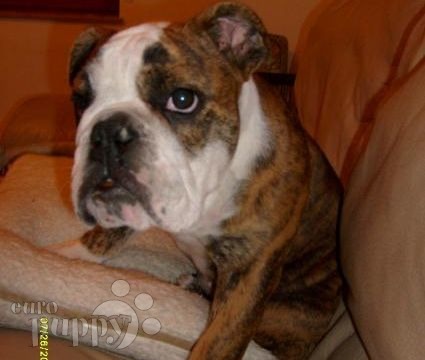 Hello Eddie, I am sorry this has taken me so long to send these! Here are a few pictures of Betsy (changed by my daughter…) She is a great dog. We love her so much– she has adjusted very well to our lifestyle, and to our cats. She also does phenomenal with children. Right now we are house training, which we still have some work to do, but she is doing well. She is healthy, and happy in our house […]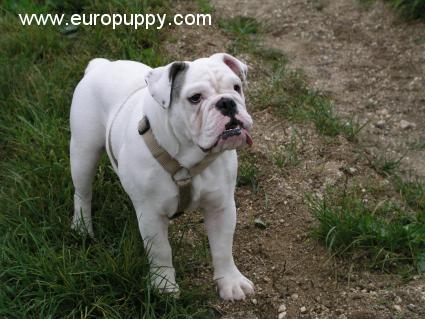 Hi Eddie, Very Good News! Today 24.09.08 the Kennel Paper arrived! Thank you again for the perfect supportand the time being there when needed! Attached some more pics of our Wotan and Alice, taken just a week ago. We'll keep you updated of here developments, she's doing great! Take care Best regards from Austria Claudia & Werner and all other family members too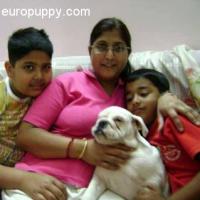 Hi Eddie, Thank you so much for arranging Carina for us. She is an outstanding girl .Carina possesses such a sweet nature and she has got tremendous show potential .Honestly , she is beyond our imagination .She is very playful. I will also like to thank the enyire team of Euro Puppy for the excellent service provided. Please find attached a few photographs of Carina at her new home. Regards, Partha
Compra con Euro Puppy para que tengas el cachorro de tu sueños
para completar tu vida!