Referencias de Euro Puppy
We have more fantastic, and fun reviews on our Facebook Page and the Euro Puppy Club on Facebook. Have a look now at our most recent photos, videos and stories sent to us by Euro Puppy dog owners; loving life with their Euro puppy.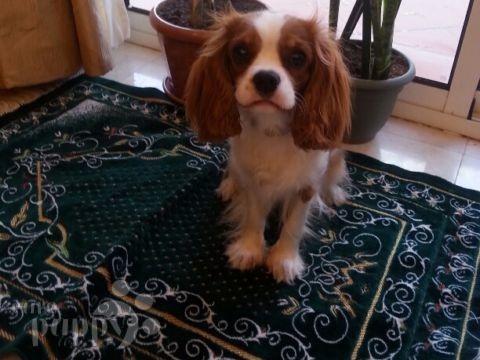 Hi Akos, Here is a photo of our gorgeous girl on her birthday. She is our dream dog! Sweet and gentle with our kids, smart and easy to train. We love her so much! Thanks for all your help in bringing her to us! Best, Caron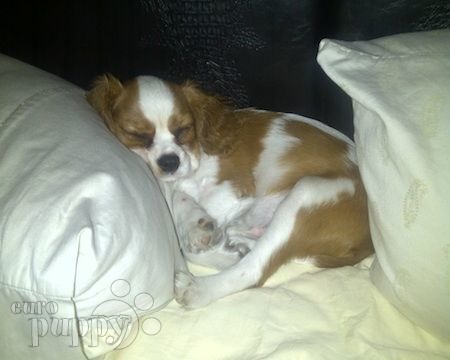 Hi Eddie, I just wanted to let you know that Alfie is getting on really well here with us, especially our pug Nelson… They both play constantly! He is being extremely spoilt and sleeps up in the bed with us every night between the pillows. I have attached a couple of pictures for you and will send some more soon. Many thanks, Amy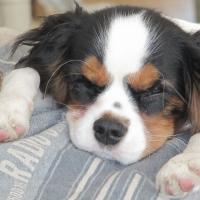 Zippy is GREAT! We're having a lot of fun with him. He is the best thing that happen to us. You can find some recent pictures of him. Thank you so much for this wonderful puppy! I will recommend Euro Puppy to everyone with great pleasure! Best regards, Maja Peković, Fürth, Germany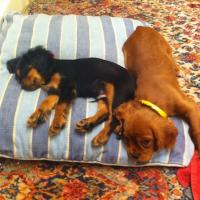 hello there eddie all is well here with maximus and apollo . they are very happy boys , maximus the blk and tan one is much slower with his potty training but im sure he will get it one day I've sent a pic for you. They are great dogs and i thank your for all your help happy new year daniel Hi there Eddie Just wanted to share a birthday pic of apollo and maximus on there 1st birthday […]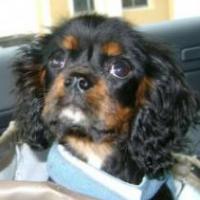 Hi Eddie! Here's a picture of our little "devil dog" MALKA! She's ruling the roost and controlling my 2 male dogs of course! Bites their tails, steals their toys! LOL She's very funny. We take her to our office everyday so attached it a picture of her in her doggie car bucket seat. People drive up along side us and she looks right at them! Fran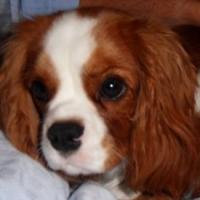 Dear Mario, Roxie has been with us for just over a year now and I cannot tell you how much joy she has brought to our lives. She is just lovely, so sweet and loving. I've attached a photo of her. I wanted to thank you once again for finding her for us. Would you by any chance recall where her siblings have gone? My husband and I were just curious :) Hope all is well with you. Thanks and […]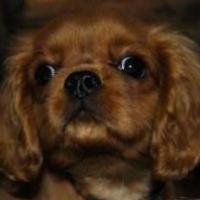 Hi Eddie! I know that my husband and I told you that we didn't want to get the papers on him. We've changed our minds. He's show material we believe (and so does a lot of other people!) as a matter of fact, we took him to Neuschwanstein Castle in Germany just a few days ago and everyone wanted his picture. We decided that we may want to show him. How can we go about getting the paperwork? I know […]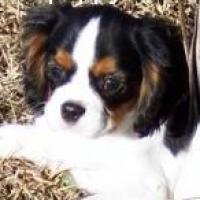 Dear Sandor, I wanted to let you know how pleased I am with the 2 Tri Cavalier King Charles Spaniels I purchased from you. Not only are they absolutely gorgeous but they have the best personalities. Their champion pedigrees are remarkable and I consider myself very lucky to have gotten them. Thank you for your helpfullness and kindness but most of all thanks for being so patient answering my many questions. Becky from North Carolina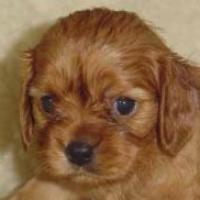 Sandor, It's me again, writing to tell you what an AWESOME puppy this is!!! If I had known just how nice she is, I would have taken out a loan to get her sister! This is the best pup we've gotten from you. We couldn't be more happy with her than we are. :o)THIS girl looks like a show prospect if I ever saw one. Now, I need to ask yet another favor from you. Is there any way you […]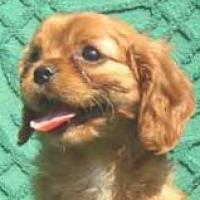 I have seven cavaliers and have been breeding dogs for awhile. When I found Sandor on the web site I really liked the quality of the dogs he had for sale.I bought two solids from him. I was worried about flying them so far, but they did great.I think buying two made the flight easier then buying one. The airline was super and even let us shower them off upon arrival, and gave us clean towels to wrap them in. […]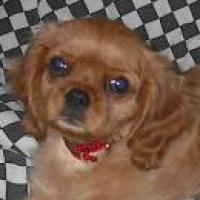 Sandor,Well she has finally arrived. She looks absolutely gorgeous. Everything at the airport went very well. She slept most of the 5 1/2 hour drive home. Once we got home she was eating some and played for alittle bit with her new sister. She goes to the vet tomorrow in the evening. I will e-mail you when we get home from the vet. Thanks again for everything.Pat Sandor,Congratulations! Sorry about all the emails I wasn't aware that you were away […]
Compra con Euro Puppy para que tengas el cachorro de tu sueños
para completar tu vida!