Referencias de Euro Puppy
We have more fantastic, and fun reviews on our Facebook Page and the Euro Puppy Club on Facebook. Have a look now at our most recent photos, videos and stories sent to us by Euro Puppy dog owners; loving life with their Euro puppy.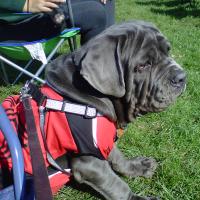 Eddie, I wanted to share a picture of Thor (Rocco) with you. He wears teams jerseys to my daughter's soccer games. He is awesome and we are so happy he is a part of our family. Thank you for all of your help. Sincerely, Tina Crowley Eddie, Here's another picture of Thor (Rocco). He was just at the vet and is now tipping the scales at 62 lbs. With the size paws he has I think he's on par to […]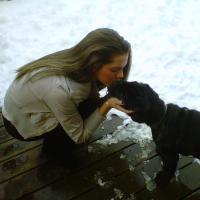 Hi Eddie, I just wanted to share an awesome picture of KONG and my daughter. He sure is the man of the house! I hope you like it. Sincerely, Tina Crowley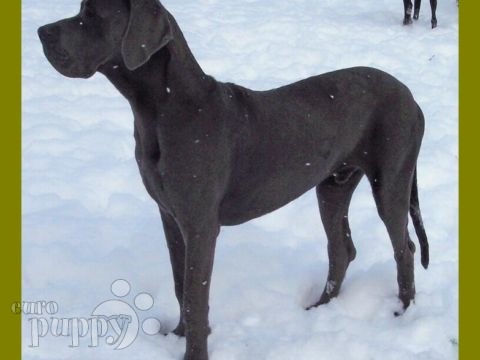 Hi Monika, Here is a picture of Angelus and his buddy Illyria. The first day he arrived Illyria didn't want anything to do with him. She would growl and bark at him constantly. Starting the very next day they were inseparable. They both sleep with us in our bed. Angelus cuddles up to my neck and Illyria cuddles up to my husband. They always play together and eat together. Angelus is such a smart boy. He got used to the […]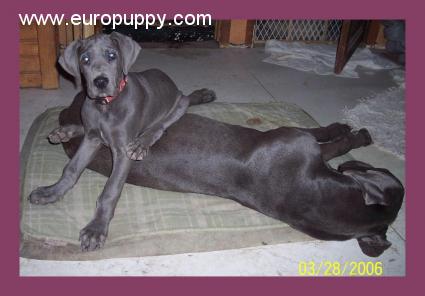 Hi Sandor, As you can see Darla loves pictures. She is doing very well. Darla bosses all the big guys around especially when it comes to food. They all back off and wait for her to eat a little bit out of each bowl and once she picks one, then the others start to eat. She is just to funny. Thank you again for another wonderful baby. I will keep you posted on her progress. Talk to you soon. Barb […]
Compra con Euro Puppy para que tengas el cachorro de tu sueños
para completar tu vida!