Referencias de Euro Puppy
We have more fantastic, and fun reviews on our Facebook Page and the Euro Puppy Club on Facebook. Have a look now at our most recent photos, videos and stories sent to us by Euro Puppy dog owners; loving life with their Euro puppy.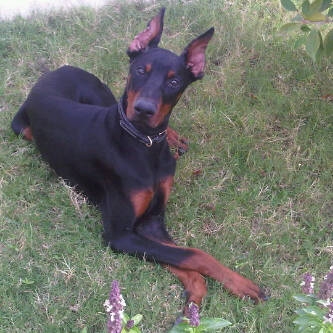 Dear Eddie, I wish that you are doing great and enjoying the beginning of this new year. I really miss emailing you ;) Well, I wanted to share with you a few photos of McCoy as he is nearly 8 months. He is extra Hyper and full of power and for sure so handsome. Enjoy the photos dear friend. Until we chat again, take care, Ghadah Doha, Qatar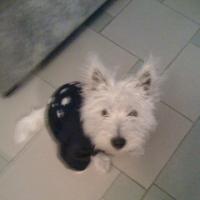 Hi Eddie I've been meaning to write to you with a photo of Jimmy. He's everything we expected and is such a wonderful member of our family. He's happy and healthy and Europuppy did a fantastic job getting him here is such good shape. I've completed the survey and attach a photo of Jimmy. It was taken on Australia Day (we don't normally dress him in clothes!). Thanks again and I have recommended Europuppy to a number of people. My […]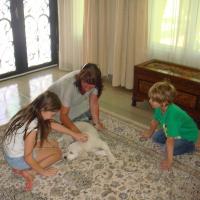 Hi Eddie, Montanna (now called Bonnie). We are from Scotland and scottish for beautiful is the word "bonnie") is here and we are absolutely DELIGHTED!!!!!!!!!!!!!!!!!!!!!!!!!!!!!!!!!!! She is incredibly beautiful and has settled in perfectly. Our daughter's (Samantha) face when she saw her on Friday, was one of my favorite moments ever. Samantha actually cried with happiness – she has never done that before and laughing "this is the best day of my life". Samantha has just played and played and […]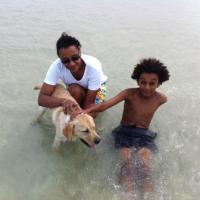 Hi Eddie, Hope all is great. Just wanted to update you on Bella. What a dog?! She's now almost eight months old and looks stunning. She has a unique character and has added a lot to our family. Thank you for everything. Attaching some photos and a video clip. By the way, many people are asking me where I got Bella from. I'm recommending you HIGHLY. All the best, Tarik Zarroug Doha, Qatar
Hey eddy, Look at him now. Became more active and had minced beef twice and licked his bowl. He liked beef more than chicken. Now cheawing bone. He is very playfull. Now slowly mixing with us & i belive he will be normal soon. Went to docs and has declare him fit but will recover from stress & drepression than he will be fine. At times his mind is still in Hungry with his fellow mates. All over the Romeo […]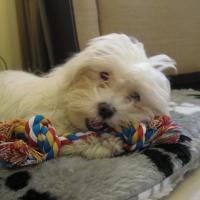 Hi Eddie, Just wanted to write you a quick review on how we found the entire process, along with some photos. Stardust arrived safe and sound. He was happy and bouncy right from day one. We have since renamed him Dusty because he was grey looking when he arrived after all his travelling!! Since then, he's been checked by the vet and, not surprisingly, was given a perfect bill of health. He's been to the groomers for a haircut, and […]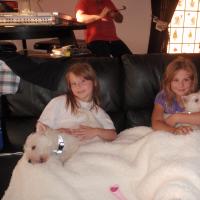 Good Evening Lorena, please find attached health cert from doha vets for our puppies. They are great and we have re-named them Bonnie and Charlie, the girls were over the moon !!! I've attached a picture from christmas morning, I will post some new one's to facebook later. Mandy Doha, Qatar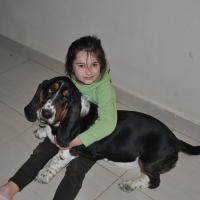 Hi Eddie, These are a couple of photos from last night. I have lots of him running around but there from January and he is much smaller:) I will try to take some good ones of him not sleeping or lounging this week and will send it. Have a good weekend! Regards Petya, Doha, Qatar
Compra con Euro Puppy para que tengas el cachorro de tu sueños
para completar tu vida!