Euro Puppy Reviews
We have more fantastic, and fun reviews on our Facebook Page and the Euro Puppy Club on Facebook. Have a look now at our most recent photos, videos and stories sent to us by Euro Puppy dog owners; loving life with their Euro puppy.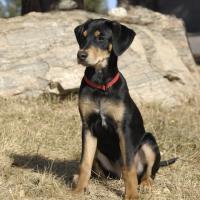 Eddie, Our Transylvanian Hound is now a few days shy of four months and she is fantastic. She is gorgeous, smart and defiant. She is taking obedience classes and impresses us and the trainer with her quick learning. Thanks again for making this hapen! Per
Eddie, Ilka is adjusting very well. I have attached a photo of Holly and Ilka. Holly is enjoying this puppy so much as are Harry and I. We can tell this puppy received wonderful care prior to coming to live with us. She is so good natured and loves to play. Please thank the breeder for us and let them know that Ilka is well and happy. Ilka knows her name, but was having some trouble with the word "no". […]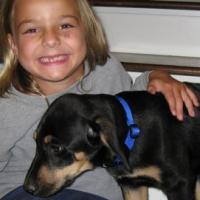 Our tired little puppy finally made it home. He is bouncing back quickly. Thanks so much to all. Jean-Pierre Mobasser Eddie, So glad you want to see more photos. Vegas is a great dog who likes LOTS of attention. He enjoys playing outside with our Vizsla. He likes taking long walks, and more than anything he likes having his belly rubbed. Sorry I had to send three separate emails but I couldn't put all three photos on one email. Please […]
Adopt from Euro Puppy to have your very own dream puppy
that will complete your life!