Euro Puppy Reviews
We have more fantastic, and fun reviews on our Facebook Page and the Euro Puppy Club on Facebook. Have a look now at our most recent photos, videos and stories sent to us by Euro Puppy dog owners; loving life with their Euro puppy.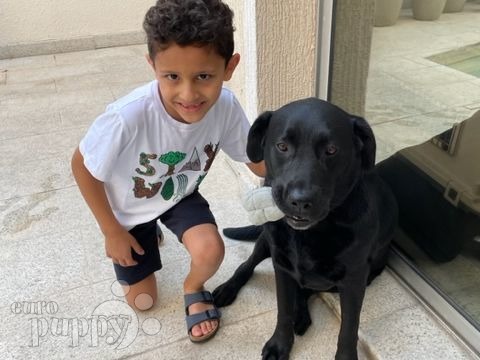 My husband also owns a camping company that travels all over saudi…he specializes in kids camps…Nera is always w us in these camps and befriends all the kids and locals…we love her ♥️
Dear All, I just thought I would send you a picture of Ralphie that I bought from you back in July 2008. He is the most lovely dog, gentle in nature, loves EVERYONE, and is an absolute gem to have around. Thank you so much, I feel blessed that I received a dog with the most loving personality. When I picked him up from Bahrain airport I let him out of his cage straight away and he was jumping up […]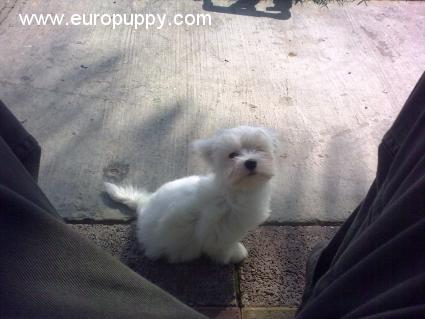 Hi Eddie: I hope everything is Ok with you. Farao is doing good. I am trying to house break him. He already learned to potty on top of newspapers. But I want to teach him to potty outside now that the weather is good. I attached two pictures of him. Best regards,Alberto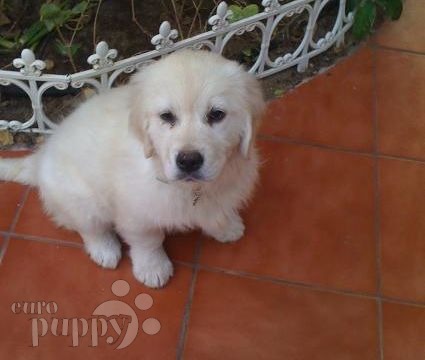 Hello Eddie, I would like to thank you for the lovely puppy (MAGIC-GOLDEN RETRIEVER) that has enlightened our home. My family loved her and the Vet. checked her and she was healthy. I really hope you continue doing your business as it is always great to find a reliable source for reputable puppies.I have attached 1 photo for the puppy in our yard. Hisham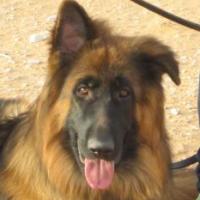 Hello Eddie, Sorry for getting back to you so late i am traveling for the summer vacation. i do have pictures of the male GSD since he's with me. the female is with a friend of mine i'll ask him to send me pictures of her. My male has one droopy ear it never went up here are his pictures hope he likes them :)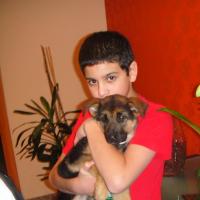 Hi Eddie, This has been such a great experience and i am so happy that i chose Euro Puppy to do buisness with because of their honesty and their loyalty to their custumers from the beginning to the end. I also appreciated them always keeping me updated about everthing it made me feel in control. I already recommended you to all my friends, and if i ever think about buying a new dog i know where to go. I hope […]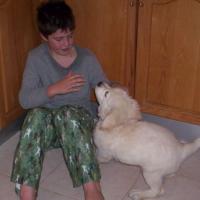 Eddie, He was a bundle of energy and drank and ate most of the food we brought. He slept the first night in his cage but did not put up too much of a fight :) Tonight we are taking him to a very good vet here in Riyadh. In fact he was recommended by both Mashael and Summer. I have taken some pictures already and will upload them soon for you to see. Thanks so much for everything and […]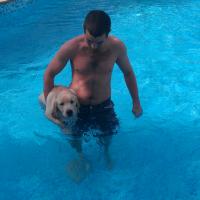 Hi Eddie, Hope everythings cool with you. Here are some pictures of buddy and I. Also a picture of ella. Noureldeen and I are exceptionally happy. Rakan, Riyadh, Saudi Arabia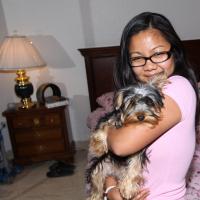 Hi Eddie, He is a great addition to our family! We love him to death! He has only taken three days to adjust and it seems like he is very very happy! He is very active and mischievous. He's such a great dog and listens very well. Attached are some pics. By the way, we re-named him Baxter. We really liked that name. Sincerely, Shayne Riyadh, Saudi Arabia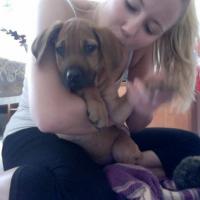 Hi Eddie, Elektra here safely, full of beans and very excited. She doesn't look at all disturbed by the trip. We will send you some pictures tomorrow. Thanks very much, she is absolutely gorgeous. Stew & Kim, Saudi Arabia Here is a photo. The whole compound is already in love with her.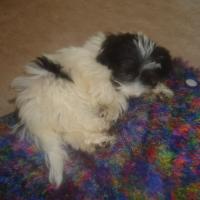 "Hi Eddie and familyJust letting you know that I have settled nicely into my new home and family. I have been to the vet and I'm nice and healthy. I now go by the name of Boof. I'm greatly loved and a joy to my new mum and dad. I'm a mummy's boy which is what I was meant to be." Brian and I would once again just like to thank you again for helping us get Boof. He is […]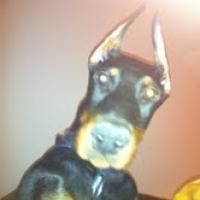 Hi Eddie, How are you? Just to let you know Apollo has settled in great with us. He is so clever and is so much fun. He has grown into his paws now so he doesnt look so goofy! lol He keeps me very busy but I can not imagine life without him now!! Thank you for helping bring him into our lives! I attached some photos for you. Zoe, Riyadh, Saudi Arabia
Adopt from Euro Puppy to have your very own dream puppy
that will complete your life!