Euro Puppy Reviews
We have more fantastic, and fun reviews on our Facebook Page and the Euro Puppy Club on Facebook. Have a look now at our most recent photos, videos and stories sent to us by Euro Puppy dog owners; loving life with their Euro puppy.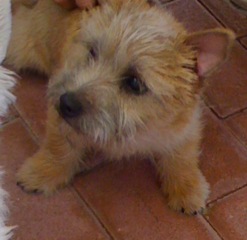 Dear Eddie and Tibor, Adorable Wikki Tkki now Kiwi, arrived safely here in Dubai. She's doing very well and enjoys the company of LV ( our 1yr. old Westie ).Thank you so much for making the travel well organized.. Kind Regards, Allan & Lenie Dubai, UAE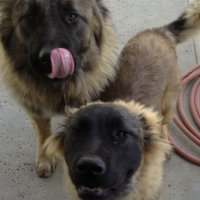 Hi Eddie, Raisa is a great well tempered girl. Awesome puppy! She stands guard over the horses with our other CO, George. Regards Mark and Roberta.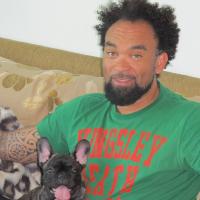 Hi Eddie Our new baby boy just arrived today. He landed at five past midnight and we cleared customs and had him home by 4 am. We had him groomed and he has his first vet appointment tomorrow morning. He is absolutely the most loveable puppy we could ever wish for. He has a very healthy, outgoing personality and we are extremely happy with our new addition to our family. Thank you, Frederick and Tracey Derry Dubai, UAE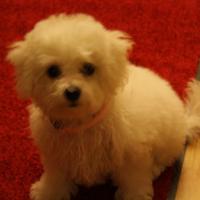 hi eddie, sending a first photo. jolie is playing far more than she eats. and she does rest. and woolfi is very gentle with her. seems as though the lady vet has moved her office. will check on monday about her new location. went to the grocery for one hour. jolie was not waiting at the door for us to arrive. she seemed kind of reclusive — staying in my room, which has her bed and the floors are real […]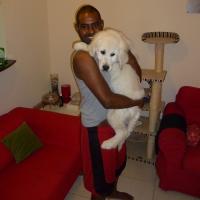 Hello Eddie, Merlin is settling down very well, and growing fast .. Thanks for the great job you did to make my dream came true ! Some of his pics attached :) I want to ask about his pedigree .. when I should receive it ?? please advice ! Looking forward to hear back from you Regards, Mohamed Hassan Numan, Dubai, UAE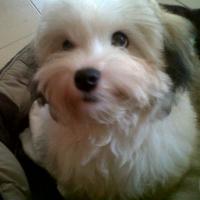 Dear Eddie, Hope you and your brilliant team are doing fine, Attached are photos of Cuddles, he is a bundle of Joy, you surely did keep up to your promise of searching us the most adorable havanese puppy, he loves to be cuddled and therefore keeps up to his name, he is very playful and loves to run all over his new home. My regards from Dubai to all. Karishma Dubai, UAE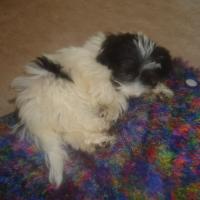 "Hi Eddie and familyJust letting you know that I have settled nicely into my new home and family. I have been to the vet and I'm nice and healthy. I now go by the name of Boof. I'm greatly loved and a joy to my new mum and dad. I'm a mummy's boy which is what I was meant to be." Brian and I would once again just like to thank you again for helping us get Boof. He is […]
Adopt from Euro Puppy to have your very own dream puppy
that will complete your life!