Euro Puppy Reviews
We have more fantastic, and fun reviews on our Facebook Page and the Euro Puppy Club on Facebook. Have a look now at our most recent photos, videos and stories sent to us by Euro Puppy dog owners; loving life with their Euro puppy.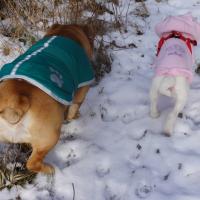 Ed, Sorry i took so long to send pic eddie. We changed Summit's name to Amelia and she is doing just fine with our 3 year old english bulldog. She's 15 pounds now. Thanks for the wonderful new addition to our family and it was a pleasure doing business with you. Hazen, Kreimbach-Kaulbach, Germany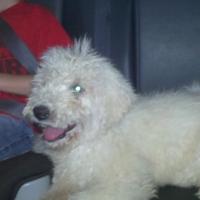 Hello Eddie and Tibor, We are on our way home from Washington DC with a beautiful white fluffball snuggling in the back seat. She had some play time outside after the long flight and seemed healthy and sweet. We will take her to the vet tomorrow and let you know what they say, but so far, so good! Thank you for finding her for us. Teri and Jay Thomas, Apex, North Carolina NC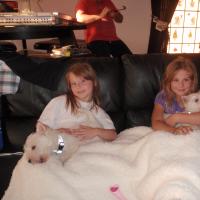 Good Evening Lorena, please find attached health cert from doha vets for our puppies. They are great and we have re-named them Bonnie and Charlie, the girls were over the moon !!! I've attached a picture from christmas morning, I will post some new one's to facebook later. Mandy Doha, Qatar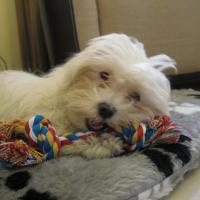 Hi Eddie, Just wanted to write you a quick review on how we found the entire process, along with some photos. Stardust arrived safe and sound. He was happy and bouncy right from day one. We have since renamed him Dusty because he was grey looking when he arrived after all his travelling!! Since then, he's been checked by the vet and, not surprisingly, was given a perfect bill of health. He's been to the groomers for a haircut, and […]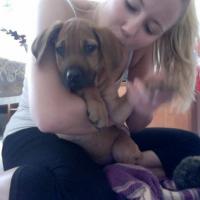 Hi Eddie, Elektra here safely, full of beans and very excited. She doesn't look at all disturbed by the trip. We will send you some pictures tomorrow. Thanks very much, she is absolutely gorgeous. Stew & Kim, Saudi Arabia Here is a photo. The whole compound is already in love with her.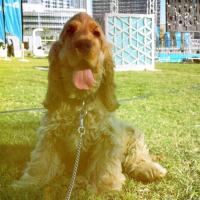 Hi Eddie, Just wanted to say thank you for the delivery of Portos – he arrived well in Dubai and after a bath and food was great! I also took him to the vet yesterday and said he looked in great health. I'll send more photos soon! Many thanks! Janecke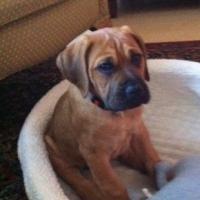 Eddie, The boys made it home fine & all is well. Forgot how tiring a puppy can be! He is fitting in perfectly! Thank you, Dawn Gonzalez Encinitas, California CA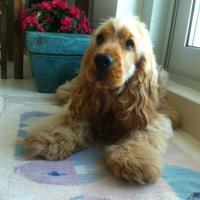 Hi Eddie, Hope all is well with the Europuppy team! I wanted to send you a quick update on Munkie (previously Portos) and send you some updated photos. He's doing really well and he's so healthy and clever! He's been so easy to housetrain and has been the perfect puppy with no issues regarding temperament – he's amazing with children and adults and everyone seems to take to him instantly….I think it's his lovely golden coat! :) I also just […]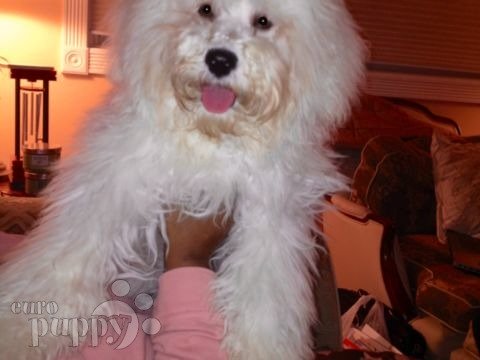 Good evening Eddie This is a photo of Snowflake. She is doing very well and she is quite intelligent and easy to train. I need to know what steps I need to register her with AKC. Thanks, Gail C. VA, USA
Adopt from Euro Puppy to have your very own dream puppy
that will complete your life!