Euro Puppy Reviews
We have more fantastic, and fun reviews on our Facebook Page and the Euro Puppy Club on Facebook. Have a look now at our most recent photos, videos and stories sent to us by Euro Puppy dog owners; loving life with their Euro puppy.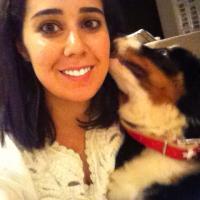 Ed, Ubul just arrived I'll send photos ASAP. Thank you veryyyyyyyy much!!!!! I'm so in love! Best Regards, Najla Al-Essa, Kuwait Dear Eddie, Since Ubul's arrival on Saturday night, I haven't really gotten the chance to sincerely thank you for the extremely smooth, honest and very professional relationship I had with you. When I first heard dog barks at the Cargo Terminal at Kuwait Airport, I knew from the beginning that it was Ubul's! My husband ran quickly to the […]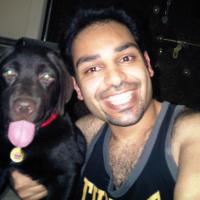 Hi Eddie, I just went to see Jasmine at the airport and gave her a meal. She was super hungry! She finished it in 20 seconds..Tomorrow morning I have to go again to meet the vet as the vet duty is up to 9pm only. Then quarantine for rabies test. She'll be home and settled by 11am. She looks better than the pictures!! Thank you very much Eddie. People warned me that Europuppy dogs look better in the picture, however […]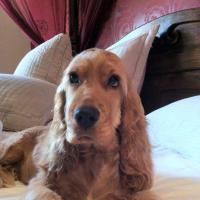 Hi Eddie! Its been a while! Hope all is well with you… here is a little update on how maya is doing and i have attached pictures of her as well to see how much shes grown: Sorry for the delay in photos but as you can see Maya has turned out to be so beautiful! She is doing extremely well, very active and hyper and won't stop biting stuff! But apart from that she is just a sweetheart and […]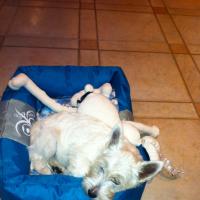 Dear Eddie White Wonder (now renamed Whiskey by my young son) arrived in very good condition. He didn't seem stressed by the journey and settled in quickly. He cried for what was left of Friday night, but went to bed without a sound on Saturday and Sunday. He is already good friends with our German Shepherd, is stealing the food from his plate, and has learnt how to climb the stairs when he wants to escape. He is an absolute […]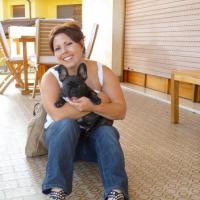 Also, please feel free to use any pictures of Gino on the breeders web site, etc. We're happy to help promote business for Europuppy and for the breeder. We're very happy with the wonderful puppy you connected us with. Gino is doing wonderful! He just had his latest check up and he is a very healthy little guy. He's quickly growing from a pup to a strong little dog. He's very spoiled and we love him to peices! He's already […]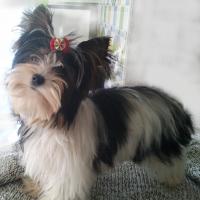 Hello Eddie, Here are news about Tifany, she has one year and weighs 2 kg. she is very intelligent and obedient. It has already taken its first dip in the pool, she swims well, she is very playful and funny Her name is Tina,we love it. here is my picture Sincerely Dominique Chort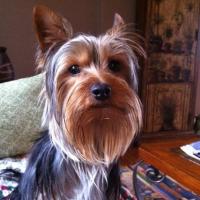 Hi Eddie, My husband and I adopted a Yorkshire Terrier from Euro puppy almost a year ago. He is now over one year old and healthy, happy, and handsome! Leopold is my new best friend and he has not caused any problems whatsoever since we adopted him. Leopold's personality is absolutely wonderful: he loves all dogs and all people, especially kids. Leopold is worth so much more than what we paid for him and my husband and I wanted to […]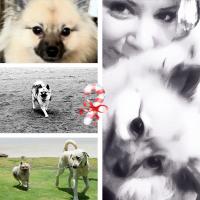 Eddie, Just wanted to share with you some pictures of Ducheess (now Ruperta) I don't know if you remember but you sent her to Panamá last year, she has been the best dog ever, my best fríend with the best personality, loves the beach and has a lot of labrador and pug friends. I am sending you these pictures and on behalf of my husband and I thank you and your team because you have helped us to find a […]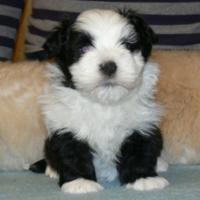 Lorena, Estamos encantados con nuestro nuevo cachorro de bichón habanero, así como con la profesionalidad de Europuppy. En todo momento han contestado a nuestras preguntas casi al instante y el cachorro llegó en perfectas condiciones. Sólo lleva una semana con nosotros pero ya es parte de la casa y se alegra mucho al vernos. Cuando vi su foto en internet supe que era para mí y estoy muy contenta de haber comprado este perrito alegre y juguetón al que hemos […]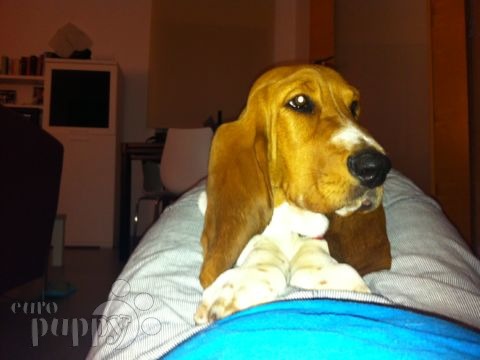 Hi Eddie, Just to let you know that Denzil has arrived here in Ibiza safe and sound and he is fantastic, big ears and great fun, a big thank you to you and your team for everything you have been fantastic in all aspects and will have no hesitation recommending Euro Puppy to everone. Charlie Tatman Ibiza, Spain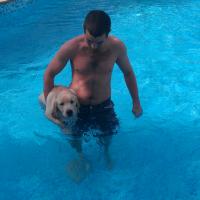 Hi Eddie, Hope everythings cool with you. Here are some pictures of buddy and I. Also a picture of ella. Noureldeen and I are exceptionally happy. Rakan, Riyadh, Saudi Arabia
Adopt from Euro Puppy to have your very own dream puppy
that will complete your life!