Euro Puppy Reviews
We have more fantastic, and fun reviews on our Facebook Page and the Euro Puppy Club on Facebook. Have a look now at our most recent photos, videos and stories sent to us by Euro Puppy dog owners; loving life with their Euro puppy.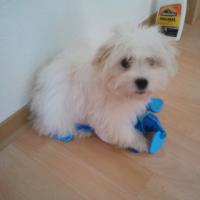 Hi Eddie, just wanted to share some pictures with you… Romeo is doing great, it took him about two days to warm up to the family, but he loves to play and chase me arround a tree we have in our fron yard. Lol Well ill continue to send more pictures Marisol, Filderstadt Bonlanden, Germany Just sendind an update on Romeo. He is spoiled, he has adapted great to our family, even to our cats. And he lives playing with […]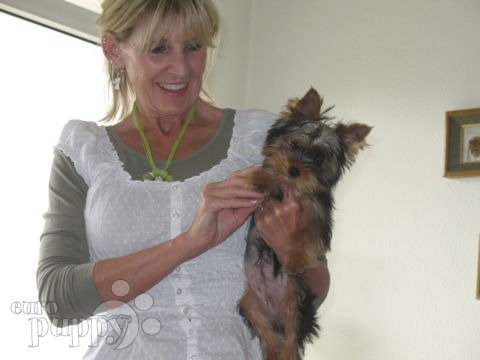 Dear Eddie, I can't begin to tell you how HAPPY I am with this adorable sweetheart. She is doing so well, growing, playing and learning everything I ask of her. She is quite an intellegent little pup. We all love her so much, and Thank you from the bottom of my heart for all your help. It was easy to purchase her even though she lived pretty far away from here. I am so pleased with the whole transaction from […]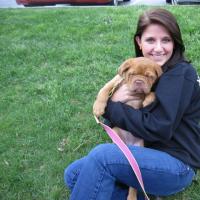 Eddie We have her now and my daughter is beyond pleased!! Have taken her with us for vacation for a week at the beach in Florida! Everyone is spoiling this little lady!!! She is so very active, into everything and is already part of the family! Thank you and your group very much!! We will be pleased to recommend your company to anyone!! S W McCloud LaFayette, Georgia GA, USA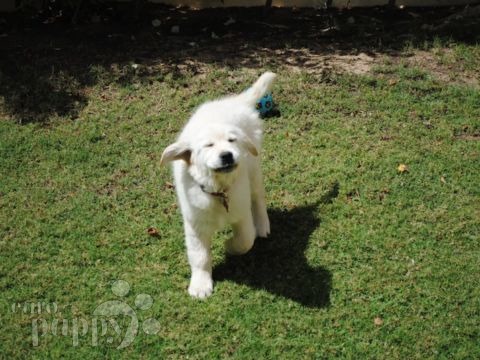 Dear All, Molly (now Doris) arrived safe and sound around 2am this morning, if a bit shaken from her trip – she is beautiful and really curious! Had to stay with her all night to keep her calm so work will be a struggle today! However, Cathy tells me Doris fell asleep the minute I walked out the door this morning! Vet appointment is for tomorrow morning, so we'll let you know how she goes. Thanks for all your help […]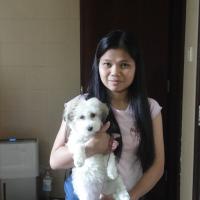 Hi Everyone, It's already been a couple of weeks and just wanted to let everyone know that "Pebbles" (her new name) is doing great! Her vet says she is doing well and she already had her first grooming. She has adapted well to Hong Kong and already has many dog friends in the neighborhood. We also wanted to say that the breeder and everyone along the way did a great job with her. When she arrived, she was already paper […]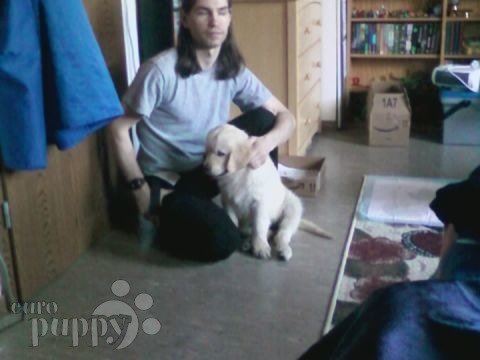 Dear Eddie, Here are a couple of pictures, just to get started… Miyah is adapting well and is very happy and playful. She goes up the stairs with no problems at all and needs a little help and encouragement to wiggle down the stairs. :o) She loves her pet bed. She's still a little curious about the cat and the cat is the same with her, but they are starting to sniff at each other at least. A few more […]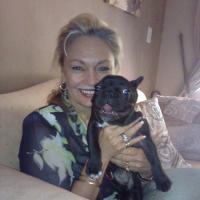 Hi Eddie, Thanks you for my little Frenchie, he is more that what I expected. He is just gorgeous Haven't stopped playing. Altha, Pretoria, South Africa
Hi Ed, I have attached few photos for Ceasar, wish that u will like them. regards Amr Eddie the new Ceasar :D could you recognize him? hope u and ur team are well :) just wanted to share it with you :D Amr, Dubai, UAE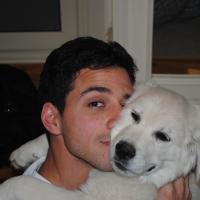 Dear Europuppy and Egypuppy, Lana ( Santa Paws ) is the sleeping beauty and then later taking a bath in the garden at Sokhna. The little rascal is Simba (Bailey). Each and everyone of us just love them. They have brought a lot of joy and happiness to our lives..and a lot of WORK. Love and miss you all Sherifa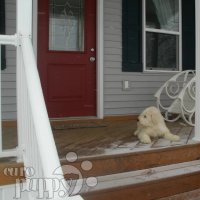 Hi Eddie, As you know, my husband and I have wanted a Komondor for years. We had looked and looked, and they were not easy to find. I finally learned about Europuppy. It was at first scary to think about getting a dog from another country, but I quickly learned that I could trust your company from your prompt service. Every question that I had, you responded to right away. You made the whole process so easy so I could […]
Adopt from Euro Puppy to have your very own dream puppy
that will complete your life!