Referencias de Euro Puppy
We have more fantastic, and fun reviews on our Facebook Page and the Euro Puppy Club on Facebook. Have a look now at our most recent photos, videos and stories sent to us by Euro Puppy dog owners; loving life with their Euro puppy.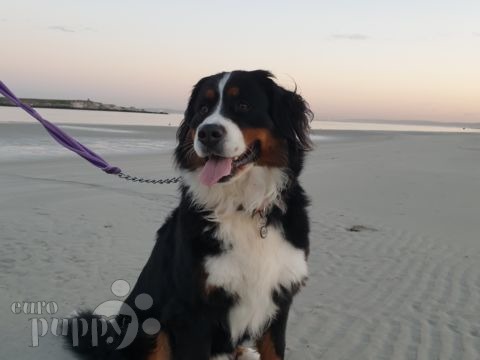 Hi! Thank you for that email. Luna woke up to my kids singing happy birthday to her. This is an incredible dog. We love her dearly. She loves the beach and the veld walks. She comes with us to visit friends too. She's very well socialized and she gets attention wherever she goes. We can't imagine life without her! Kindest regards, Leigh Oosthuizen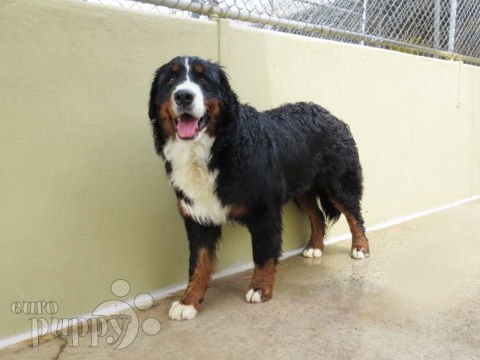 Hi Steve, Harvard arrived in Melbourne OK this morning. He seems none the worse after the long trip. Bit of a shock to the system today for him as Melbourne is having an unusual 40 degree day!! They have water sprays in the runs at Spotswood, hence the wet looking dog in the photos!! I love his bone and suspect as he is only 10 months old at the moment, that he is going to a fairly big boy. I […]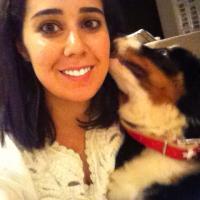 Ed, Ubul just arrived I'll send photos ASAP. Thank you veryyyyyyyy much!!!!! I'm so in love! Best Regards, Najla Al-Essa, Kuwait Dear Eddie, Since Ubul's arrival on Saturday night, I haven't really gotten the chance to sincerely thank you for the extremely smooth, honest and very professional relationship I had with you. When I first heard dog barks at the Cargo Terminal at Kuwait Airport, I knew from the beginning that it was Ubul's! My husband ran quickly to the […]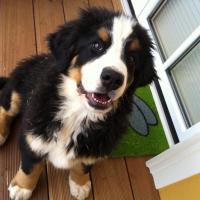 Hello Eddie, the dogs are fine. They are getting bigger every day! They love playing in the snow and they follow us everywere :) I have send some pictures but i will make some more soon. Kind regards Jenny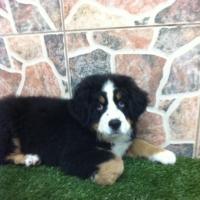 Check this pup out. Doubled his weight to twenty pounds in nineteen days! Housebroken since the third day, he iis magnificent. Thank you Euro Puppy :-)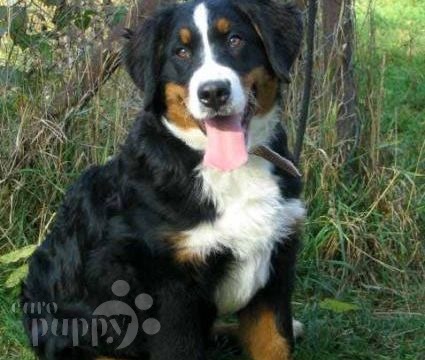 Mario, I would like to extend my very heartfelt thanks for all the efforts you and your team went through when I was unsure of panda's identity. It is not often you deal with people who do the right thing and you all went to great extent to make sure everything was as it should be. Your response itself and the speed at which you resolved the issue was greatly appreciated!! I would recommend EuroPuppy to anyone. You are friendly, […]
Hello Sandor and Zoltan,It was a long trek to Denver on Friday (721 miles round trip). The temperature reached 107 degree F (42 degrees Celcius). The traffic going through denver was terrible and it became apparent that we would be late picking up the puppy. I was also concerned about the effect of the temperature on the puppy. We arrived 45 minutes after the scheduled arrival time but discovered that it takes about 90 minutes to transport cargo to the […]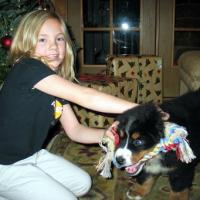 Dear Sandor, Oh my…what can say. He is great and huge! When we picked him up, he was wagging his tail and he was so excited and just wanted to play. He has been running non-stop since we got home and finally settled down to sleep. Our other dog, Tanner (who was way more calm as a puppy) and him are already getting along well and playing nicely. Our cat really can care less at this time. Thank you for […]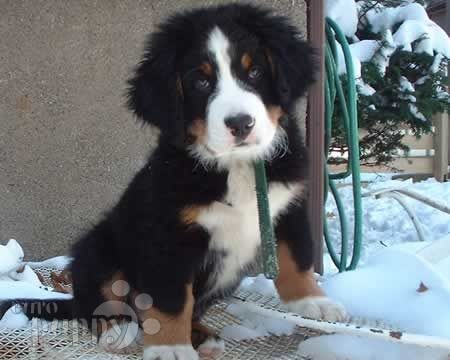 Dear Zoltan, We hope you enjoy our special story about two Euro-Puppy bernese mountain dogs: That's right! When you view the photos, you are NOT seeing double…Stanley's REAL brother has joined our family. Now there are over 200 pounds of canine fur living at our house…YIKES! If you think you are surprised, our heads our still spinning! Through an amazing twist of fate, we discovered that one of Stanley's littermates was in need of a new home. The story is […]
Compra con Euro Puppy para que tengas el cachorro de tu sueños
para completar tu vida!