Referencias de Euro Puppy
We have more fantastic, and fun reviews on our Facebook Page and the Euro Puppy Club on Facebook. Have a look now at our most recent photos, videos and stories sent to us by Euro Puppy dog owners; loving life with their Euro puppy.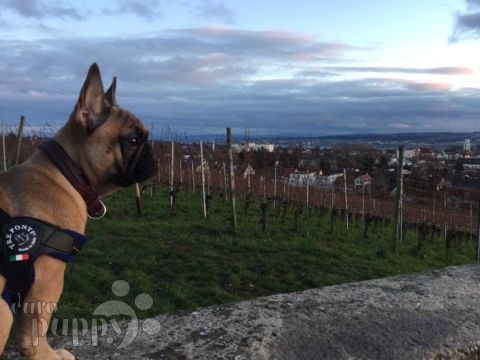 He is the most beautiful puppy we have ever seen with the best temperament and nature. We really could not be more pleased with him. The service you provided was exceptional and I will definitely recommend this service to anyone I know who is interested in getting a dog. It took just a few hours for Norton to adjust to us and he was jumping around and cuddling with us in no time. The champion blood line is very obvious […]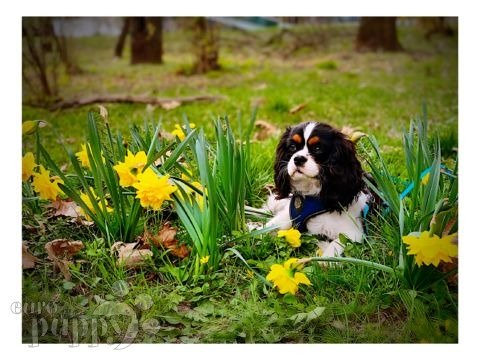 Hi … we are very happy having Cooper in our family. We have from you ( Euro Puppy ) Tiara ( Kendra ), too …. she is a little bit older. Look how nice is Cooper and how happy is with his girlfriend Tiara … the pictures are from the beginning till now .. the last picture with red ball and other toys nearby is from this morning … Kind regards,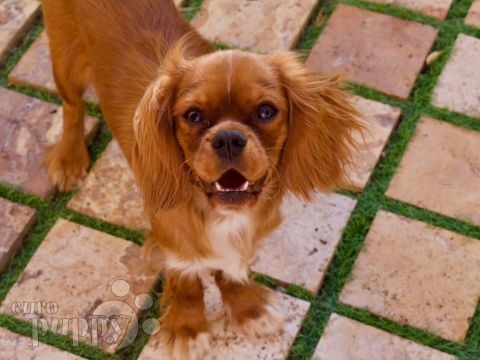 Hello, Yes Yoshi has grown up to be such an amazing little pup with an adorable personality! Khalida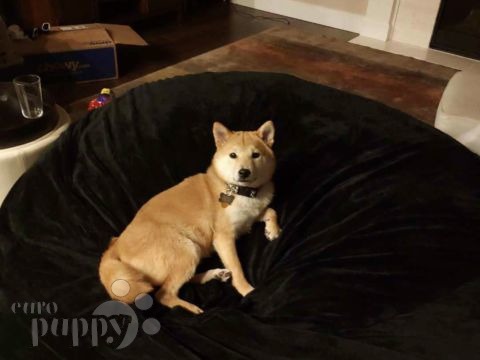 Hi Lasheika, Thanks for the celebration! Pochi has brought my family so much joy! He bonds with us so well and I never regretted having him in my family.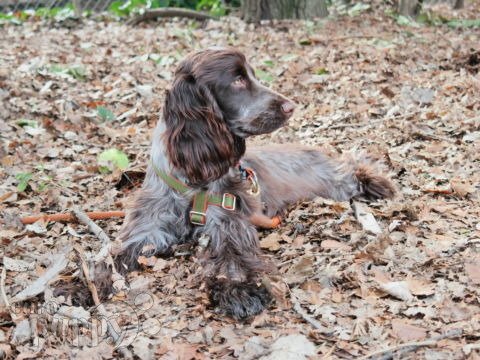 Thank you! Ella is the sweetest girl!!!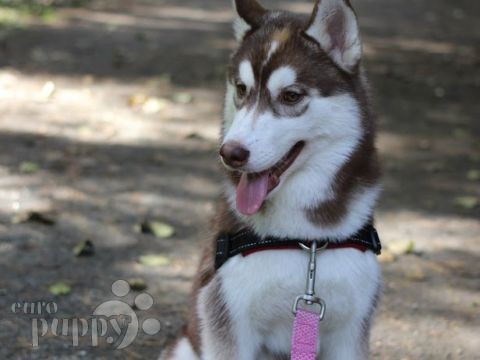 Melinda, I wanted to give you an update on our Marmalade(now named Ocha) who we recieved in August. She is very happy with us and our cat. She arrived healthy and we've been reinforcing the work that the trainer did. She is becoming less timid. She likes walks to the dog park, snacks, and playing fetch with her duck toy. I've attached a few pictures of Ocha. Please let the breeder, trainer, and folks at Euro Puppy that she is […]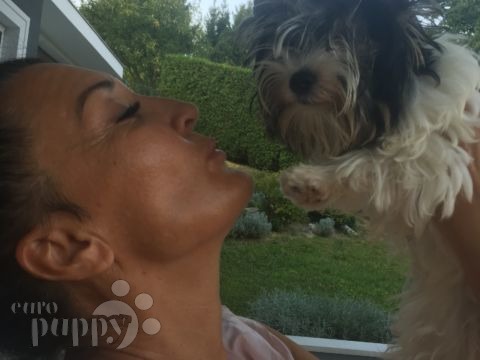 Hello Dear Shane, When Giselle(now known as Ellie) arrived, she was really happy and started to play with us right away. She arrived safely, and huge thanks to Paul for bringing her. He was really nice to us, and brought a bag of her food, along with her pedigree. We are really happy that we chose your site. And we look foward to you in the future. Great praise to the whole team. Sincerely, Bojana Kršek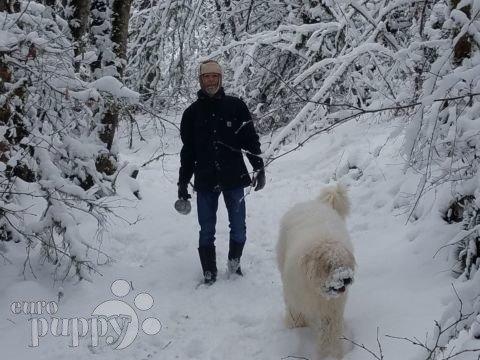 Lasheika, Blue is doing amazing. On his first birthday, he weighs in at 125 pounds. We had some amazing winter snow this month here in Oregon. Blue and his best dog friend Duna had so much fun playing. He always seems to be smiling.
Compra con Euro Puppy para que tengas el cachorro de tu sueños
para completar tu vida!