Referencias de Euro Puppy
We have more fantastic, and fun reviews on our Facebook Page and the Euro Puppy Club on Facebook. Have a look now at our most recent photos, videos and stories sent to us by Euro Puppy dog owners; loving life with their Euro puppy.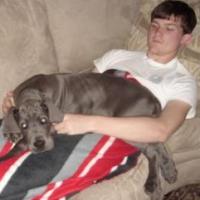 Hi Mario, I know that it has been a long time since I last talked with you but I wanted to e-mail you and tell you that I could not be any happier with the Dane that I bought from your company. Thank you so much for all of the help in arranging and finding velvet for me. She has such a good calm nature and loves to be all over me and my family. I have included some pictures […]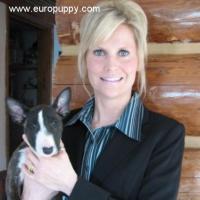 My name is Tricia Romine, I decided to import a mini bull terrier through Euro Puppy USA in Feb of 2007. I am very glad that I decided to go through them, for when importing any dog there is a language barrier between you and the breeder and Euro Puppy has people who can ask questions to the breeders for you. This was of great help in my decision. Also Euro puppy USA kept in very close contact with me […]
We are very happy with Juliette (Mocca) – she has personality plus and has so much character. She is great fun. The vet here checked her out – and said is is in good health – and a beautiful Frenchie. She is adjusting to Italy quite rapidly.Hungary – was a new adventure for us. I was surprised that people spoke German. I know German enough so we could ask for directions once we were in Szombethely. We ate supper and […]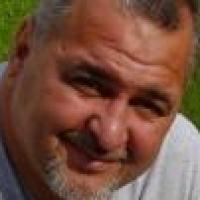 Hi! Mario, We are just loving him!!!! He is such a great puppy! He ran around the soccer field playing with all the kids. He has such a great personality. Right now he is laying on a bean bag enjoy the TV. He is the best!!!We are taking him Monday to the Vet for a check-up. Do we need to send you any verification of his visit? We also sent you the extra money for the pedigree papers. How long […]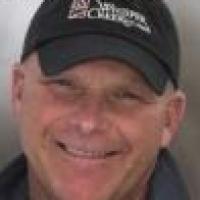 Hi Eddie I guess no news is good news. Yes Europe has arrived safely,and we just love her.She had her vet check-up today and she has a clean bill of health.As far as I can tell I'm supposed to report this to you. I guess that is all for now.I will talk to you when I get the paperwork on her later.I can't thank you enough for all you have done. Thanks again Joe & Carrie Heaps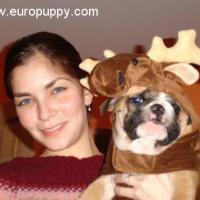 Dear Sandor, Here are some updated pictures of our little Kentucky, who we now call frankie. He is a healthy 17 lbs. He is so good, I am so glad we found him through you. I work as a nurse and he loves to visit with my patients. We are even considering making him a therapy dog. He is just so good natured and calm. He is joy to our lives full with personality and character. Thank you again for […]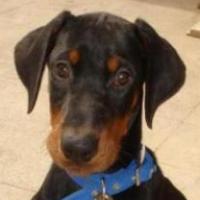 Dear Eddie, For the past 6 months i have been looking for THE perfect puppy for me and kept failing to the point that i thought finding him is impossible. Till one day a friend recommended your site so i logged on and started searching and fell upon the sweetest little doberman puppy ever! i just had to have him and thanx to you and your patience you made it possible for me and him to be together. He's such […]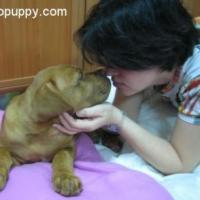 Thank you Eddie, good to hear from you."Brenda" arrived with 8,3 Kg and 5 days ago she weighted 20,4 Kg at 4 months!!!!Uau!!!We are very happy with her and she is part of the family.She stays indoors with us and has free access to our large yard.She sleeps in my room, besides my bed and it was really easy to house break her(it took me 2 weeks of hard work).She is very lovely!!! I've attached some pictures to you.Now, we […]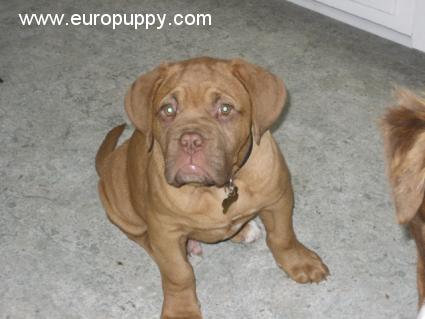 Hello Eddie, We bought a male French Mastiff from you in Dec 07. He is so wonderful! His temperament is so calm. He is great with people and other dogs. We love him and his breed so much we have decided to search for a female now.. I have attached photos of Dexter. Sally Ramos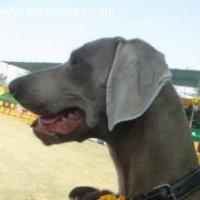 HI All, Thought you may like to see some piccies of the new arrival. After a day of travel, (and a quick bath as soon as he got here) he was quite comftable and confident in his new surroundings. Needless to say, Josh and Bluey are best mates already!!!! Hes got a beautiful temprament and is a really sweetie. Hi Eddie, Thought i would drop you a quick line and let you know how Bluey is doing!!!! We have had […]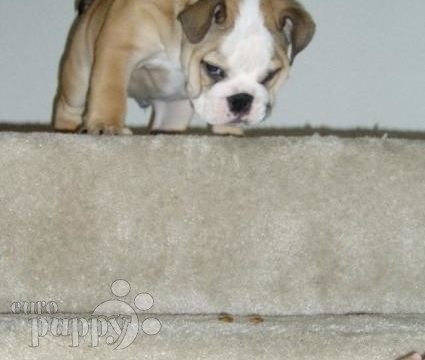 Eddie, I want to thank you for helping us bring Gummi Bear into our home. I had many concerns about purchasing a puppy over the internet. There are many scams and scandals to be aware of. My research turned up the Nigerian puppy scam and the danger of puppy mills shipping extremely ill puppies. However, all my concerns about Europuppy were removed after reading positive reviews and contacting a reference. I hope others find my referral just as useful. Gummi […]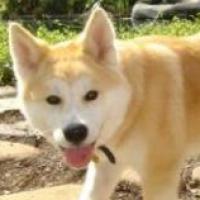 Hello Eddie, Just a quick note to say Hello! I've attached a recent photo of "Wild Thing" the Akita we purchased from you last November. We renamed him "Lennox" and he has been a real joy to everyone in the family. He transitioned with ease into his new home and has been easy to train. We attend puppy training classes once a week and he responds well to direction. He has been well socialized, loves people, children and all animals. […]
Compra con Euro Puppy para que tengas el cachorro de tu sueños
para completar tu vida!