Referencias de Euro Puppy
We have more fantastic, and fun reviews on our Facebook Page and the Euro Puppy Club on Facebook. Have a look now at our most recent photos, videos and stories sent to us by Euro Puppy dog owners; loving life with their Euro puppy.
Sandor, Well we picked up our puppy yesterday, and we were so happy! He was morethen expected. Pictures do not due him justice. We took our whole familywith us to the airport, and the excitement was unbelieveable. He was alittle scared when we first got to see him, (what do you expect after a longflight across the country) but it only took a few minutes for him to getadjusted to the family. With the help of my Brother -In-Law (who […]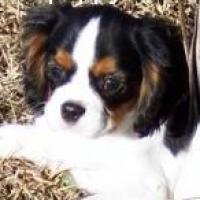 Dear Sandor, I wanted to let you know how pleased I am with the 2 Tri Cavalier King Charles Spaniels I purchased from you. Not only are they absolutely gorgeous but they have the best personalities. Their champion pedigrees are remarkable and I consider myself very lucky to have gotten them. Thank you for your helpfullness and kindness but most of all thanks for being so patient answering my many questions. Becky from North Carolina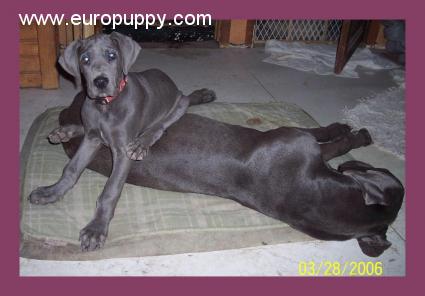 Hi Sandor, As you can see Darla loves pictures. She is doing very well. Darla bosses all the big guys around especially when it comes to food. They all back off and wait for her to eat a little bit out of each bowl and once she picks one, then the others start to eat. She is just to funny. Thank you again for another wonderful baby. I will keep you posted on her progress. Talk to you soon. Barb […]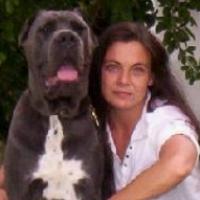 Hello Sandor, My new cane corso is gorgeous!!! I named her Sicily. She went to the Vet for her check-up yesterday and she very healthy. Everyone loved her, they think she's one of the prettiest corso I have. I'm attaching 2 pictures of Congo, one when he was 6 months with me and in the other he's 8 months with Todd. Congo is huge, in the picture with me he's at 6 months he was already 98lbs. In the picture […]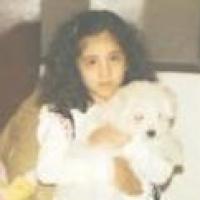 Dear Sandor, Hello , i hope you be fine . I sent you new photo of Plucky with us .Thank you Sandor for being so patient and helpful and professional with meI wouldn't hesitate to refer a prospective puppy buyer to you and Europuppy!!Also , Please thank her breeder for me , for creating this incredible little boySandor our new year will begin next Tuesday . ( 3 days later ) .It's the best time that you can come to […]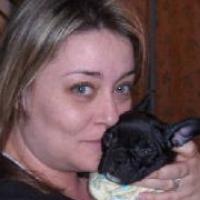 Hey guys, just wanted to sent some pictures of our baby with her big brother. She is doing so good, we love her so much she is a blessing! Mack lets her do what ever she wants to him, he is so good and gentle with her but then again I knew he would be! Thank you again for sending us the best puppy ever! You would never think she traveled for three days to get here, I was really […]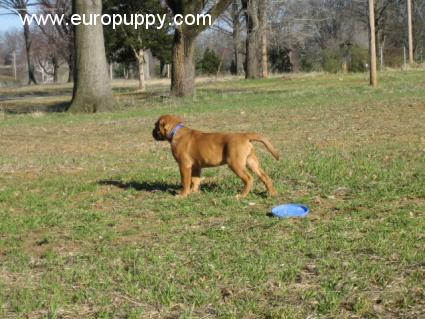 Europuppy, Thank you so much for our beautiful Dogue De Bordeaux puppy! He is all wewould have expected and more. I am very pleased with how healthy and stronghe is. He has become a very loving part of our family and we love him verymuch! He also gets along very well with our other family dog which is aboxer. Thanks again, and we look forward to doing business with you in thefuture!! Jamy and Beth Johnson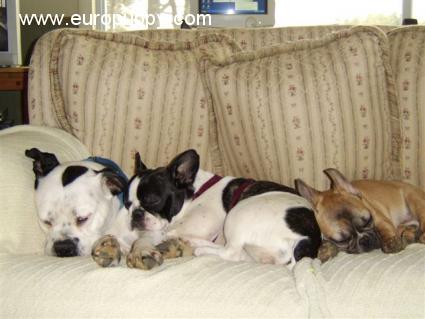 Hi Sandor, Finally I am sending you pics of the pups and their big sister Kayla Louise (American Bulldog). I want to thank you so very much for all the joy you have sent to this house. I was a little apprehensive when I sent for Java, but the experience was nothing less than amazing. After seeing her antics and how well she and Kayla got along I knew I wanted a second bundle of joy and naturally there was […]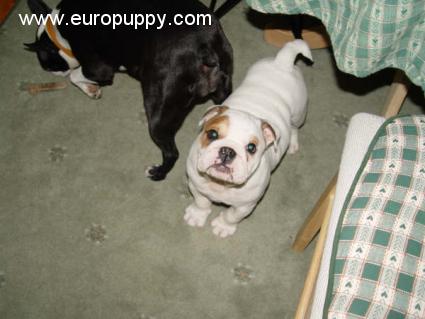 Good Morning, He is beautiful, what a shame he's not out of different parents. But I'm looking for a male to breed her with. She, Abby, is doing fine. At this moment she is playing with my Boston Terrier. She has a wonderful personality and stays into everything. I'm very happy with her. I'm busy spoiling her rotten. Next month she starts training school. She's very smart and I feel she will do well. What I would like to find, […]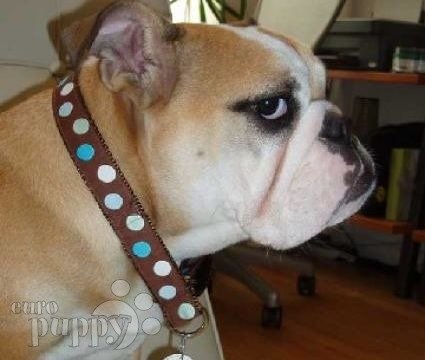 Dear Sandor, T H A N K Y O U ! Oh my.Charm is Fantastic. She is a dream realized, and we have you to thank. This magnificent little Bulldog is not only gorgeous she has a fantastic personality, loving and playful. I will recommend you to all my friends. You provide a great service, the folks at air cargo see a lot of puppy's come thru they thought she was amazing looking and her kennel was very fresh. Once […]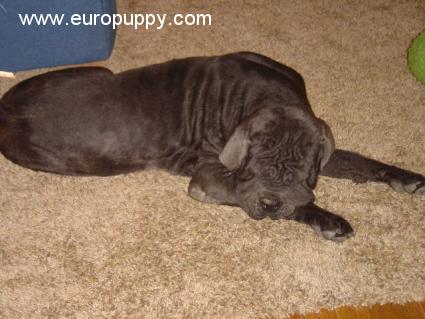 Good Morning Sandor,I'll send you pics when I down load them tonite off my camera. He is so beautiful. He's shedding his puppy coat right now so he looks a little brindle around the flank, but he's growing like a weed!! He is 90lbs at his last appt, he'll be 8 months old this week ! Bob made a special food dish stand for him since he is getting really tall. That way he doesn't have to stretch his neck […]
Compra con Euro Puppy para que tengas el cachorro de tu sueños
para completar tu vida!