Referencias de Euro Puppy
We have more fantastic, and fun reviews on our Facebook Page and the Euro Puppy Club on Facebook. Have a look now at our most recent photos, videos and stories sent to us by Euro Puppy dog owners; loving life with their Euro puppy.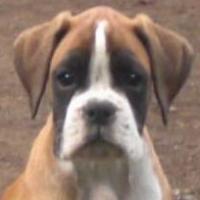 Hi Eddie, I just wanted to send an update on Angie. Angie has been a true blessing to our family and is a beautiful representation of what this breed was meant to be. I have been involved with American Boxers for almost 20 years and have never seen a dog with the working temperament and drive that Angie possesses. Europuppy made it possible for me to import Angie without any of the hassle of language barriers or potential scams. I […]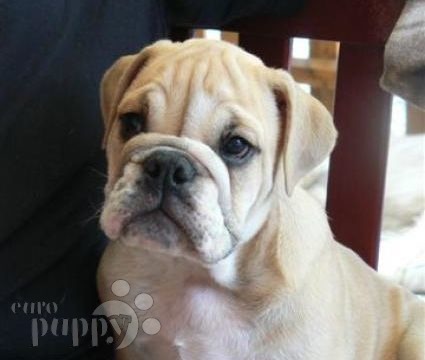 Hi Eddie, Well finally I get to write, sorry but between some guests we had overthe weekend and Siren coming into the family – I had my hands full ofwork ! She is not at all timid! She arrived and the first thing shedid was to attach my dogs (2 Irish Wolfhounds and 1 English Bulldog) wehad some very heavy laughs going. She is keeping everybody on the ball !It is so funny ! She is doing just fine, and […]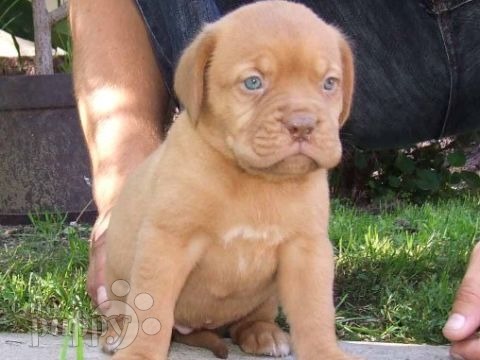 Hello Eddie, Wanted to let you know her Health Exam went well. She is just fine.Please thank the breeder again for taking such great care of her. Daniel,
Dear All, I just thought I would send you a picture of Ralphie that I bought from you back in July 2008. He is the most lovely dog, gentle in nature, loves EVERYONE, and is an absolute gem to have around. Thank you so much, I feel blessed that I received a dog with the most loving personality. When I picked him up from Bahrain airport I let him out of his cage straight away and he was jumping up […]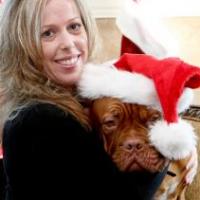 Hello Mario I hope all is well in Florida. I just wanted to update you on Bosco the Bordeaux from Hungary July 2008. He is now 7 months old. Ive attached a few current photos. He is a wonderful dog. I am very happy I went through your site to purchase him. Happy Holidays. Theresa Morrow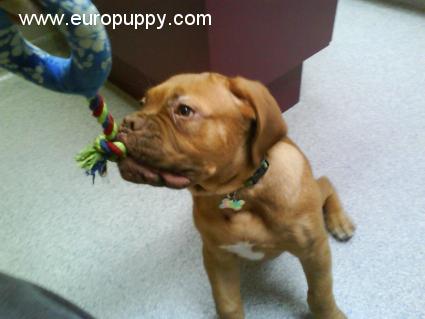 Thank you for all of your help answering my questions before "Flash's" arrival, now "Dagwood".He is amazing!I will be faxing his vet records to the number on the 1 year guarantee tonight.Dagwood just went to the vet today and has a clean bill of health.The vet was very impressed and said he is a beautiful dog!Thank you again for all of your help.I have attached a picture of "Dagwood" in the arms of his loving new Mom! :)Tami Hello Mario,I […]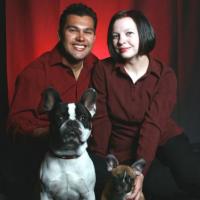 Hi, Eddie!We picked up Betty yesterday and have renamed her Kahlua. Our vet was able to squeeze her in today and other than some dry skin and a little puppy acne in her left ear, she's 100% healthy. :D Everyone at the vet office was very impressed with her appearance. They called her cute and gorgeous. We were even asked for our phone number by a couple who had brought their dog to the vet because they want to stay […]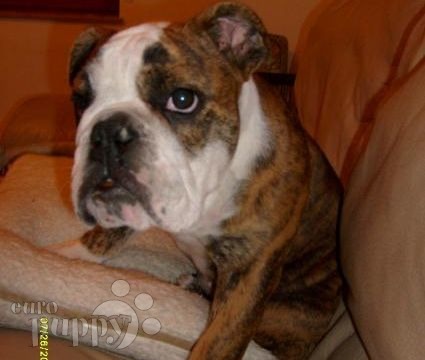 Hello Eddie, I am sorry this has taken me so long to send these! Here are a few pictures of Betsy (changed by my daughter…) She is a great dog. We love her so much– she has adjusted very well to our lifestyle, and to our cats. She also does phenomenal with children. Right now we are house training, which we still have some work to do, but she is doing well. She is healthy, and happy in our house […]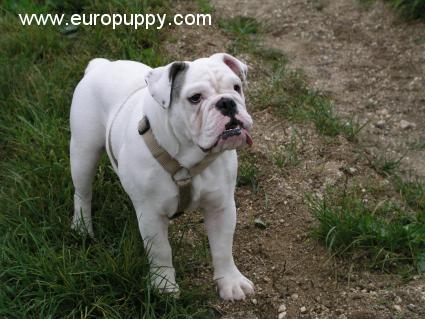 Hi Eddie, Very Good News! Today 24.09.08 the Kennel Paper arrived! Thank you again for the perfect supportand the time being there when needed! Attached some more pics of our Wotan and Alice, taken just a week ago. We'll keep you updated of here developments, she's doing great! Take care Best regards from Austria Claudia & Werner and all other family members too
Compra con Euro Puppy para que tengas el cachorro de tu sueños
para completar tu vida!