Euro Puppy's References
We have more fantastic, and fun reviews on our Facebook Page and the Euro Puppy Club on Facebook. Have a look now at our most recent photos, videos and stories sent to us by Euro Puppy dog owners; loving life with their Euro puppy.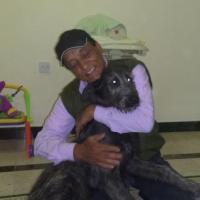 Eddie, It's been difficult to get decent pictures of him as he never stays still or if he does, he's trying to get cuddles on your knee. His character was the most important pointmost health issues can be worked around and ultimately underweight is better then over weight at this time in his life. I have to say his character(which as you know is a real priority for my family, we have a young child) is prefect, he's learnt to […]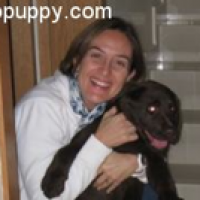 Dear Eddie and all the wonderful Euro Puppy Team: We are really thankful with you guys, as you can see in the pictures our CHOCO is now happy with our family and we are just in love with him. We are really sure we did the right choice getting the dog from you, he's healthy, smart,, gorgeous, just the perfect dog we were looking for. Many many thanks to all of you!!! Monica, Andreas, Matthias & Thomas Kroiss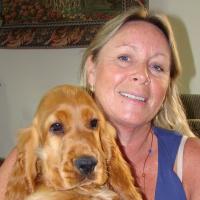 Hi guys Checkers arrived last night he was fine except for a cut across thebridge of his nose with some fur missing otherwise he was full of beans andkept us up until 2am and woke again at 4. I feel like a new mum again!! Heis beautiful though!! A big thanks to all the team and I will send some picstomorrow when I have caught up on my sleep! Thanks again! Carol Wagner Please read below Carol's email to an […]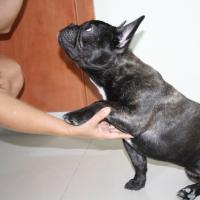 Hi Eddie! Sorry to didn't answer you before, I'm working a lot! Jack is an amazing dog! He is so kindly and smart. His photos are attached! Thanks Luciana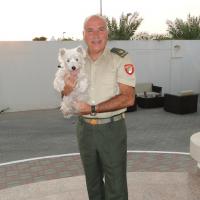 Eddie, Tibor, (Clean bill of health) 1. Please find attached the certificate as requested. I have recommended Euro-puppies to the British Vet saying what an excellent service you have provided from start to finish. 2. I have included some photos of her new home for your Albums. Thanks again, we love her Thomas Kiernan, Abu Dhabi, UAE
Hi! It is not as early as I said they would come but here are some pics of Buddy. We renamed him Bam Bam and he still is getting used to it. He is such sweet pup and loves to play with his new toy. He has been chasing me and my mom all over the house and garden. When we take him outside, he thinks it time to play some more. It is really hot here so we cant […]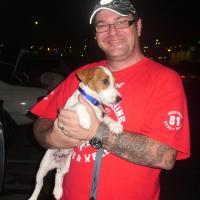 Hi Eddie, We first contacted Europuppy three years ago. Since then Euro Puppy (mainly Sandor and yourself) have seen us through a lot of the highs and lows of dog ownership, for which we are greatful. This is why we came back for our new puppy. We collected 'Milo' last night, even the vet was watching for John's reaction, he was like a child waiting for Christmas. John wanted to have the pup ride home with him in the car. […]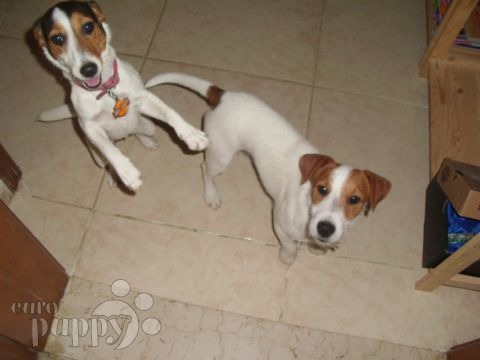 Hi Eddie, I have attached some pictures. Geddy, our rescue dog (Missy) and Honey are getting on well. What can I say… 'Honey Bunny' is the sweetest little thing and you did really well finding such a cutie, also great work getting her here so quickly, for which many thanks have to be shared with Sandor and Tibor. My Eddie… that is dedication at Christmas. I have 3 days off for Christmas and then will be returning to work in […]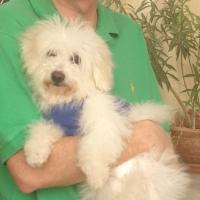 Hi Eddie Here are a few snaps of Max (aka Midget). After a long trip from Hungary Max arrived in good shape in Abu Dhabi and immediately settled into our family and home as if he had been here for years ! He is a quiet,gentle puppy with a great personality and makes us smile with the way he has made himself at home. A big thanks and credit to Max's breeders and you guys at Europuppy for Max. Best […]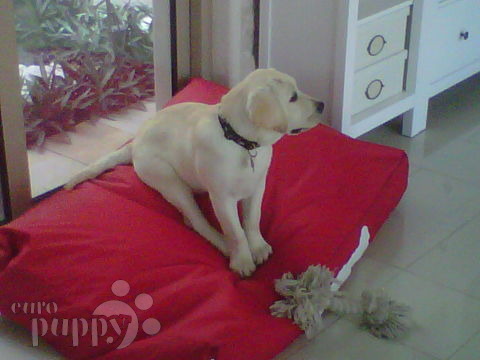 Dear Eddie We are so sorry that we didn't email earlier ….but sure you experienced this before …..like many other families we were down to our ears with "ICE" … we are still hand full with the potty training ,the chewing everywhere and his super energy!!!!. Yet we are so happy with him he is such a wonderful clever little fellow, my 3 kids adores him and still they cant get all his energy out !!! :D . We would […]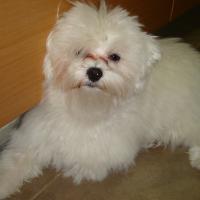 Eddie, You may not remember us as it has been long but we bought Bam the maltese puppy. I thought some pics would be nice to show you. Just wanted to let you know that he is great. He has had a haircut because it is so hot here and his long show hair was acting as a mop. Hope you like the pics, Leah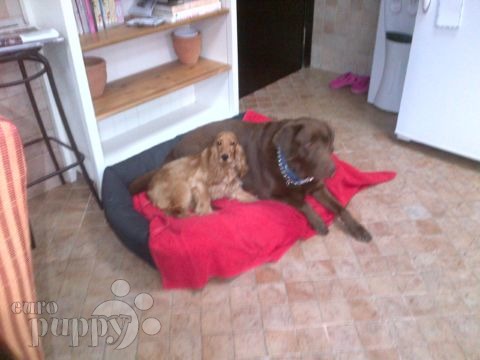 Hi Steve, Thanks for all you help. Chief and Lilly! BFFs! Pemi
Adopt from Euro Puppy to have your very own dream puppy
that will complete your life!