Euro Puppys Referenzen
Wir haben noch mehr fantastische und unterhaltsame Bewertungen auf unserer Facebook-Seite und im Euro Puppy Club auf Facebook. Schauen Sie sich jetzt unsere neuesten Fotos, Videos und Geschichten an, die uns von Euro Puppy-Hundebesitzern zugesandt wurden und die das Leben mit ihrem Euro-Welpen lieben.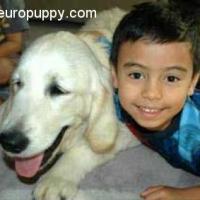 Hi Eddie, Turzo turned up at our door step about 2 in the morning. He had a very strong doggie odour. Both Kim and myself bath him with eucalyptus shampoo in our front yard (the water was too hot we had to ice packs to cool it down) and dried him completely and sprayed him with doggie perfume (yes, we are very organized, knowing that we might have to bath him as soon as he arrive). He is such a […]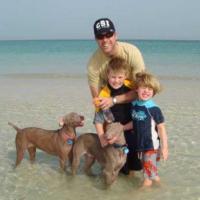 Hi Eddie!Well it is about time that I updated you on Luca's progress as he has been with us for three weeks now, and is very much loved by all!He is a real sweetie and is relaxed and chilled out in most situations. Our other dog, Marley has really calmed down a lot since he arrived and has taken to mothering him and keeping him in check! He has settled really nicely and is growing by the second. He is […]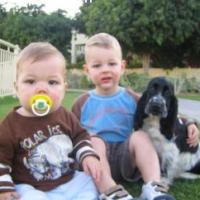 Hi Eddie, Forgot to report back from the vets on Clifford, all good, he is a great dog and has quickly picked up Sadler's good habits. I'll take some snaps and send you a note at the weekend. Cheers, Rob Here you go Eddie, a picture of Sadler (we've kept the name) with my two boys. As you can see he has settled in nicelyand is much loved already. Took him to the vets this afternoon and they were impressed, […]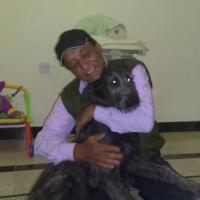 Eddie, It's been difficult to get decent pictures of him as he never stays still or if he does, he's trying to get cuddles on your knee. His character was the most important pointmost health issues can be worked around and ultimately underweight is better then over weight at this time in his life. I have to say his character(which as you know is a real priority for my family, we have a young child) is prefect, he's learnt to […]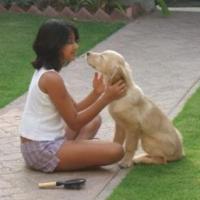 Dear Sandor, Dear Mario, Our puppy has arrived safe and sound today morning. Seemed a bit frightened and quiet but he is adjusting now. I had cleaned his crate out and then put a fresh towel in it for him to sleep in the night. He has had his breakfast already before I left for work and will be having lunch shortly. Sabrina is with him all day and is going to be with him all day for the next […]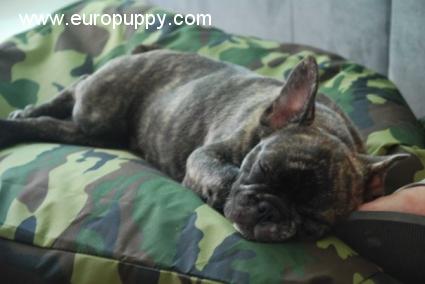 Hi Eddie and Tibor, I just wanted to say thank you very much for the safe and healthy delivery of our little man Hudson. He's awesome and the vets' given him a clean bill of health so we're looking forward to our new lives together. I've attached a few images of Hudson on his first day here in Dubai – as you can see I think he's a little jet lagged! Thank you so much for your wonderful service, your […]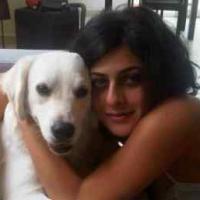 Hi Eddie, Mathilda arrived safely she is with me now. She is really so beautiful. Thank you so much for bringing her to me!!! Nisrine
Hello Eddie, Its really late / early over here so… a quick note to let you knowhe's turned up and is all ok and very playful. We send you a proper mailtomorrow after we get back from the vets. He is very happy and full of energy, he is already steeling small toys from Bella and stacking them in his own little pile, he is a very smart little guy. We do not see any issue with him and Bella. […]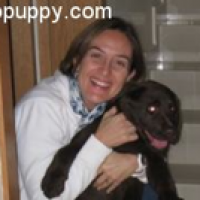 Dear Eddie and all the wonderful Euro Puppy Team: We are really thankful with you guys, as you can see in the pictures our CHOCO is now happy with our family and we are just in love with him. We are really sure we did the right choice getting the dog from you, he's healthy, smart,, gorgeous, just the perfect dog we were looking for. Many many thanks to all of you!!! Monica, Andreas, Matthias & Thomas Kroiss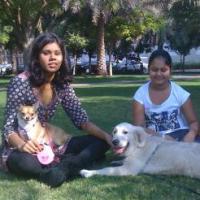 Hi Eddie, I wanted to share with you Dusty's pics one month later.He has a wonderful temperament with both animals and children. We are very happy with him. Thank you very much, Best regardsLouella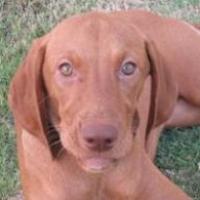 Dear Eddie, Just to let you know that our little Shyla (alias Ari) arrived safely in Dubai. She is a wonderful puppy with lots of affection to share, very willing to learn and on top of it very beautiful and stole our heart instantly. We really couldn't be happier with our new addition and would like to extend our sincere thanks to you and your team for all your help and professionalism. As per the requirements, we went to see […]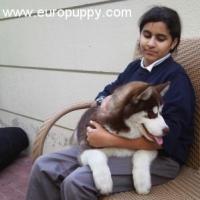 Hi Eddie, Sorry for the delay! Drake is doing fine and my daughter really adores him.He is still a little confused, but he is settling in. I have attached three pictures and will forward more when the chance arises. Best Regards,George
Adoptieren Sie von Euro Puppy, um Ihren Traumwelpen zu haben
und Ihr Leben zu vervollständigen.