Euro Puppy Reviews
We have more fantastic, and fun reviews on our Facebook Page and the Euro Puppy Club on Facebook. Have a look now at our most recent photos, videos and stories sent to us by Euro Puppy dog owners; loving life with their Euro puppy.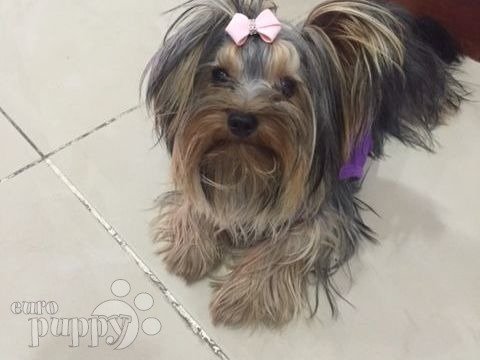 Dear Akos, Bella turns 1 today and my kids are excited to celebrate it, they got for her many different kinds of treats so she can enjoy. She is fully house trained and extremely smart, she knows us by our names, she knows when the kids get back from school, she barks when the mobile phone rings or when the bell rings as an alert, and she still doesn't like to shower lol! She's so cute and so smart! Have […]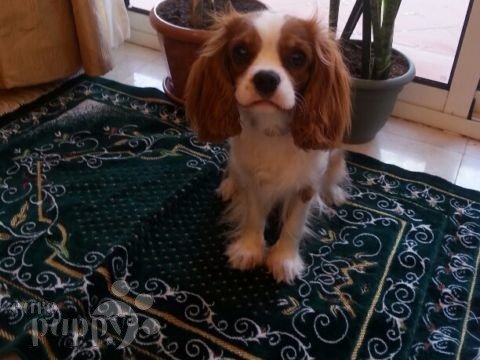 Hi Akos, Here is a photo of our gorgeous girl on her birthday. She is our dream dog! Sweet and gentle with our kids, smart and easy to train. We love her so much! Thanks for all your help in bringing her to us! Best, Caron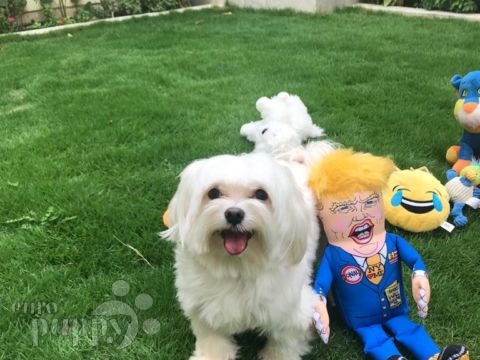 Hello Lasheika, Thank you for your email. Showman is fine and add to our life the happiness, really I can't describe how we appreciate Euro Puppy. Millions thanks for this gift. I attached some photos for. showman. Best Regards Khalid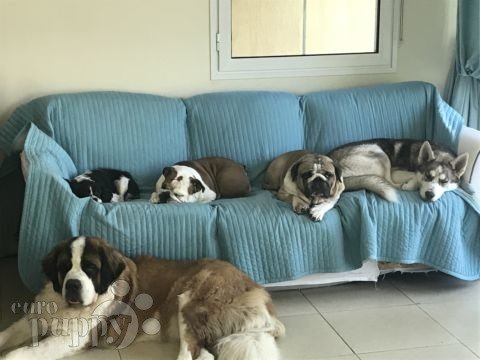 Hi there, Thank you so much for sending him. Here he is with all his brothers and sisters. He is a mummy's boy and only walks with me, I love him and he is very special boy. Called Bodhi now as my baby Buddha. Wonderful boy. Nicola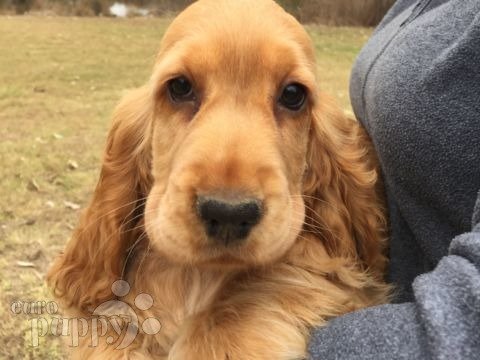 Hi Akos, I thought I would send you this photo of Beckhams son he's going overseas next week thought his breeder might be interested in what kind of puppy her little Beckham produces. certainly stunning puppies pictured with Karen nursing him thank her so much for our lovely Beckham. Thanks. Jan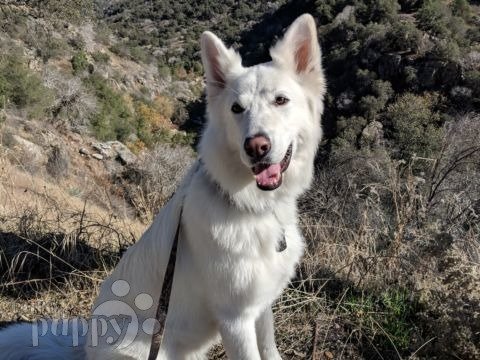 Thank you very much for the birthday wishes!! He is doing fantastic! He is an amazing dog and my buddy all day every day being my service dog. We couldn't have asked for a better pup. Thank you so much!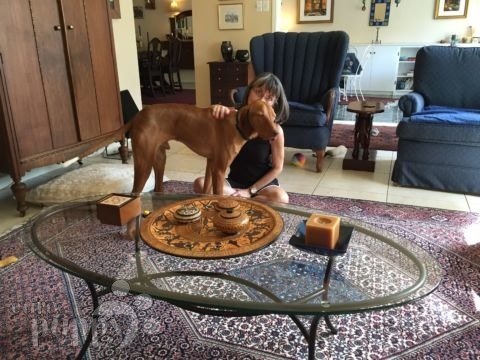 Hi Steve, Oh my goodness! Riley is such a wonderful dog. He has been with us just one day now and he is amazingly already settled in to the "family". He is so sweet and eager to please. He is full of energy, playful, but gentle at the same time. He has met all the neighbors, kids, adults, and dogs and been a friendly good boy with all of them. He loves his long walks with me, and is learning […]
Adopt from Euro Puppy to have your very own dream puppy
that will complete your life!