Referencias de Euro Puppy
We have more fantastic, and fun reviews on our Facebook Page and the Euro Puppy Club on Facebook. Have a look now at our most recent photos, videos and stories sent to us by Euro Puppy dog owners; loving life with their Euro puppy.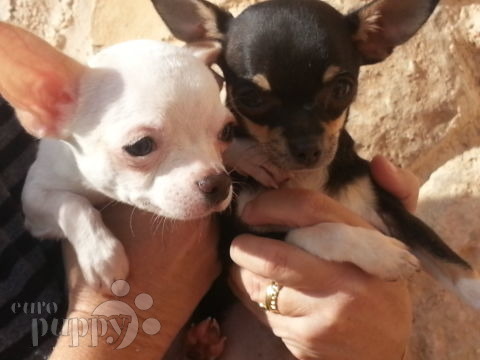 Dear Steve Can't believe our little Chihauhau have only been with us for 2 months. They slotted into our family life, including getting along with the kitten, with no trouble at all. Can't imagine coming home to a more enthusiastic welcome is possible, they just love us all so much. A huge thank-you to all the Europuppy Staff for helping to bring them to us and to their breeders for doing such a great job. Sending love licks and wags […]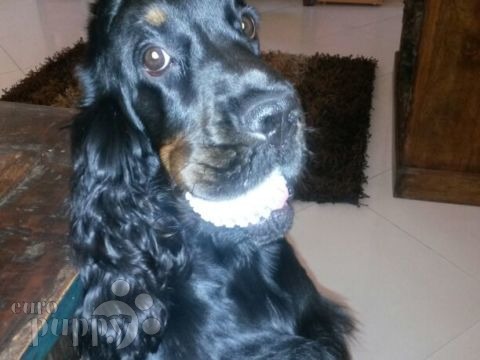 Hi Steve, Just wanted to send u some pictures of George (named Forest when u sent him last year). He is absolutely stunning, has the best personality, very obedient and the talk of the town! Kind regards Annie McDonald (Dubai) PS as you can see, he loves his ball !!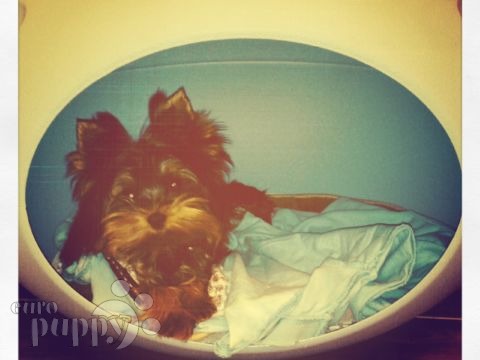 Dear All, Hope this email finds you well. I wanted to thank you again for the amazing addition to our family. Mojito is an amazing boy. He's very energetic, friendly, lovable, & extremely playful. Everyone that met him has fallen in love with him. Kindly note that I referred various people to your website. Attached is a picture I just took, you may share it on your website with my comments. Happy holidays!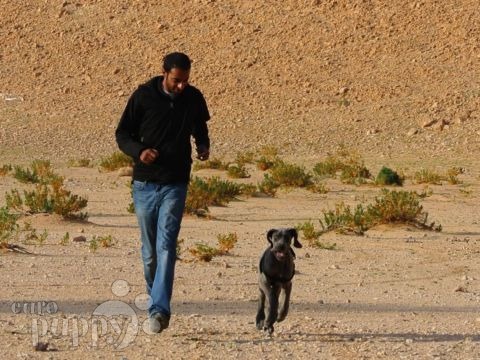 Hello Eddie & Steve, Season greetings, I have attached pics of my super star puppy Kane. What a brilliant smart boy he turned out to be. Four months old and already a giant! Thanks for giving me a great dog yet again guys.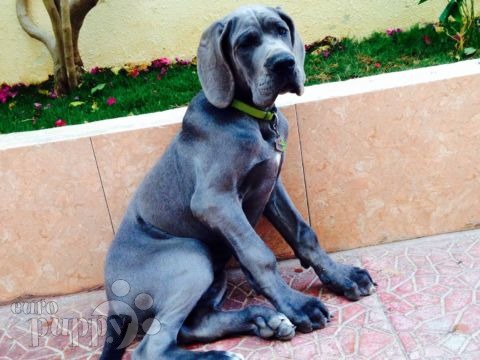 Hi Steve, Sorry for taking a long time to update you. So Giyon now called Kane has arrived. He is absolutely brilliant. I have attached some photos of Kane for you. Is he the first dane you sent to Saudi? Thanks again Steve. I couldn't be happier with my new puppy.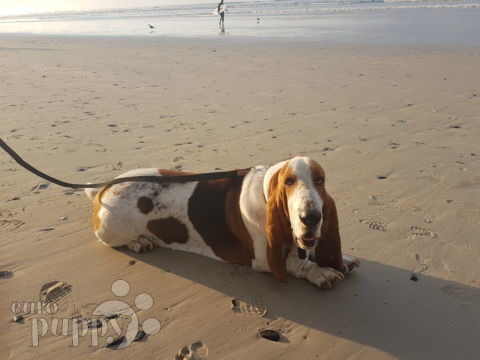 Hi there Lasheika, Thank you so much for the birthday wishes. We renamed Fair Play, Bailey. He is doing great and is a very well travelled doggie! His first aeroplane flight at the age of just over four months old was from Budapest to Luxembourg. We then relocated to Cape Town, South Africa from there. Bailey flew too. From Cape Town he had another flight to Malaysia and after that was done, back to Cape Town again where we are […]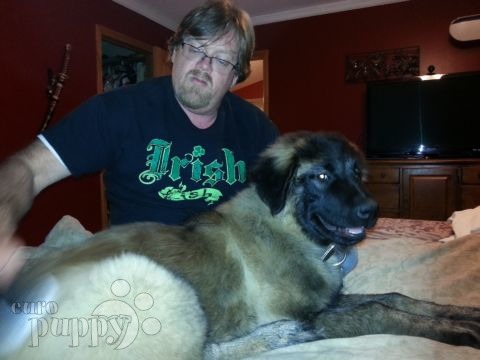 We are soooo happy with Damien! This picture is him at 4 months old, growing quickly and loving his brushings :) he is so loving and the perfect addition to our family! Thank you guys so much! We will be in touch soon to go through Europuppy.com again :) Heather and David Baldwin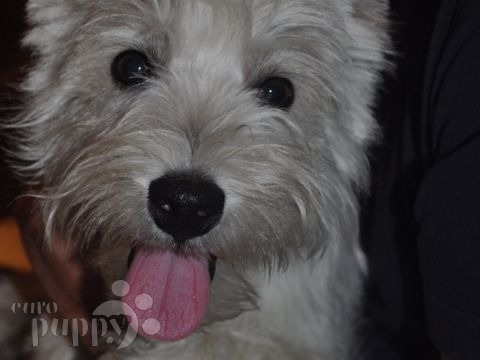 Hi Steve, As promised I am attatching a few photos of Moon aka Teddy – he is settling brilliantly. Thought the breeder would like to see him now! He is certainly loving the Muscat heat and enjoys the sunshine! Have already told a friend to ask for you she would also like one! Kind regards. Melanie.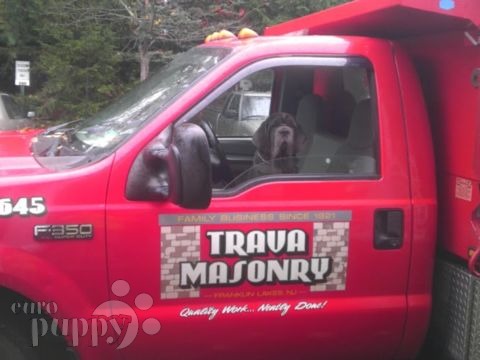 Steve, Great work and thanks for everything, we love our new girl. Roma Trava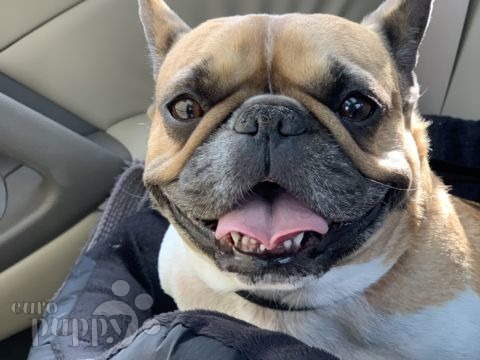 Hello Lasheika Thank you for your birthday wishes for Tilly Mignon (as she is now known). Attached are a couple of photos of Tilly. The second photo is Tilly with her new sister, Cleo. Best regards, Nicole and Tilly
Compra con Euro Puppy para que tengas el cachorro de tu sueños
para completar tu vida!