Referencias de Euro Puppy
We have more fantastic, and fun reviews on our Facebook Page and the Euro Puppy Club on Facebook. Have a look now at our most recent photos, videos and stories sent to us by Euro Puppy dog owners; loving life with their Euro puppy.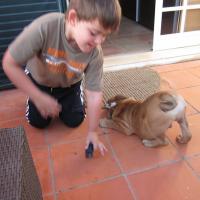 Dear Eddie, me and my family want to thank you and your team for our wonderful puppy, Elvis.As you can see by the pictures, we are so happy and proud to have him! We trully love him! Thank you for all your help and congratulations for the extraordinary service you provide.We have already been to the VET and he is a healthy baby! Thank you!!! Sonia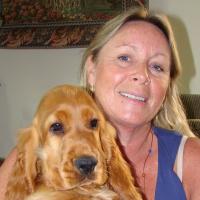 Hi guys Checkers arrived last night he was fine except for a cut across thebridge of his nose with some fur missing otherwise he was full of beans andkept us up until 2am and woke again at 4. I feel like a new mum again!! Heis beautiful though!! A big thanks to all the team and I will send some picstomorrow when I have caught up on my sleep! Thanks again! Carol Wagner Please read below Carol's email to an […]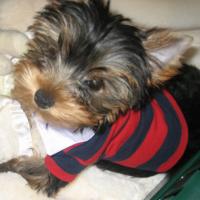 Hello Eddie, I hope all is well with you and once again thank you very much. He is very happy and healthy although his bravery nearly resulted in a broken leg yesterday so we are watching him very carefully. He thinks he can fly! We have attached some pictures of him and I will send you a reference to use for your website. His pad training is comming along superbly and after a couple of mistakes hes doing very well. […]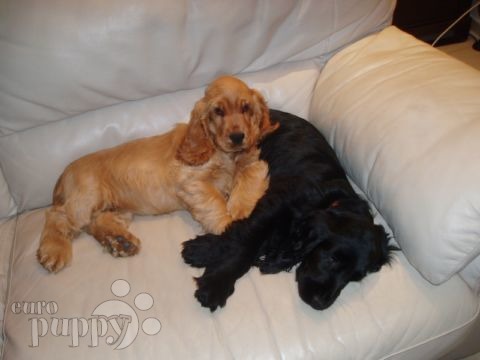 Eddie, I just wanted to let you know we received both of them and they are still exploring and very excited. Our children were out of their skins with happiness. Oracle is a real little busy body and Halle Berry is very lovable and loves to cuddle. Thank you once again for all your assistance. I'll send some pictures soon. Eunice
Eddie, I wanted to share a picture of Thor (Rocco) with you. He wears teams jerseys to my daughter's soccer games. He is awesome and we are so happy he is a part of our family. Thank you for all of your help. Sincerely, Tina Crowley Eddie, Here's another picture of Thor (Rocco). He was just at the vet and is now tipping the scales at 62 lbs. With the size paws he has I think he's on par to […]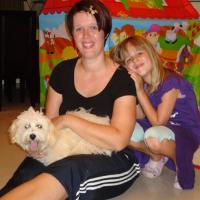 Hi Eddie Sorry for keeping you waiting. I added some pix and hope you like them. Buster is doing so well. His skin condition is under control again. We give him a bath once or twice a week with a special skin shampoo, and that really helped a lot. Maybe it was just a reaction to his new home country. It is a lot hotter and dustier here. So we cross our fingers that it will not come back. Buster […]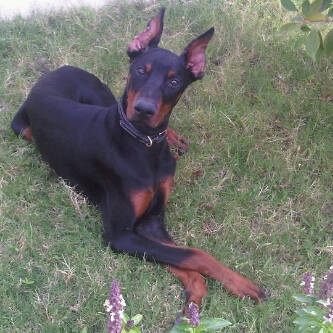 Dear Eddie, I wish that you are doing great and enjoying the beginning of this new year. I really miss emailing you ;) Well, I wanted to share with you a few photos of McCoy as he is nearly 8 months. He is extra Hyper and full of power and for sure so handsome. Enjoy the photos dear friend. Until we chat again, take care, Ghadah Doha, Qatar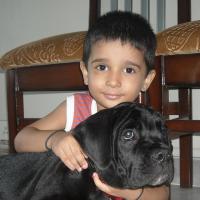 Hi Eddie, We got our Cane Corso puppy on the night of 22nd July 2010, after he had a long flight. He is a great looking pup and very playful. My kid and he are playing like buddies although he's been with us for only a day. We didn't expect him to be so big at just 10 weeks, he going to be a huge dog. We have named him "Masimo" (Italian: meaning Greatest). So we just need to be […]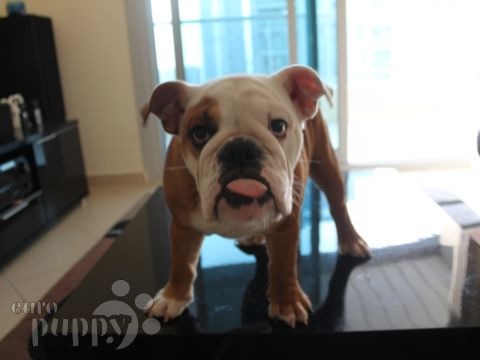 hi eddie, i was just wondering what it meant, Abby(now called lazy) is the most gorgeous bulldog you will ever see, she is happy health and around 17 kilos now, people stop yz in the street when she walks by and she already has been asked for breeding services. we love her so much, i have also recommended europuppy to my friends, one already bought from you a beagle(harmony) her name is monique from egypt, i am sure you will […]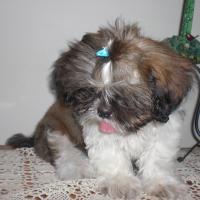 Dear Eddie, I just wanted to thank you for everything. Aomori is now at home and greets you from his new bed and star-shaped pillow!!! He also visited the vet and everything is fine…Thank you so much for everything!!We will be sending you pictures soon to have it on your website if you wish to! Alitsia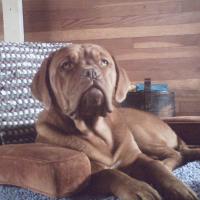 Hi Eddie, I bought a Dogue de Bordeaux puppy last July, if you remember. I just want to know how soon I'm going to get them. I want to show a picture of her, and if you talk to her people, tell them we love her so much and I'm so pleased with my choice. Candy
Compra con Euro Puppy para que tengas el cachorro de tu sueños
para completar tu vida!