Euro Puppy Reviews
We have more fantastic, and fun reviews on our Facebook Page and the Euro Puppy Club on Facebook. Have a look now at our most recent photos, videos and stories sent to us by Euro Puppy dog owners; loving life with their Euro puppy.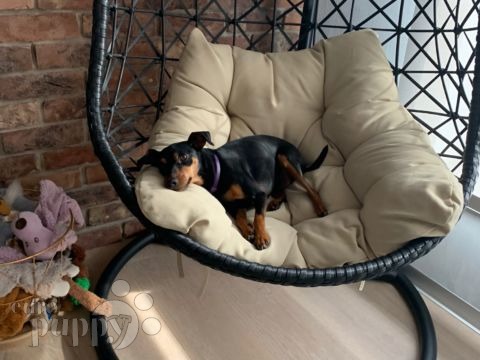 Hello! Thanks for your greetings! The Birthday girl is residing in Moscow at the moment and is lively, energetic doggy, as she always was. She likes to model. She has her minpin brother who is older and one younger, but big rescue pup to keep her company. She is a character: manipulating people, who are vulnerable to cuteness and bossing around the older minpin and much bigger doggy too  When she wants the attention, she can keep barking until her […]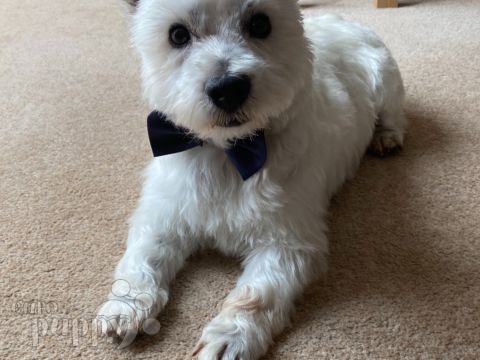 Hi Shane! We renamed Slow to Buffy as there is nothing slow about him, :) Yes, I've had this beautiful pup 8 years now. He's wonderful. We love him to bits. Here's a photo, Thanks Kim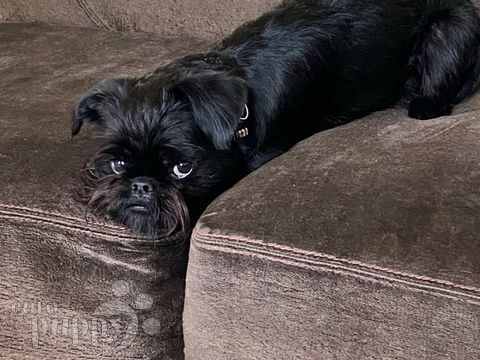 Hi there – Thanks for the mail. Yes – it was Niagara's 1st birthday yesterday. He was given lots of treats. We immediately bonded when he arrived – and I am VERY VERY happy with him. He is such a special dog (not just because he's mine!) He really is lovely. The Breeders did a great job I think – as he has such a gentle and sociable temperament. He's already made lots of new friends (furry and human) in […]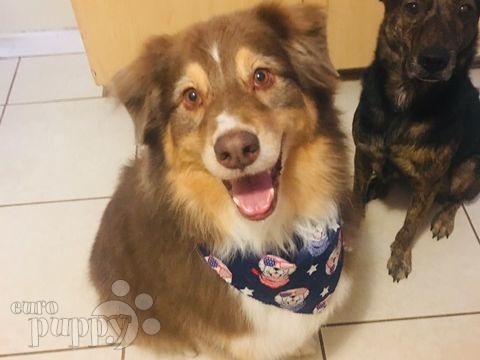 Hello! Thank you for the Happy Birthday from Euro Puppy. Nuky is doing great. He has two brothers that he loves to play with and hunt lizards in our backyard here in Florida. Nuky is still full of life and his personality has evolved SO much since he was a wee pup. He's found a new appreciation for long rubs and LOVES being groomed. He enjoys exercising with Keith by pulling him around the block when Keith puts on his […]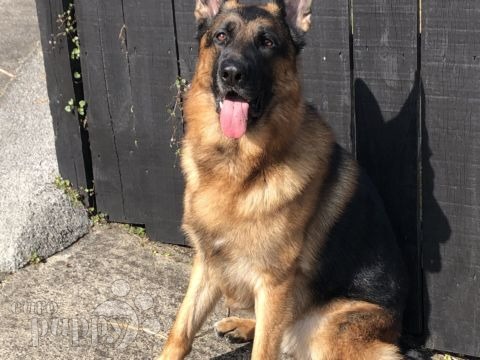 Hi Shane, Thank you very much for sending in your wishes! Jax is a lucky boy indeed. We have moved to New Zealand this year and Jax is loving the peaceful environment, open fields to run around and innumerable beaches to play at. It has become a tradition for us to have a fun beach day on his birthday and we did it this year as well. I have attached his latest beach photo, a video of he enjoying his […]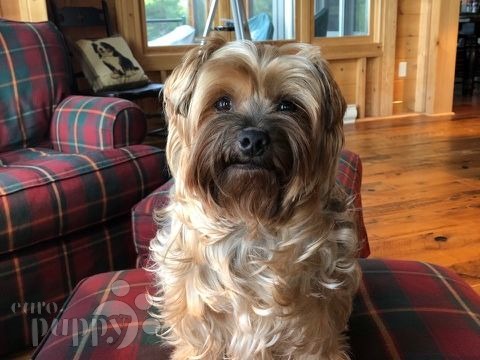 Hi Shane, So nice to hear from Europuppy. I have attached 2 photos of Crumpet and 1 photo of Crumpet with her 2 other Europuppy siblings. Sandy (Kerianna) is a Havanese and was born June 30, 2009. Frodo (Junior) is also a Havanese and was born August 16, 2010. We bought all 3 of our Europuppies while living in Doha, Qatar and have since repatriated back to Canada. Our dogs are all really healthy and doing fine. Kind regards, Dana […]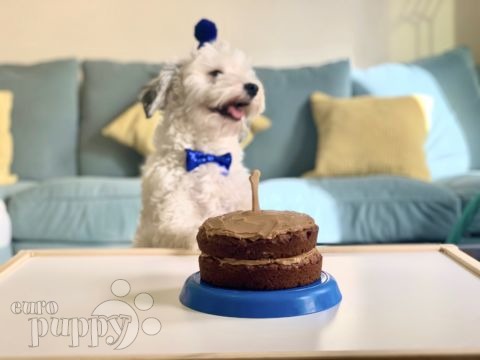 Hi Shane We had a little party for Caramel today and made him a cake. He has been so great with our daughter and now with our new son as well. He's a sweetheart. He's doing well and is happy and healthy. We absolutely love him.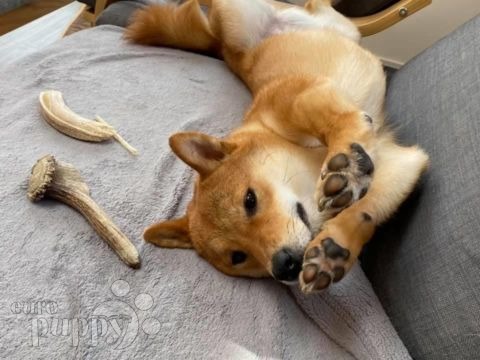 Hi Shane, Team, Hope this email finds you well. Many thanks for your message, very thoughtful of you, and thanks for the birthday wishes on behalf of Kyoto. Of course, we do remember the moment we first saw Kyoto! A moment we never forget. She's been very well, although been through a couple of changes in the past couple of months. Nothing to worry about, we have recently moved to another city. So new home, new vet, but less friends […]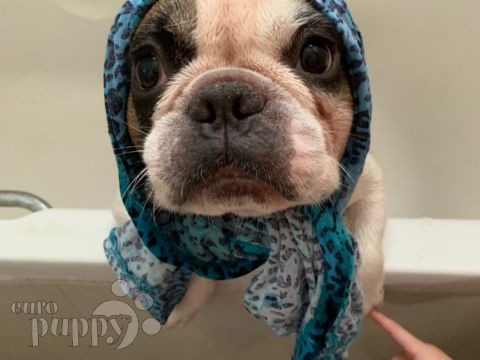 Hello Bullet is happy and healthy. He made his way to Canada and is living with my son, as we had bought Bullet for him and when he moved from Qatar he really missed him. He is much loved. He sleeps with my son every day and has 2 doggy friends. He is missed by my other sons here in Qatar. He is so full of personality and is the most amazing dog I have ever had. Kind Regards,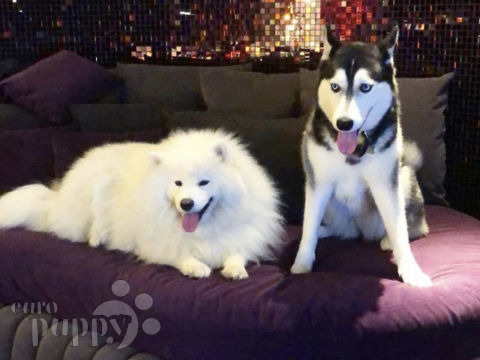 Hi Shane! Thanks for the lovely birthday wishes! My god she's grown up so much, Time flies eh! Sasha is doing wonderful 😬 We will celebrate her birthday today with a doggy party and lots of doggy cakes and treats. I've attached some photos and videos for your pleasure :) thanks again for getting in touch!
Adopt from Euro Puppy to have your very own dream puppy
that will complete your life!