Referencias de Euro Puppy
We have more fantastic, and fun reviews on our Facebook Page and the Euro Puppy Club on Facebook. Have a look now at our most recent photos, videos and stories sent to us by Euro Puppy dog owners; loving life with their Euro puppy.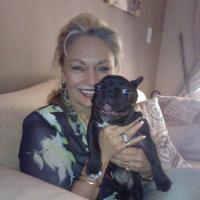 Hi Eddie, Thanks you for my little Frenchie, he is more that what I expected. He is just gorgeous Haven't stopped playing. Altha, Pretoria, South Africa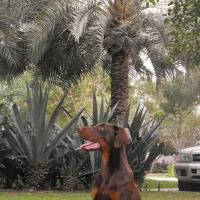 Hi Ed, I have attached few photos for Ceasar, wish that u will like them. regards Amr Eddie the new Ceasar :D could you recognize him? hope u and ur team are well :) just wanted to share it with you :D Amr, Dubai, UAE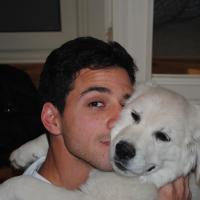 Dear Europuppy and Egypuppy, Lana ( Santa Paws ) is the sleeping beauty and then later taking a bath in the garden at Sokhna. The little rascal is Simba (Bailey). Each and everyone of us just love them. They have brought a lot of joy and happiness to our lives..and a lot of WORK. Love and miss you all Sherifa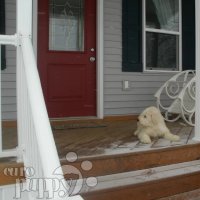 Hi Eddie, As you know, my husband and I have wanted a Komondor for years. We had looked and looked, and they were not easy to find. I finally learned about Europuppy. It was at first scary to think about getting a dog from another country, but I quickly learned that I could trust your company from your prompt service. Every question that I had, you responded to right away. You made the whole process so easy so I could […]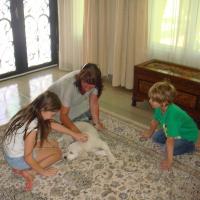 Hi Eddie, Montanna (now called Bonnie). We are from Scotland and scottish for beautiful is the word "bonnie") is here and we are absolutely DELIGHTED!!!!!!!!!!!!!!!!!!!!!!!!!!!!!!!!!!! She is incredibly beautiful and has settled in perfectly. Our daughter's (Samantha) face when she saw her on Friday, was one of my favorite moments ever. Samantha actually cried with happiness – she has never done that before and laughing "this is the best day of my life". Samantha has just played and played and […]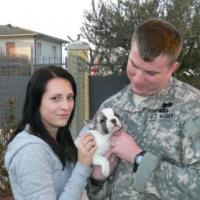 Eddie, Very great puppy he is addapting well in our family. Thanks for all your help we will send pics as soon as we can. Mike and Agi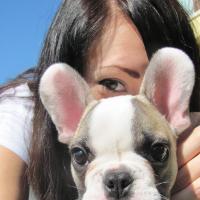 Eddie, Sorry we took so long with the Pics. Dexter has been a nice edition to our family. He is a very fun and loving puppy. He has many friends one of his dog friends is a American Bully, unfortunately their pictures wouldn't upload. He's really great with kids and just an awesome dog to have. Everybody really admires him and everyone is in love with him and his colors.Agi, Dexter, and I couldn't be happier :D V/R Michael,Agi, & […]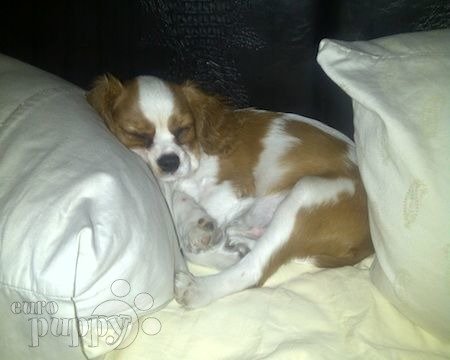 Hi Eddie, I just wanted to let you know that Alfie is getting on really well here with us, especially our pug Nelson… They both play constantly! He is being extremely spoilt and sleeps up in the bed with us every night between the pillows. I have attached a couple of pictures for you and will send some more soon. Many thanks, Amy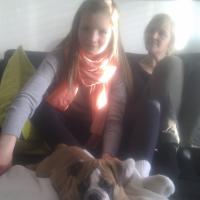 Hi Euro puppy team Sorry it took so long sending pictures, Eddie or Rolex as you now him, is doing great. hes fantastic, and makes our day every day… thank you once again, you done perfect. be free to use us as contacts, if we can help you at anyway.. Best regards Nikola and Julie, Denmark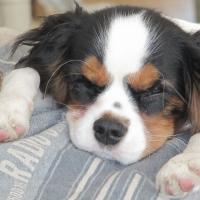 Zippy is GREAT! We're having a lot of fun with him. He is the best thing that happen to us. You can find some recent pictures of him. Thank you so much for this wonderful puppy! I will recommend Euro Puppy to everyone with great pleasure! Best regards, Maja Peković, Fürth, Germany
Compra con Euro Puppy para que tengas el cachorro de tu sueños
para completar tu vida!