Euro Puppy Reviews
We have more fantastic, and fun reviews on our Facebook Page and the Euro Puppy Club on Facebook. Have a look now at our most recent photos, videos and stories sent to us by Euro Puppy dog owners; loving life with their Euro puppy.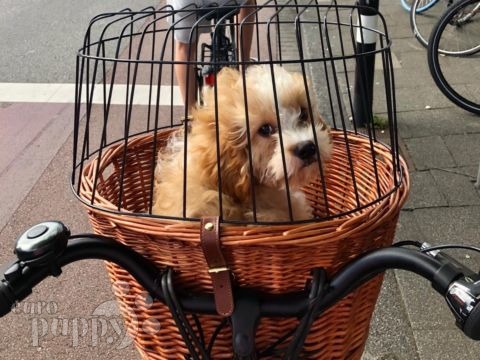 Dear Gina and Gabor, We cannot thank you guys enough for bringing Maximus into our home and our hearts. He is now called Bo. He is the most beautiful puppy we have ever seen. So adorable, smart, full of energy, playful, but gentle at the same time. We really could not be more pleased with him. He is enjoying being with a big family full of love towards him. He is definitely the most handsome guy here, at the sandy beaches […]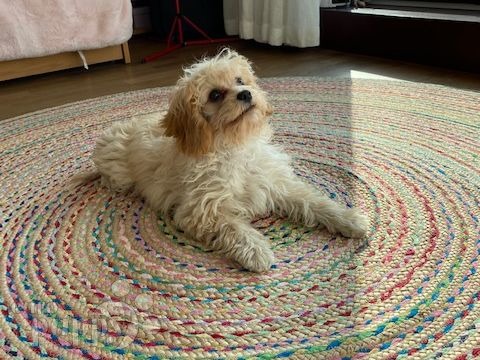 Dear Gàbor and Gina, Thank you for your email last week. I'm sorry I've taken so long to reply, but little Chewbacca is keeping us all busy . I wanted to write to you both to thank you for all the help you have given us since we contacted you about buying our puppy. You have both been fantastic and the level of service you have provided us with, has been exceptional. Gina was always so quick to respond to any […]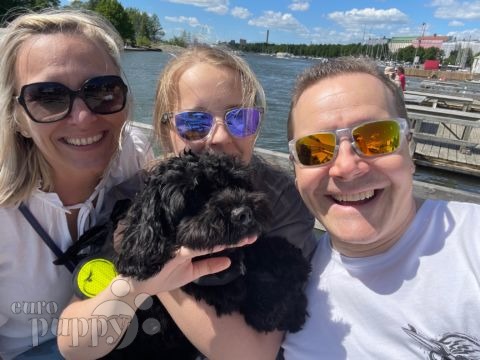 Dear Shane, Thank you for your birthday wishes to our Miki!! In short way saying, we could not ask for better puppy. Whole family adores him!! We could not imagine life without him!! His face of kindness softness.. his barking (which we are working on to reduce) everything we love about him!!  He loves to play with balls.. bigger better outside loves running, but at home he sleeps a bit. He travels in car often (daily) and slowly getting use to […]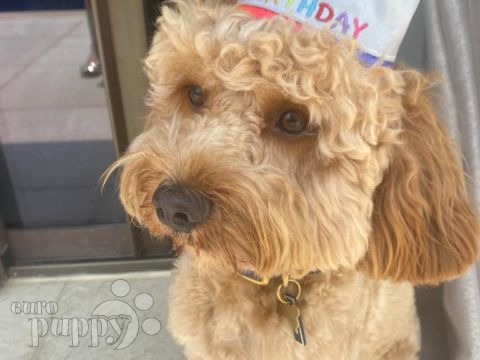 Thank You for Bo's Birthday wishes. He is being very spoilt today as you can see from the photos. He truly is an absolutely gorgeous pet. He is very loving, very obedient and been easy to train. Bo is very loved by everyone and even has his own instagram account: bo_thecavapoo_ People regularly comment on how gorgeous his coat is and how handsome he is. Whilst being larger than we had expected, we are delighted with him and can't imagine […]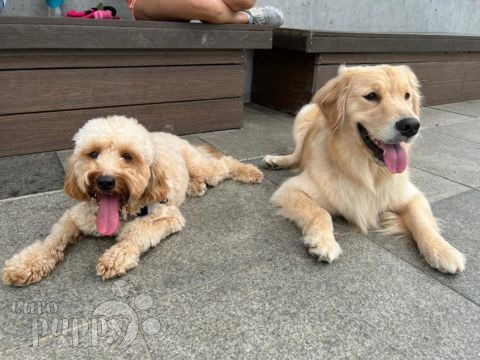 Hi! He has been great! We are really happy with how he has developed. He was really shy for the first few months. Very protective (or scared) of new people entering the home. Now, he is so playful! He will take his ball to friends who visit our home, sit and wait for them to throw the ball for him to fetch! He is more affectionate than we imagined. Mornings, we wake up as he comes to our bedroom licking […]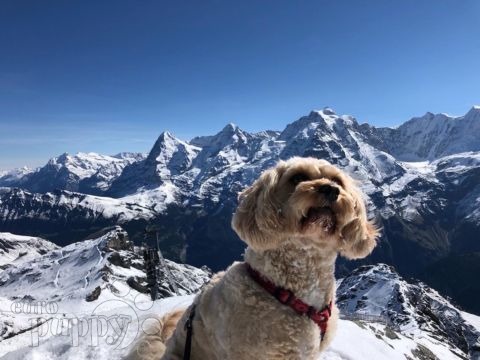 Dear Shane, This is Murphy now, formerly Romeo. He is a wonderful, gentle and loving little dog. He has a great life and loves running around in the forest !!   Kind regards Jan Anderson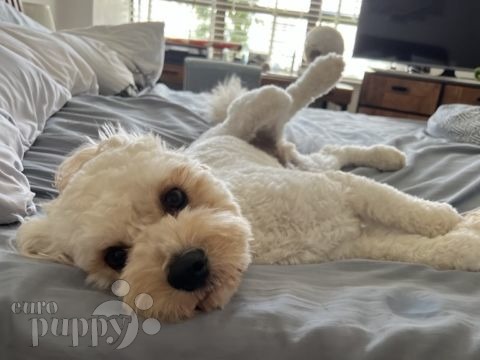 Hi Shane, So good to hear from you. And AMAZING how you remember today is his 1st Birthday! He is going to have Steak tonight with a candle to blow out. Funny enough, I was going to message you guys today, as I wanted to share with you all at Euro Pup and Otis (First Mama/Papa – breeder/trainer) pictures. And am super happy for you to also share it on Facebook. Otis is the Love of our lives. Just a few […]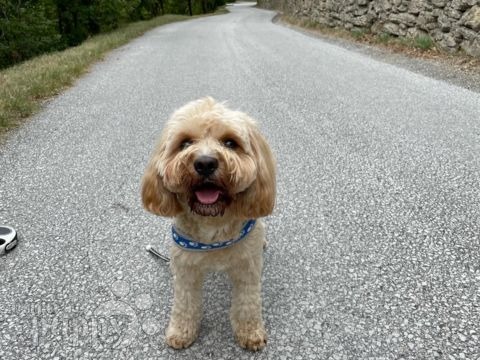 Hi Shane, Bailey says Thank You and is enjoying his Birthday. He is celebrating with a long walk and a special dog Birthday Biscuit. Seen in the picture below. He is a wonderful dog, extremely friendly and very calm. Although also can get very excited when it's time for one of his favourite Chicken Chews. There are also a few other pictures from over the last year which you can share with the breeder. Best Regards Mary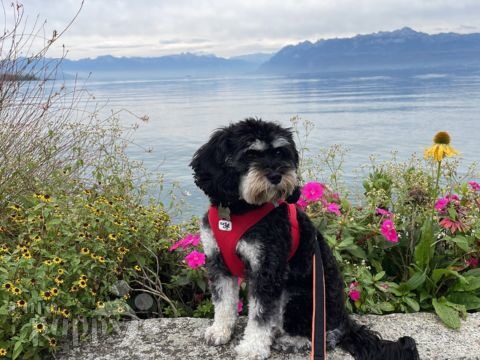 Good morning Shane, Yes we are excited to celebrate Guinness' birthday today! We renamed her after we got her because of her colors. She is happy and healthy and has been to Spain and the United States in the last year. She loves her walks next to the lake in Switzerland and she also enjoys learning about snow and chasing her ball. We have loved every minute with her! She even walked with us in our wedding. Her Instagram handle is […]
Adopt from Euro Puppy to have your very own dream puppy
that will complete your life!