Euro Puppys Referenzen
We have more fantastic, and fun reviews on our Facebook Page and the Euro Puppy Club on Facebook. Have a look now at our most recent photos, videos and stories sent to us by Euro Puppy dog owners; loving life with their Euro puppy.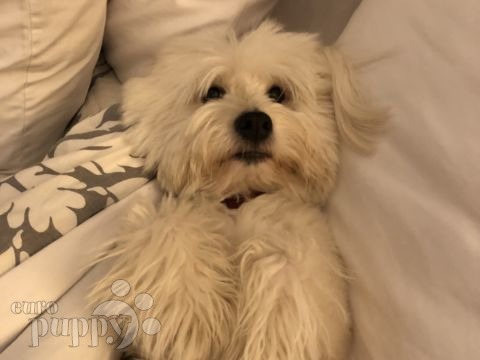 Hi Lasheikha, Gnocchi is the most good natured, happy, loving, smart and playful dog. She is fantastic with kids and other dogs, a great companion to me (her mom), and very social with people in general. She is an absolute joy to have as a part of our family. We couldn't be happier. Here are a few recent photos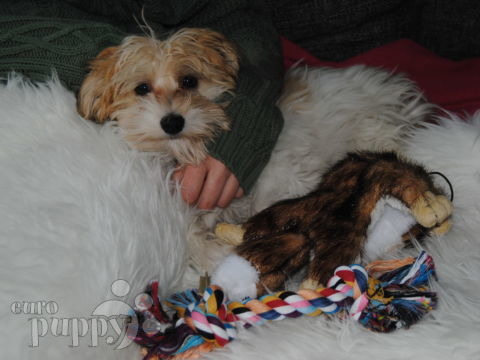 Dear Steve She is well arrived yesterday morning. Beautiful girl, we love her already. We have called her Billie J She is calm and feel at home. Slept all night. Today she played in the snow in the garden, joyful Thank you. I am so relived and can finally relax. Many thanks for you clam reassurances. Kindly regards Jorunn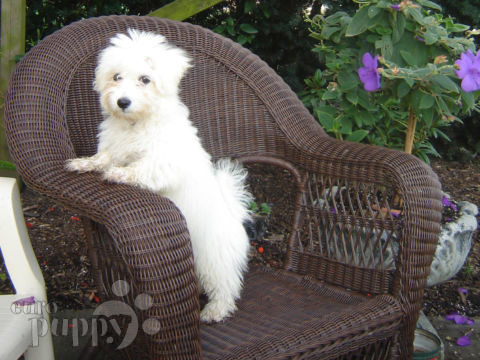 Hello Eddie: I just want to give you a quick up-date about Loyale the Coton du Tulear puppy sent end of August, the 24th I think. She is doing very well and I am impressed about how socialized she is. Please thank the breeder as she has a wonderful disposition and we all just love her. Even my husband and twenty-three year old son are often on the floor playing with her which I would not have thought they would […]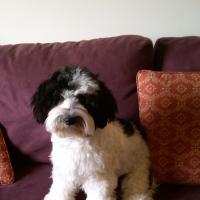 HI Eddie. Hope all is ok with you. I have attached a picture of Roxxie- she is absolutely gorgeous – a little monkey!!. We are looking to have another female Coton but in beige and white this time to be delivered in July 16th ish. Can you please look for one for us. Thank you and best regards Barbara, Dubai, UAE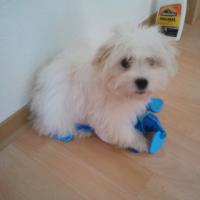 Hi Eddie, just wanted to share some pictures with you… Romeo is doing great, it took him about two days to warm up to the family, but he loves to play and chase me arround a tree we have in our fron yard. Lol Well ill continue to send more pictures Marisol, Filderstadt Bonlanden, Germany Just sendind an update on Romeo. He is spoiled, he has adapted great to our family, even to our cats. And he lives playing with […]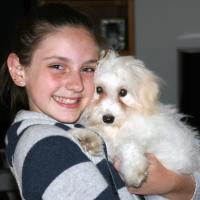 Hi Eddie, Just want to let you know so you can let Erika know that the little Coton girl is here safe and sound. There were no problems with her traveling. Please let Erika know that I am very very pleased with the girl! and thank her for giving up this little girl to me. I appreciate that Erika is happy with me to trust me with one of her best. Now, I want to thank you for all your […]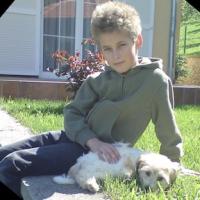 Dear Eddie, Please be so kind to forward those Ilda photos to their previous owners, to ensure them that she is in good environment now. We are very satisfied with your services and your professionalism, and we will recommend your site to any person interested to obtain a puppy in Croatia. Please be so kind to send us the International Pedigree at your earliest convenience. The mail address is the same as the delivery address previously sent to you. Best […]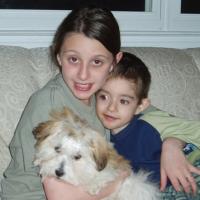 Hello, I attached some pictures of Phoebe and the kids. There is one of her and my other coton also. They love to cuddle together. Thank you for her. She is such a sweet girl. She has grown very attached to me and me to her. She follows me everywhere. Everytime I look down, there she is looking up at me. We will keep you updated on her happy long long long life. Thanks again. Antoinette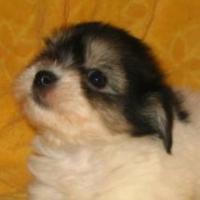 Dear Sandor, Our wonderful Brooklyn (coton de tulear) arrived safe to Boston yesterday evening. Her health checked out just fine at her vet appointment today. She is one beautiful puppy girl. I can't move more than two feet without someone stopping to compliment her and want to know all kinds of information. Some ask if she is for sale! (No is the answer) She is a stopper or super model should I say? Once again Frank and are happy to […]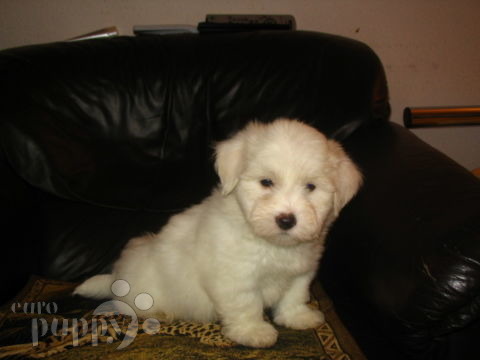 Dear Monika, I can't tell you how pleased I am with Isabella. She did so well after such a long trip, it's amazing. Although she was very tired, she was very accepting of her new family and her new surroundings. Today she is perking up and running around with her new brother, our Black Russian. Isabella is absolutely beautiful and the sweetest thing. She passed at the Vet with Flying colors. He was very impressed with her as we all […]
Adaptieren Sie von Euro Puppy, um Sie Ihren Traumwelpen zu haben,
damit Ihr Leben zu ergänzen!