Euro Puppys Referenzen
We have more fantastic, and fun reviews on our Facebook Page and the Euro Puppy Club on Facebook. Have a look now at our most recent photos, videos and stories sent to us by Euro Puppy dog owners; loving life with their Euro puppy.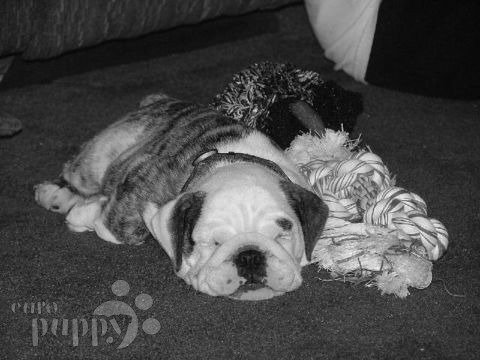 Dear Sandor,What can we say . . . I don't think words can describe how happy we are with Titan (now know as Oodles of Noodles – "Noodles" for short)! He got an excellent bill of health from the vet today and his compliments on Noodles, without us even asking, were enthusiastic. Other than the upset tummy, he is in excellent health. Do we need to send anything else at this time? Pictures will follow soon – we are sending […]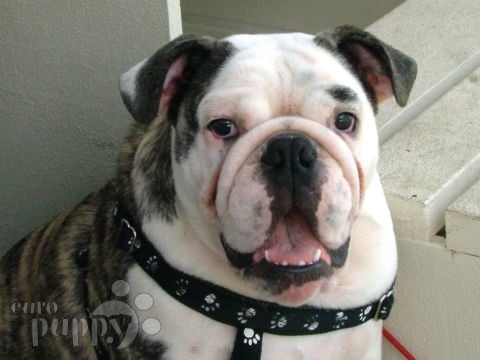 Dear Sandor, Sorry it has taken so long to further update you on Noodles! He is wonderful! It has been an unbelievable year and a half – three hurricanes and a year living in 120 sq.ft. trailer with a rambunctious puppy and a cat. Noodles is finally slowing down and enjoying having a house to run around. Thank you so much for convincing us it was safe to buy him off the internet and please know that we look for […]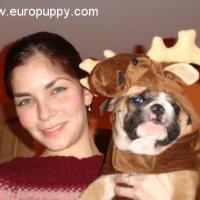 Dear Sandor, Here are some updated pictures of our little Kentucky, who we now call frankie. He is a healthy 17 lbs. He is so good, I am so glad we found him through you. I work as a nurse and he loves to visit with my patients. We are even considering making him a therapy dog. He is just so good natured and calm. He is joy to our lives full with personality and character. Thank you again for […]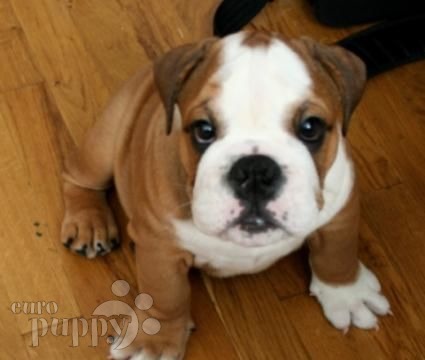 Hi Eddie, I sent you a message when I attached the photos but I guess it didn't go through. We just wrote because we wanted to thank you for all the help you've given us in getting the bulldog. We had taken him to the vet last week and she said that he was the perfect bulldog standard and very healthy. She even congratulated us in getting him. Whenever we walk down the street people often stop us and comment […]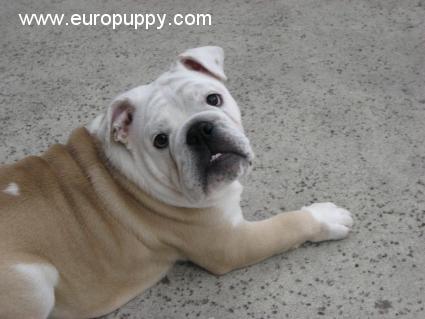 Hi Eddie We've had MacGyver (Liam) for a couple of months now and we could not be happier. He's the best dog in the world and we could not have asked for anything more. He is the perfect companion and everyone loves him when we take him out. We just wanted to thank you for helping us with everything. Thanks, Danielle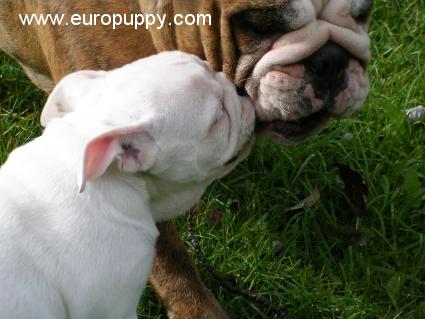 Hi Eddie, After her long journey, Crystal arrived in Boston safely. She came out of her kennel a little shaky, but quickly responded to all of the attention she received from me, my husband, and our dog Stella. She curled up on my lap for the 4 hour car ride home, and once we arrived here at 11pm, she played like crazy until 1 in the morning! I took her to the vet yesterday, and all is well. Thank you […]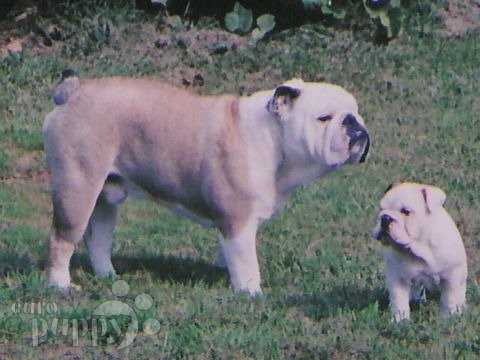 Hi Eddie, I just wanted to pass along some photos of Leopold and Princess and tell how much of joy they have brought us. People ask us where we got these two wonderful puppies and of course we them Euro Puppy! We received a GREAT service. Leopold is a great boy as he puts up with Princess a lot, she takes his toys and even his sleeping mat! Princess does not leave my side and not let Leopold come near […]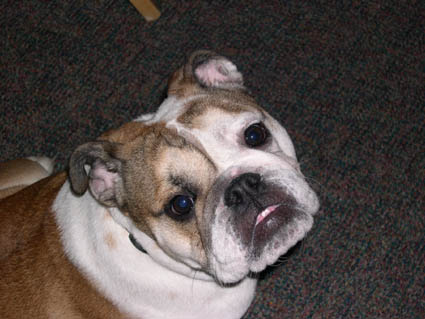 Hi Monika,This is Rachel, from Boston. I bought my puppy Bella from you guys in December and I just wanted to let you know I couldn't be happier with the way things turned out. Everything was smooth in the transaction, and Bella has turned out to be a beautiful dog, although I'm sure everyone says that!When she arrived she was only 9 lbs but she has now grown to about 35lbs. I would recommend you, and everyone at EuroPuppy anytime […]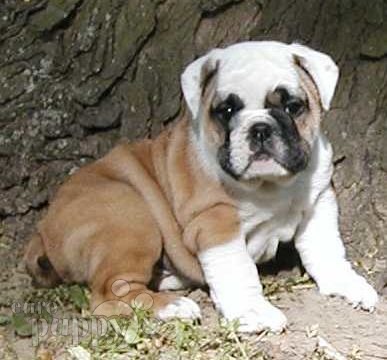 Hi Sandor,Well…it was worth the wait! Chloe is beautiful!She was playful in the car ride home and then very playful all night! The next day she was very sleepy. We took her to the vet and he said that she was very healthy and handelled very well. I am sorry if I doubted you! We are so happy with her. She is the cutest puppy I have ever seen. She has a great loving personality. I took 5 days off […]
Hi Sandor!The video camera is charged and ready for Leo's arrival! I think I am going to have to find a (cheap) digital camera tonight as well. I am about to run out of money!! If Leo is half the puppy we think he is, we would want you to feel free to us as a referral. We could not be more pleased with your professional and sincere responses to our many questions! All the experts tell us to NEVER […]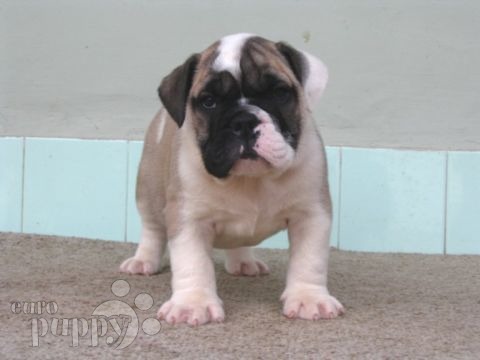 Hi Sandor, Windsor has arrived safely. What a wonderful pup! It does not seem like the plane trip has effected him at all. He is very playful, and I am definitely going to wear him out this evening. I have already been showing him off, and receiving plenty of compliments. I can not get over the size of his paws. I just wanted to personally thank you for making this such an enjoyable experience. I do not think it could […]
Sandor, I must write to you and tell you what a satisfying experience getting a puppy from EuroPuppy has been! I can't remember a time when an entire procedure has run so smoothly. Of course there was a bit of hesitation before I contacted you; I had been warned by several well-meaning friends that I didn't know what I might be getting into! Were they ever wrong!! First of all, I want to express my gratitude to you for my […]
Adaptieren Sie von Euro Puppy, um Sie Ihren Traumwelpen zu haben,
damit Ihr Leben zu ergänzen!