Euro Puppys Referenzen
Wir haben noch mehr fantastische und unterhaltsame Bewertungen auf unserer Facebook-Seite und im Euro Puppy Club auf Facebook. Schauen Sie sich jetzt unsere neuesten Fotos, Videos und Geschichten an, die uns von Euro Puppy-Hundebesitzern zugesandt wurden und die das Leben mit ihrem Euro-Welpen lieben.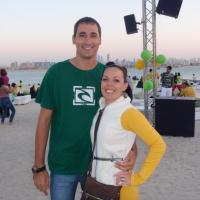 Dear All Hope you are all well and had a great weekend. We finally can send you some qt pictures of our little Lilly (Hungarian Vizsla)! She arrived last week Sat and it was all systems go… she is a little busy body but a real joy! She looks like a little bokkie (a little buck for my English friends). We are really blessed with her, she is still learning all the new sounds and sights but has a lot […]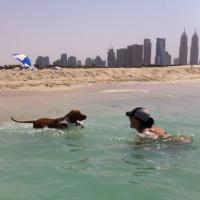 Eddie, We just wanted to say thanks for the great service, support, and professionalism from everyone at Euro Puppy. The whole process could not have been more smooth or hassle free. Hunter is just starting to settle in and is a tremendously quick learner, we couldn't ask for a better dog. Thank you,Nick & Teresa PS I've attached a few pics of his day at the beach today. It's a hundred yards from our back door so this is becoming […]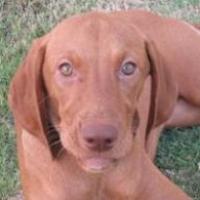 Dear Eddie, Just to let you know that our little Shyla (alias Ari) arrived safely in Dubai. She is a wonderful puppy with lots of affection to share, very willing to learn and on top of it very beautiful and stole our heart instantly. We really couldn't be happier with our new addition and would like to extend our sincere thanks to you and your team for all your help and professionalism. As per the requirements, we went to see […]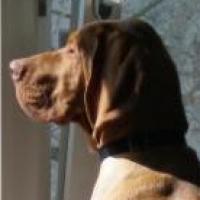 Mr Eddie, Here are some pictures of Hoss (Almos) that we got from yall last December! He is such a good dog! And a very fast learner! He is growing very fast and is now almost 7 months old.He has learned how to fetch sticks and toys. He plays very well with other dogs and is great with children! We love Hoss very much and we are so glad that we have him in our family! Thank you again Jamie […]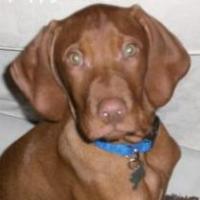 Hi Eddie, Here are a few pictures of Cooper "Hunor" Isaacson. He is a great dog and a quick learner. Like Eric mentioned earlier, he has been potty trained for several weeks. He has learned to sit by the back door when he wants to go out and to wake us up at night when he has to go also. He knows how to fetch and "aus" or drop it when we tell him to. He can sit, shake, platz […]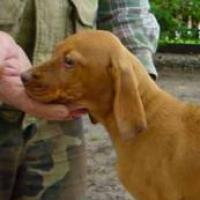 Hi Monika, Your Molly is soooooo adorable. How difficult it must have been to pick her out when she was only 8 days old and then had to wait 8 weeks. BTW, I love the name, Molly. Best of luck with your baby Molly. Lilly Ann is more beautiful than her pics and our two other dogs have accepted her. She is a little shy yet with me but not with the dogs. I think she has jet lag :). […]
Adoptieren Sie von Euro Puppy, um Ihren Traumwelpen zu haben
und Ihr Leben zu vervollständigen.