Euro Puppys Referenzen
We have more fantastic, and fun reviews on our Facebook Page and the Euro Puppy Club on Facebook. Have a look now at our most recent photos, videos and stories sent to us by Euro Puppy dog owners; loving life with their Euro puppy.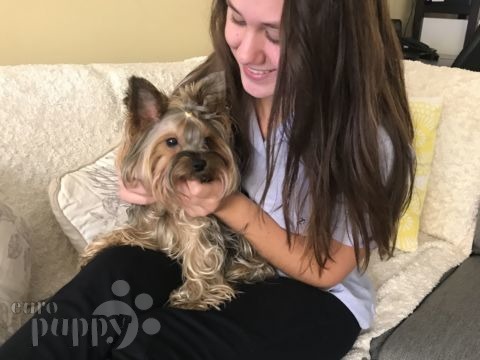 Gracie is having so much fun with us! We love taking care of her and she enjoys playing with her new toys. She also loves to take walks in the park when it's much cooler outside. She is such an amazing and beautiful dog with a wonderful personality! Thank you for the birthday wishes for Gracie, we had a great time yesterday!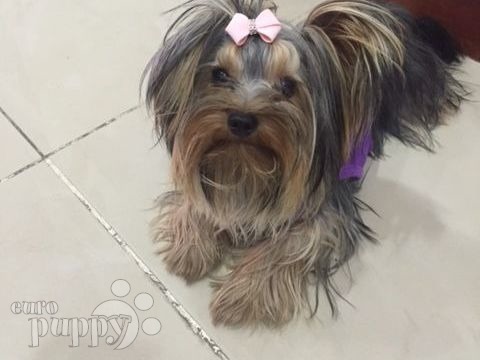 Dear Akos, Bella turns 1 today and my kids are excited to celebrate it, they got for her many different kinds of treats so she can enjoy. She is fully house trained and extremely smart, she knows us by our names, she knows when the kids get back from school, she barks when the mobile phone rings or when the bell rings as an alert, and she still doesn't like to shower lol! She's so cute and so smart! Have […]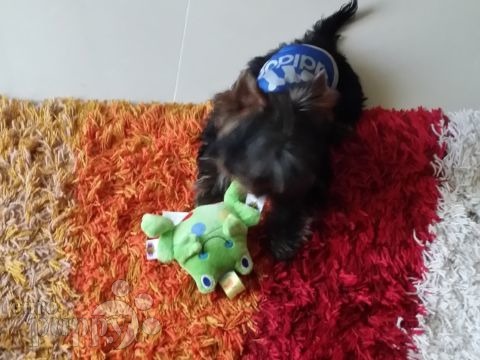 Hey Steve, I got Bash (Micro) today. He is perfect and doing great he is already playing and following me everywhere. I am so happy he is he and doing wonderful. He goes to the vet Sunday and I know everything will be fine. I attached some pic he wouldn't stay still so he just wants to play. Thanks a million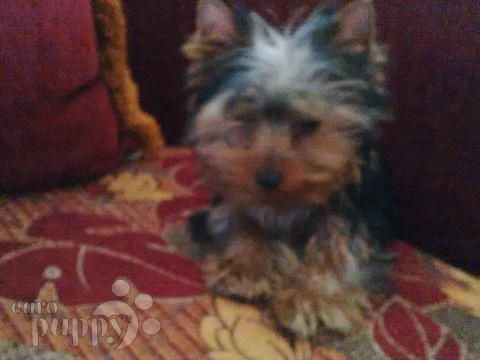 Hi Steve, Here are few photos from Micro He ate and is already adjusting. He loves his new bed and toys. I will send more photos later. Please thank the breeder for taking good care of him on my behalf Thanks Elizas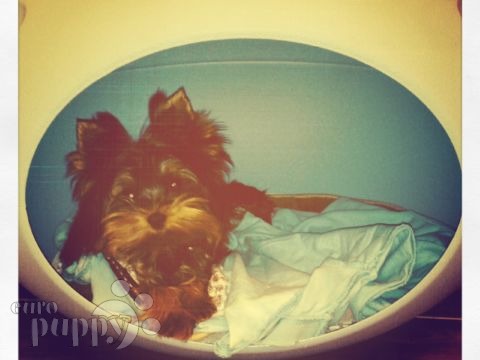 Dear All, Hope this email finds you well. I wanted to thank you again for the amazing addition to our family. Mojito is an amazing boy. He's very energetic, friendly, lovable, & extremely playful. Everyone that met him has fallen in love with him. Kindly note that I referred various people to your website. Attached is a picture I just took, you may share it on your website with my comments. Happy holidays!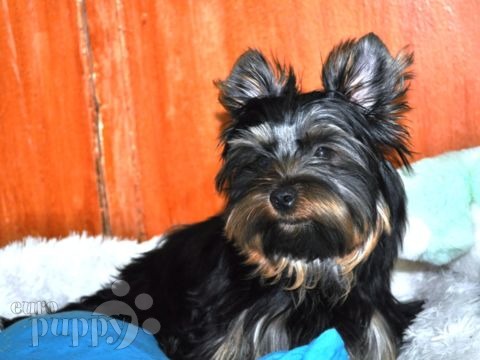 Hi Steve & Eddie, We can't express how much happiness we have now because of Buttercup! He's such a darling and a star in the house now, he's the center of attraction actually and you guys made that all possible. I'd like to commend Euro Puppy for a job well done! Thank you for all your support starting from the time of our inquiry until we finally got him here in Qatar. Customer satisfaction indeed! We have attached some of […]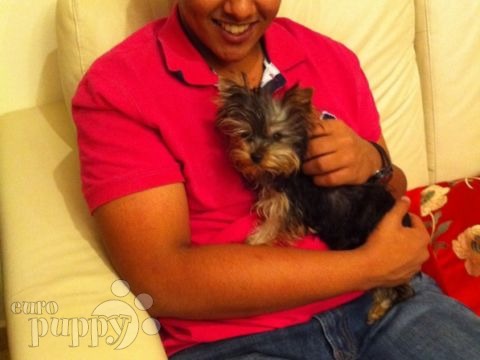 Hi Steve, Billy has reached safe and sound :) we're calling him Flash. We took him to the vet yesterday the precious thing is doing really well. Thank you sooo much for everything Steve! Kind Regards, Manju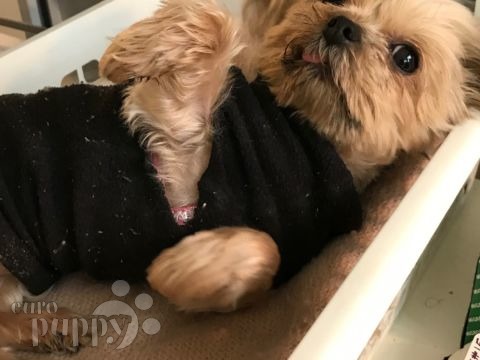 Hello Lasheika, Yes, my baby girl is 7 today. Goodness, how the time has flown. Poppy is doing extremely well. All surgeries were completed on her hind legs last year and no further surgeries are needed for the foreseeable future. Through all her surgeries she has been a brave little soldier and is adored by vets, doctors, and nurses alike. She is famous in our village too. Once, a couple came up to me and asked if Poppy was okay […]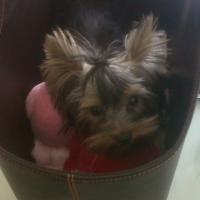 Hi Eddie So sorry have been away but will have this to you by the end of the week. I must just add that Cookie is just the most adorable puppy i have set eyes on. She is so healthy and looks so happy prancing around the apartment – beautiful shiny coat and such a sweet nature. She also hasn't barked once as yet. I have attached a pic and will send some from my actual camera when i can […]
Adaptieren Sie von Euro Puppy, um Sie Ihren Traumwelpen zu haben,
damit Ihr Leben zu ergänzen!