Euro Puppys Referenzen
We have more fantastic, and fun reviews on our Facebook Page and the Euro Puppy Club on Facebook. Have a look now at our most recent photos, videos and stories sent to us by Euro Puppy dog owners; loving life with their Euro puppy.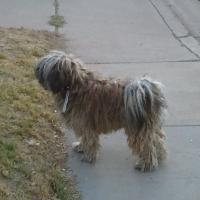 Eddie, Here are pictures of Chibes. Today is first year since we received this Puli. He is more Hungarian than American. Would like another one – a female. Thanks. David, Phoenix, AZ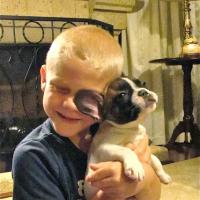 Dear Eddie, Our french bulldog puppy arrived safe and sound, and despite flight delays, he was still in high spirits upon arrival. He is a sweet, playful little pup, and my two sons fell in love with him at first sight! It is very obvious that this puppy was socialized and treated well before we adopted him. Thank you for helping us find the perfect dog for us! Ondrea in Kenya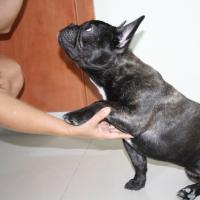 Hi Eddie! Sorry to didn't answer you before, I'm working a lot! Jack is an amazing dog! He is so kindly and smart. His photos are attached! Thanks Luciana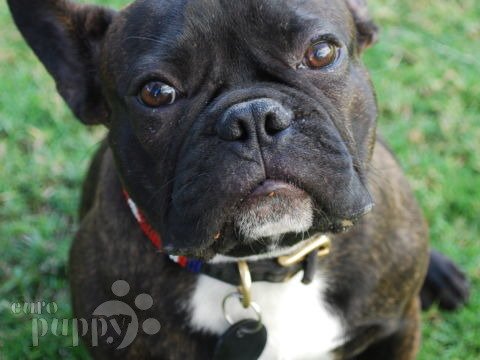 Hi Eddie, Apologies for the delay, but as promised here are some photos of Spartacus. As you can see he has settled nicely – though he is kept in check by our cat. After a rocky start, the 2 are now very good friends and highly entertaining when they wrestle. Cheers Andrew Dubai, UAE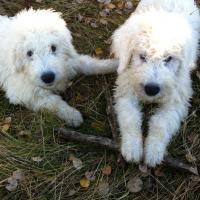 Hi Eddie, Here are some pic's of Jackson & Benson. They are so happy here, I will send you more as they grow. Respectfully, Sammie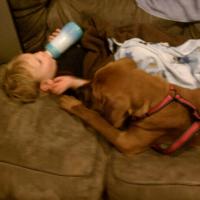 Hey Eddie, Hope all is well. Just checking back in with you. Noticed you just got a new litter of Tosa's in. Attached are a few pictures of Kona. She is doing well and has become a great member of the family. Very obedient and patient with Mattix our 2 year old.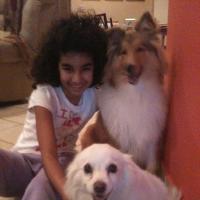 HI Eddie I CANT TELL YOU HOW HAPPY WE ARE WITH OUR COLLIE! shes amazing. im sorry i didnt send you pics earlier. we named her GINGER. shes great and i cant tell you how thankful we are for your efforts to find our requested breed and make all the arrangements. i cant believe how smooth everything went! Attached are some pics of what i have. she is now 6 months old and is beautiful! We all are amazed as […]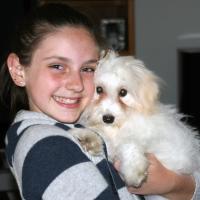 Hi Eddie, Just want to let you know so you can let Erika know that the little Coton girl is here safe and sound. There were no problems with her traveling. Please let Erika know that I am very very pleased with the girl! and thank her for giving up this little girl to me. I appreciate that Erika is happy with me to trust me with one of her best. Now, I want to thank you for all your […]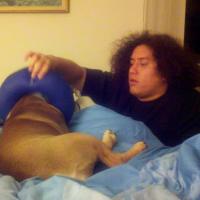 Hi Eddie, So glad to hear from you. I will attach a few pictures of her. Kids named her "Biggie Smalls." Thanks, Christine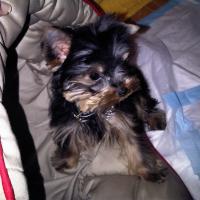 Hi Eddie, I just wanted to let you know that Mini has finally arrived to Doha Qatarand he is doing great! Tomorrow he has an appointment at the vet,we couldn'ttake him today because its weekend here so vet is not opened today. I will send you updated pics for you guys and the breeder plus a vet updatetomorrow. I also want to send a full detailed email as a reference. You havebeen absolutely wonderful and have sent me the most […]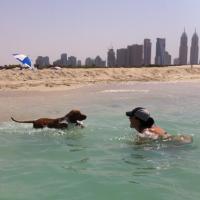 Eddie, We just wanted to say thanks for the great service, support, and professionalism from everyone at Euro Puppy. The whole process could not have been more smooth or hassle free. Hunter is just starting to settle in and is a tremendously quick learner, we couldn't ask for a better dog. Thank you,Nick & Teresa PS I've attached a few pics of his day at the beach today. It's a hundred yards from our back door so this is becoming […]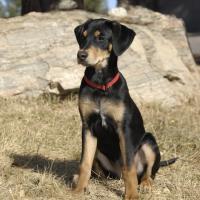 Eddie, Our Transylvanian Hound is now a few days shy of four months and she is fantastic. She is gorgeous, smart and defiant. She is taking obedience classes and impresses us and the trainer with her quick learning. Thanks again for making this hapen! Per
Adaptieren Sie von Euro Puppy, um Sie Ihren Traumwelpen zu haben,
damit Ihr Leben zu ergänzen!